This post may contain affiliate links, which means that I may receive a commission if you make a purchase using these links.
Valentine's Day, like most holidays this year, will look a little different. Since we're skipping the hors d'oeuvres served elbow-to-elbow with a bunch of strangers in a cramped eatery, let your gift reflect the best this past year had to offer. Namely, Valentine's Day this year is all about cozying up, getting closer with your loved ones and staying indoors.
This year doesn't have to put a damper on romance. These Valentine's Day gift ideas will not only demonstrate your love for your partner, but help you alleviate cabin fever, deepen your connection, and help you stick to social distancing rules while having fun.
Make this Valentine's Day one you will never forget, and hopefully we can have a normal one next year.
Donate to a charity in their name – If the past year taught us anything, it's that there are many people out there that need our help now more than ever. Pick a cause your partner cares about and make a donation in their name. My partner and I are gifting donations this year, and I think this will be a fantastic tradition to continue.
Fire Pit – Colder temperatures make safer gatherings outdoors uncomfortable, if not downright impossible. A fire pit will be a gift that keeps on giving beyond this unique time. I've found that a fire pit is an amazing excuse to spend more time outdoors, spark up a conversation with a neighbor and linger over a beer.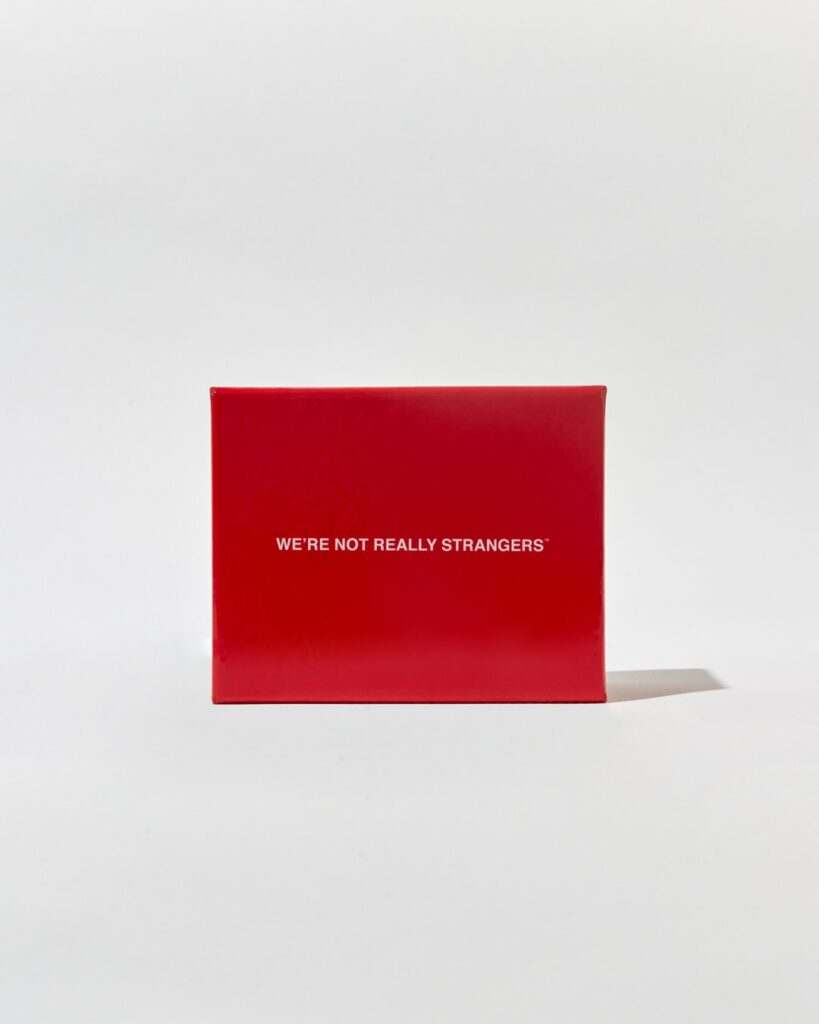 We're Not Really Strangers Card Deck – If you've been stuck indoors with your partner for the past few months, you may feel like you've run out of things to talk about. Maybe you've fallen into a routine where the only conversations seem to be about what's for dinner and who's taking the trash out. This deck of cards is meant to pose questions that will actually deepen your relationship.
Tie Dye Kit – Tie dye kits were exceptionally trendy in 2020, but I'm here to tell you they are still worth the hype. If nothing else, it's a fun date for you and your partner where you can be creative together.
Juniper Ridge All-Natural Campfire Incense – Set the mood with these woodsy scents. Gone are the days of associating incense with regrettable college parties. This is the only brand of incense I buy–the smell is like someone just lit a very sexy campfire.
Make their favorite childhood treat – Does your partner have a soft spot for Pop Tarts? Were they super into Cosmic Brownies? Missed out on Girl Scout cookies this year? Trying making a gourmet version of their favorite treat at home. It's a fun challenge that shows you know them, and are willing to put in the effort.
Milk Frother – If your partner got super into making coffee at home this year, a milk frother is sure to take their barista skills to the next level. No need to invest in an expensive espresso machine, just froth whatever milk you have laying around, add brewed coffee, and voilá! You have a fancy coffee drink at home.
Bar Kit – There are a few tools every aspiring home bartender needs to make the perfect cocktail. Just add alcohol.
Back and Neck Massager – Help your partner loosen up after a long day of work with this portable massager. This thing is especially good at relieving the neck and shoulder tension that comes along with a long day hunched over a computer.
Picnic To-Go Backpack – This past year has forced many of us to get creative with socially distanced hangs outside. This picnic backpack is basically a fancy date that you can carry on your back and even includes a wine holder and tiny cheese board. It's perfect for a short hike out to that romantic overlook.
Sourdough starter culture – Bread making has become a bit of a trend recently, but I hope more people get into it for the long-term. I swear, my partner loves me a bit more each time I bake a loaf of crusty sourdough bread. Try it–it might just be the best thing that happened to your relationship.
Ring Light – Support your partner's TikTok stardom with this handy ring light. Useful for regular work calls as well.
Get a Cameo from their favorite star – Gift your partner a personalized message from their celebrity crush. Cameo works with a variety of stars from YouTube, sport and entertainment. You offer them an idea of what to say and you get a personalized short video in return.
This post is all about unique Valentine's Day gifts for your partner, although these ideas make great gifts for anytime of year!