This post may contain affiliate links, which means that I may receive a commission if you make a purchase using these links.
Summer is a time to experiment with bright, bold and colorful makeup. 
Unfortunately, this type of makeup does not always play nicely with the heat and summertime sun. Before you know it, your bold makeup look may be smudged, creased or completely running down your face. (Anyone else sweat buckets in the summer?!)
On top of the heat, clean makeup is not exactly known for its ability to last in the best of conditions. This is because clean beauty often forgoes ingredients like silicones that typically extend wear on the skin.
Bold Clean Makeup That Lasts
But fear not! Your commitment to safer products does not mean you don't get to have any fun with bold colors or suffer in the summer heat.
There are clean makeup brands that are formulated to give fantastic color payoff and last all day. (I'm talking about the kind of results you would expect with more traditional makeup brands!)
These products are our favorite for colorful makeup looks that will last for a day at the pool or summer soiree.
Read on for our recommendations for high-impact clean makeup that won't sweat off this summer.
Best Colorful Clean Makeup
These unbelievably fun makeup crayons come in all colors of the rainbow. The pencil tip is silky smooth and makes the crayon easy to work with despite the bold colors. A baby blue winged liner? A graphic white eye à la Ariana Grande in the Rain on Me music video? The sky's the limit when it comes to the colorful makeup looks you could create with these bad boys.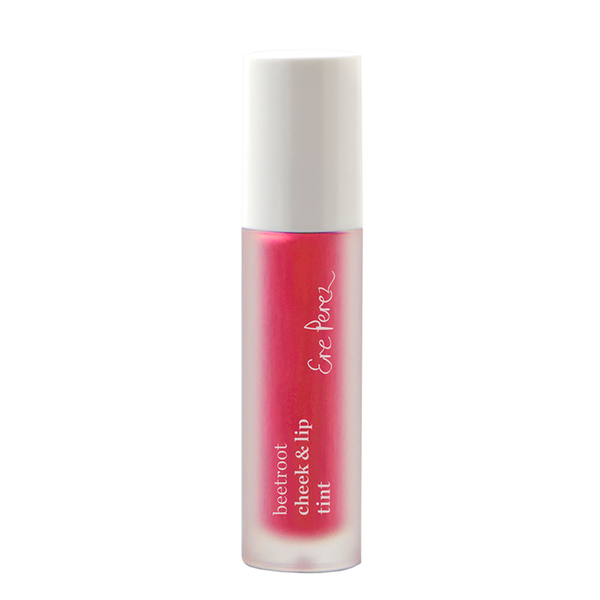 When we saw makeup queen Lisa Elridge use this lip tint in her full face of clean makeup tutorial, we knew we had to try it. Pigmented with actual beets, this color is so long-lasting it's almost difficult to remove at the end of the day. The fuschia pink shade 'Fun' is especially apt for summer.
As the name suggests, Ilia's Color Block lipsticks are indeed high-impact. These highly pigmented lipsticks come in 15 stunning shades that are applicable yearound, but our favorite summertime picks are 'Flame' and 'Knockout.'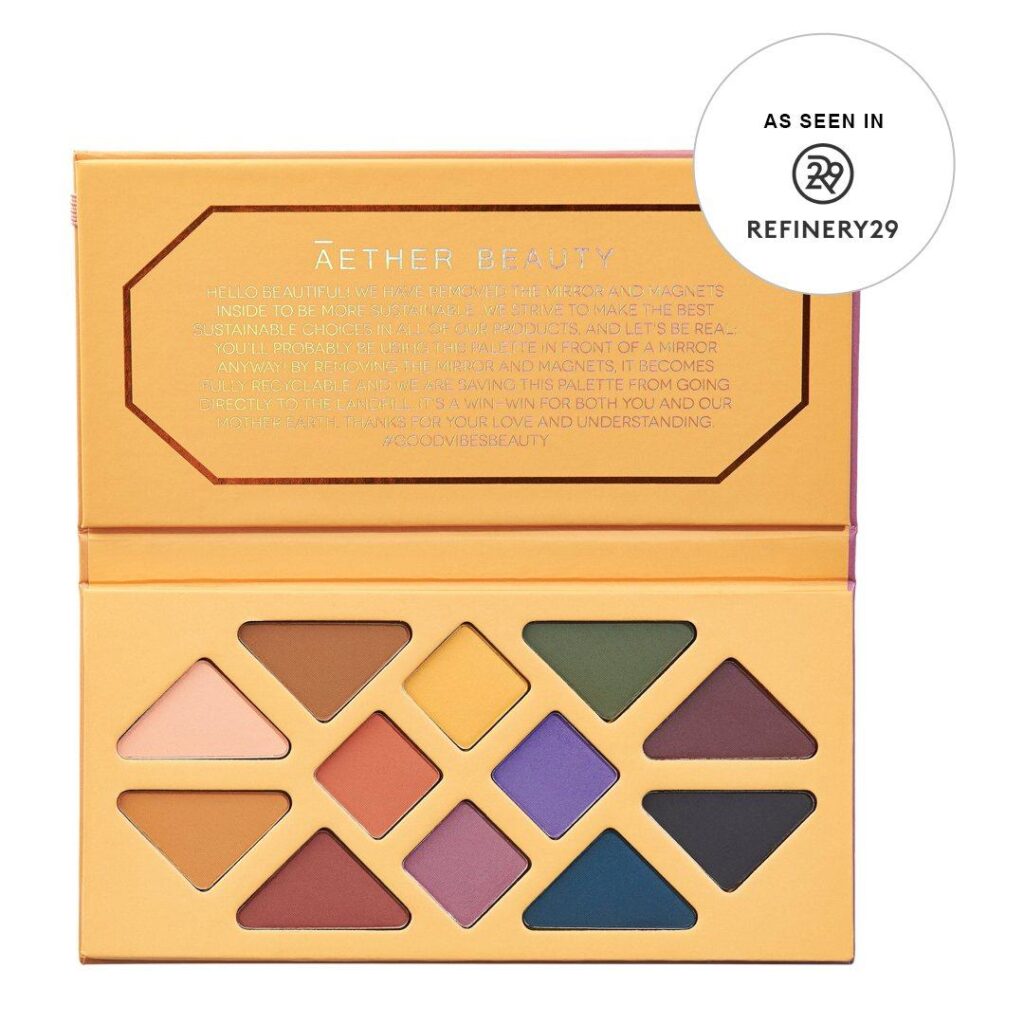 We could gush about the Aether Beauty brand. Relatively new to the clean makeup scene, Aether Beauty has already made waves with their packaging by going completely compostable and mirrorless. The Joshua Tree palette is inspired by the bold colors of Joshua Tree National Park and proceeds of your purchase go to the Mojave Desert Land Trust. Did we mention those colors?! The lavender and sunshine-y yellow alone make us swoon.
It's a bold lip product and a nourishing serum all-in-one. The plant-based gloss also subtly plumps your lips with vegan collagen and other healthy ingredients. There are plenty of fun shades to choose from, but we especially like the coral 'Beach Glow' color for summer.
A mascara typically wouldn't make a list of bold, colorful makeup products to try–but hear me out. Try this Zuzu Luxe mascara in navy blue this summer. You won't regret it. We're claiming it now–this summer is the summer of blue mascara! Blue mascara is so cute and is just funky enough to draw a lot of compliments without being too over the top.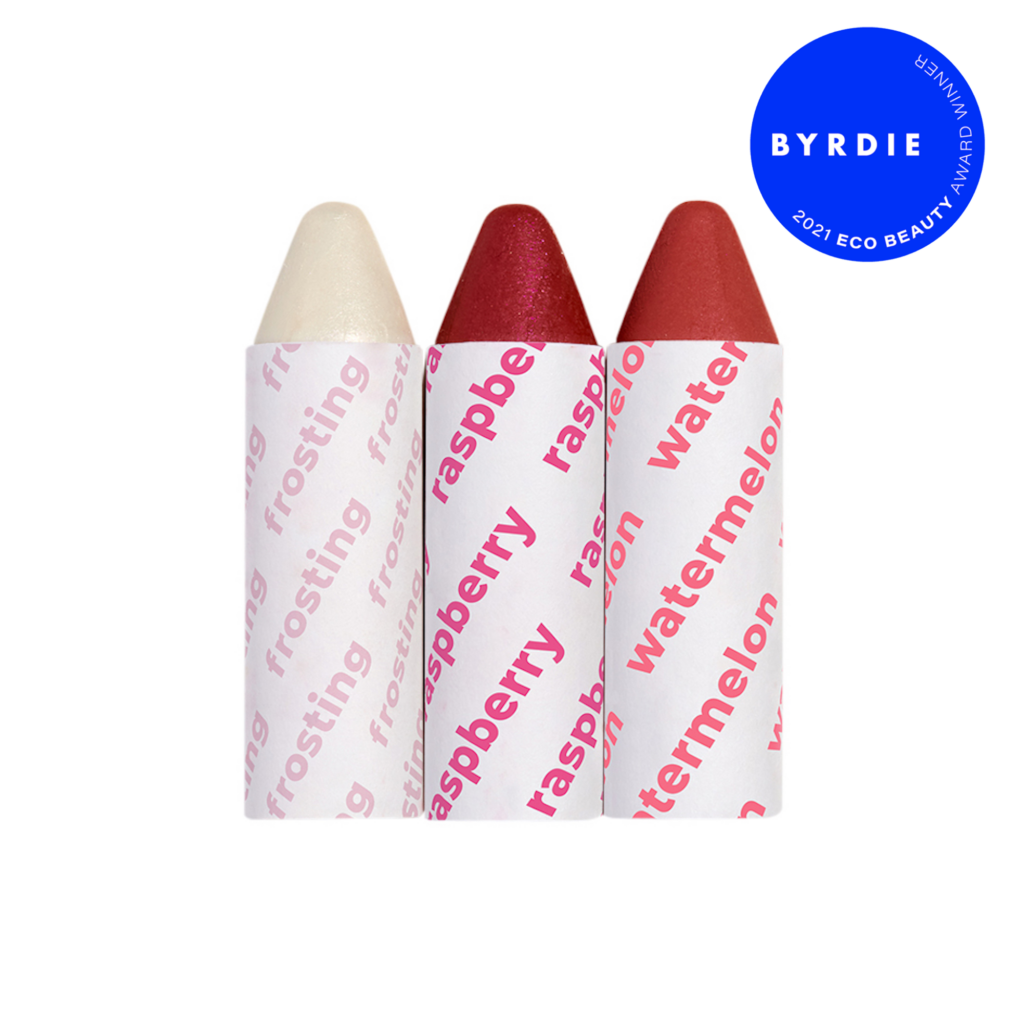 Axiology really changed the clean beauty game when they introduced their line of multipurpose makeup in zero-waste, plastic free packaging. Beyond their commitment to sustainability, Axiology's Balmies provide bold color that can be applied anywhere from your lids, cheeks to lips. We like the 'Out of Office' range of three shades, including Watermelon, Raspberry, and Frosting. Sounds delicious.
Looking for more clean makeup goodness?
Follow me on Instagram at @lesfowle where I regularly share my favorite clean makeup and non-toxic products. Feel free to DM me with questions or to let me know some of your faves!