This post may contain affiliate links, which means that I may receive a commission if you make a purchase using these links.
"Flowers always make people better, happier, and more helpful; they are sunshine, food and medicine for the soul."

LUTHER BURBANK, BOTANIST
When American botanist Luther Burbank said flowers are "sunshine, food and medicine for the soul" I think he meant it in the metaphorical sense, but I wonder if he also considered flowers as literal food.
It's true–flowers are a pleasure to behold, but many of them are also a pleasure to eat! 
That's right, you can have your flowers and eat them too.
Why Eat Flowers
Edible flowers are not just beautiful, they are also high in vitamins and polyphenols and a healthy addition to meals. 
From a culinary perspective, you can have endless fun in the kitchen experimenting with edible flowers. Flavors run the gamut from sweet to pungent and peppery.
How to Eat Flowers
Edible flowers have been a welcome addition to my garden this year.
After I've sufficiently admired them in their respective flower beds, I pluck the blossoms and add to salads, confections and cocktails. Read on for more ideas specific to the type of flower.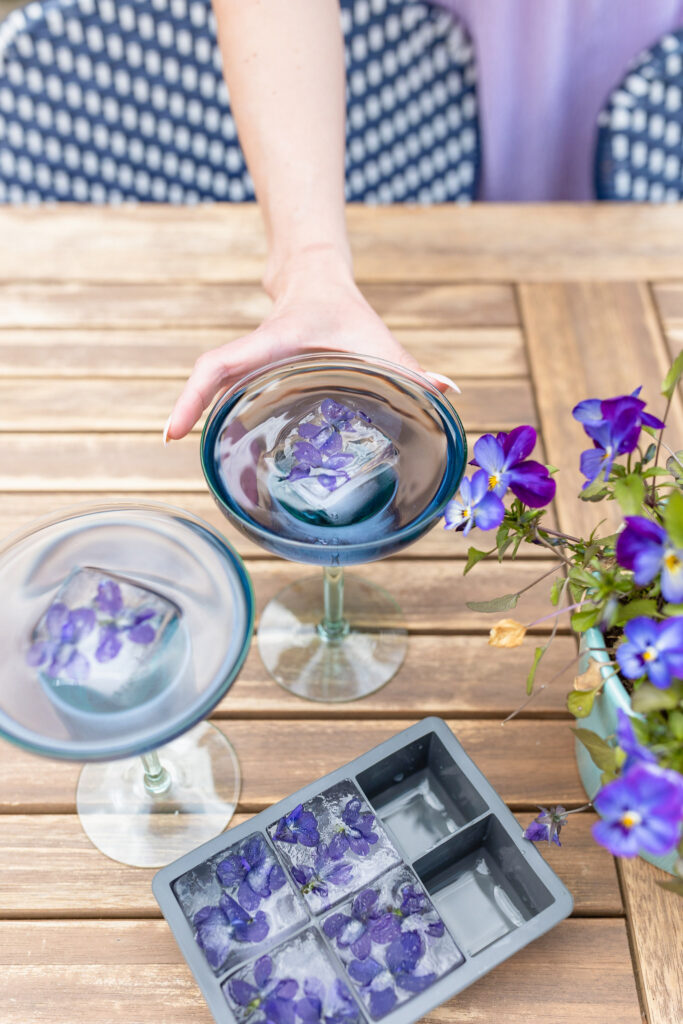 How to Source Edible Flowers
You can find edible flowers at farmers markets and some specialty grocery stores during the spring and summer months while the flowers are in bloom.
Other edible flowers listed below grow wild. You can forage these wild flowers across temperate regions across the world, e.g. dandelion, violet and rosa rugosa.
Finally, my favorite way to source edible flowers is to grow them! Grow your own edible flowers annually from seed. I like Hudson Valley Seed Co.'s Edible Flower Mix.
Favorite Edible Flowers to Cook With in the Kitchen
Arugula
Many greens will produce edible flowers if you let them, but arugula's white blossoms are particularly charming. The flavor mirrors that of the plant's peppery leaves and is a perfect topping to a salad. Imagine your next strawberry-arugula salad with a sprinkling of white petals.
Borage
Also known as starflower, borage has long been admired for its blue pentacle blooms and use in herbal medicine. Borage may reduce inflammation, and has been shown to promote skin and respiratory health. Try drying the flowers and using them in your next cup of herbal tea.
Cornflower
Perhaps best known for their use as a pigment and vibrant blue color, cornflower also makes for a delectable edible flower. Their color makes cornflower an obvious choice for floral tea, while their clove-like flavor makes them an excellent garnish for baked goods.
Dandelions
Instead of embarking on futile attempts of ridding your lawn of these 'weeds', why not try eating them? Eat dandelion early in the spring when they are young and have a delicate, sweet flavor. Add them to a salad of dandelion greens to make use of the entire plant.
Day lilies
Perhaps the heartiest of the edible flowers, use day lilies in cooking much like you would squash or zucchini blossoms (AKA stuffed with cheese!) The full blooms also are show-stopping atop cakes and dramatic desserts. Make sure you are working with day lilies though–not all lilies are edible. 
Dianthus
The dianthus genus includes the well-known carnation, and is surprisingly (to most people!) edible. Also known as 'pinks,' both the color and the flavor of these flowers lend themselves to confections. Steeped the sweet petals in wines or candy them to top your next dessert.
Marigold
Marigolds are ubiquitous in the fall here in New England, but did you know their autumnal blooms are also edible? Marigold has a lovely citrus flavor. Use marigold as a substitute for saffron or as a tasty addition to lemony salads.
Nasturtium
The orange blossoms of the nasturtium are best in savory applications due to their peppery flavor. Add nasturtium to your next charcuterie board, open-faced sandwich or salad dressing.
Rose
All rose varieties are edible (make sure you get pesticide-free!), but my favorite happens to be the wild beach rose (Rosa rugosa) that is abundant along the New England coast. Different varieties will have different flavor profiles (from sweet to tart to mildly spicy) but all lend themselves nicely to sweet treats. Try making rose petal jam.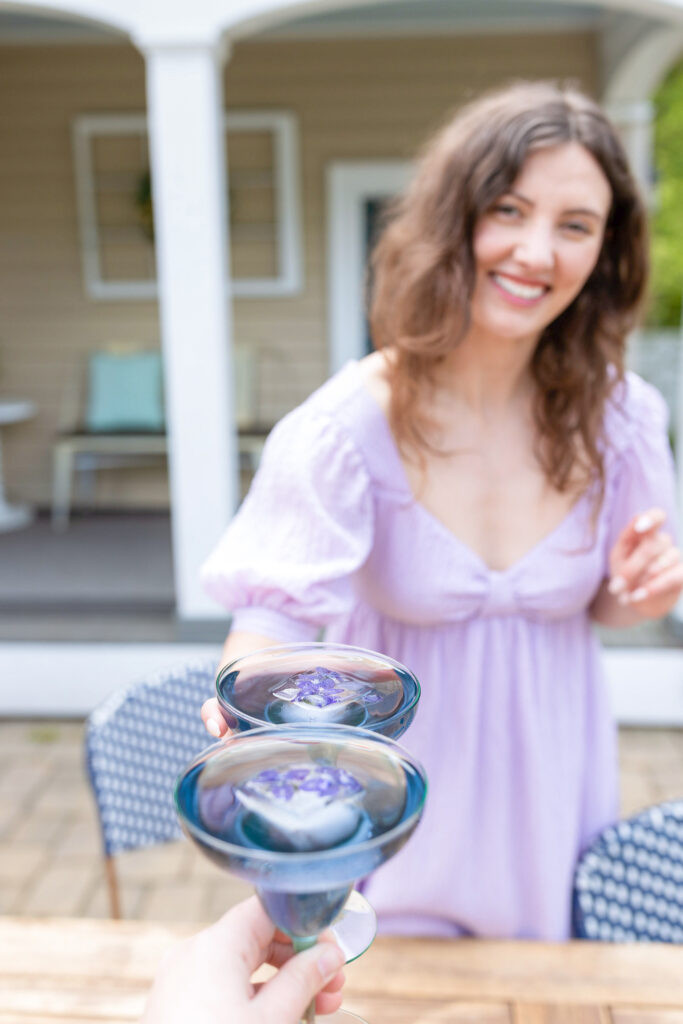 Violet/Viola
Delicate violet blossoms are always a welcome sign of spring. Violet has a sweet, almost grape-like flavor that matches its purple blooms. Try making a violet simply syrup for your next French 75 or Aviation cocktail.