This post may contain affiliate links, which means that I may receive a commission if you make a purchase using these links.
 I love fashion.
I don't love pieces that sit neglected in my closet for months or the guilt that comes with spending money on a trend that's come and gone. (I'll be the first to admit that I am not above a trend–loving knit sweater vests right now.)
My personal style leans toward bright patterns, bold colors, and interesting shapes. Unfortunately, my personal style does not always align with my reality. I work in a laboratory, rarely go out anymore, and have to deal with the practicalities of keeping warm in New England winters.
As such, statement pieces often don't get put to work enough to make the price tag justifiable.
In addition, as a blogger and content creator there is a lot of pressure to have a fresh look with every post. As a sustainability blogger, I have qualms about the fast fashion industry and the unrealistic expectations around outfit repeating. My closet (and wallet) can't keep up with that.

Enter Nuuly
Nuuly is a clothing rental subscription that allows you to rent up to six items per month. Their selection runs the gamut of clothing–from dresses to outwear, Nuuly has you covered for all seasons.

There is a lot of flexibility in how you may choose your six items. You may rent all outerwear, the same blouse in six different patterns, or the same dress in two different sizes.
At the end of the month, you are able to return your rentals for a new batch of six items. To return, you slap the shipping label that was sent with the garment bag and drop it off at UPS.
If you fall in love with any particular item, you are able to buy it at a discount. Love that!
My First Nuuly Order
We're in the dead of winter here in New England, so naturally I went for some bold outerwear. I built my first Nuuly order around three statement coats/jackets. We want to be warm and stylish!
I also wanted the whole box to have some level of interchangeability and cohesiveness, so I added a turtleneck and two pairs of pants that worked well with the coats.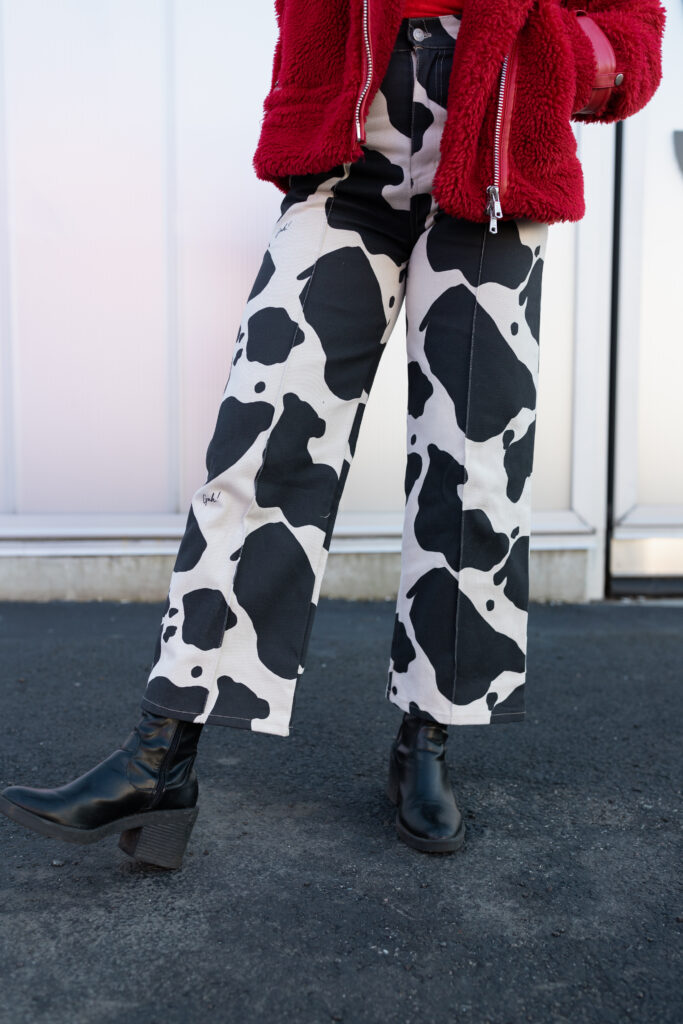 Cow Print Pants from Lisa Says Gah
These cow print pants from one of my favorite brands have been making the rounds on Instagram, so naturally I was excited to see them for rent on Nuuly.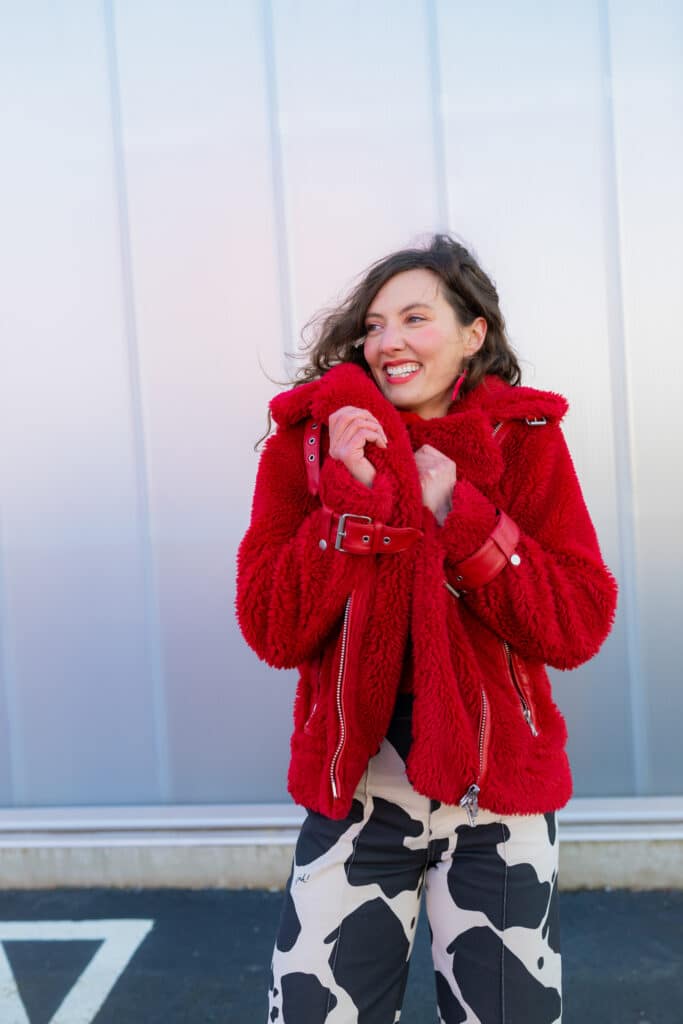 Faux Fur Moto Jacket from Avec Les Filles
I paired to cow pants with this bold red moto jacket and turtleneck in a matching hue to amplify the look even more.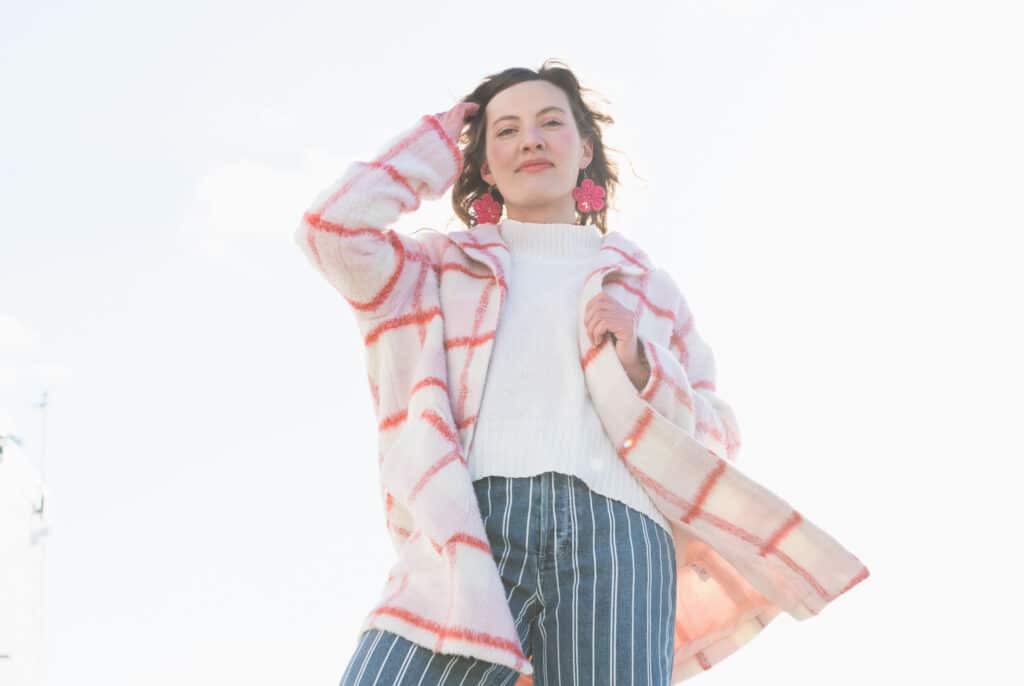 Strawberry Plaid Coat from Eva Franco
I'm a sucker for the combination of pink and red, especially in a preppy plaid. I went for a size medium, which ended up being a bit bulky–a shame, as I still love this pattern.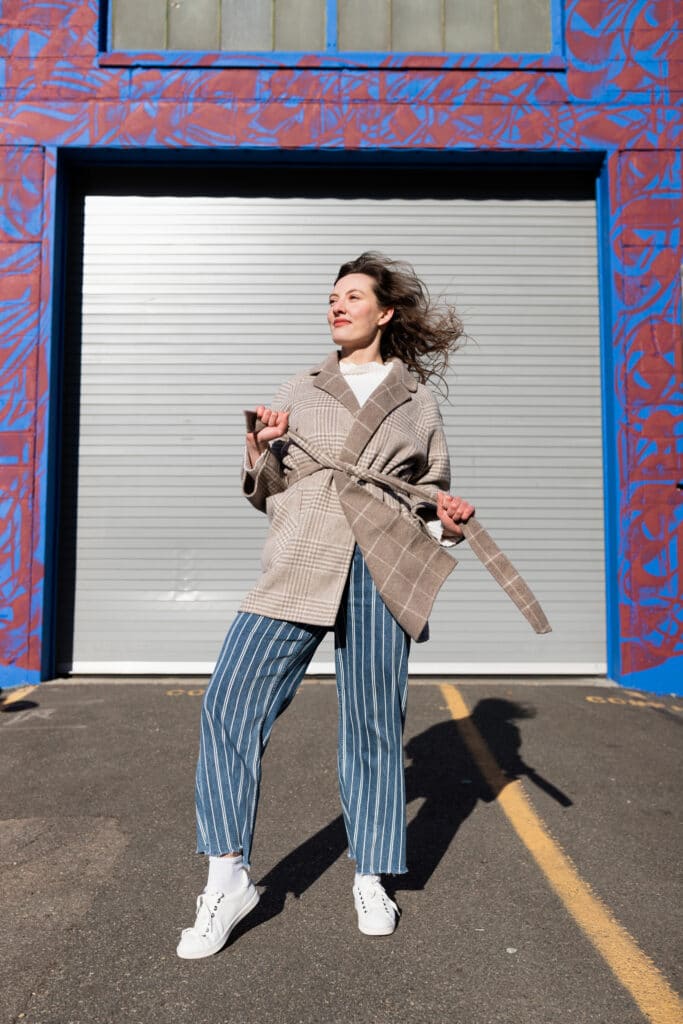 Amanda Coat from TheRiver by JTW
This was the most "professional" look of the bunch. In fact, I do see myself bringing this to work as a light jacket to throw on when the office heat isn't working again.
Sustainable Style
Nuuly allows you to wear the latest trends without the guilt of wasted money or contributing to a landfill.
I have read elsewhere that typically Nuuly orders come in a reusable garment bag, but my order came in a cardboard box (with a cute cloth handle!) I wonder if they are moving away from the garment bags, or if my order was just so bulky that it had to come in a box. Either way, the packaging was recycle-able.
Is Nuuly Worth the Money?
At $88 dollars per month, Nuuly is absolutely worth the price.
Nuuly is a lot cheaper than comparable clothing rental subscriptions like Rent the Runway. They may have a slightly narrower selection than other rental companies, but the options feel well-curated–especially if you like bold styles like me.
Try Nuuly This Month
Interested in trying out Nuuly? If you use my link (right here) you'll get $10 off your first month. (I'll get $10 off too so it's a win-win!)