This post may contain affiliate links, which means that I may receive a commission if you make a purchase using these links.
Looking for sustainable slippers that are made out of environmentally friendly materials and are actually cute? Here are some of my favorite eco friendly slippers.
As an avid thrifter myself, I'll be the first to say there are some items that you're just not going to want to thrift–slippers are one of them.
I find that slippers get dingy pretty fast, and they are a clothing item I usually want to replace every couple years.
Unfortunately, conventional slippers are made with less-than-ideal materials like polyester, synthetic rubbers, and more. These materials are often made from petroleum byproducts, and sit in landfills for years when tossed in the trash.
I don't know about you, but I don't want to be contributing to our landfills every time I replace my house shoes!
That's why, this fall I set out to find the best sustainable slippers I could feel good about purchasing.
What are Sustainable Slippers?
As always, I'm prioritizing durable products that will last longer in the first place, and are made from eco-friendly or recycled materials.
Sustainable slippers may be made from eco-friendly materials like ethically sourced wool, shearling, and leather (for my non-vegans!), or plant-based materials like organic cotton, hemp, or cork. Some of the sustainable slippers below are made in part with recycled plastic materials like polyester.
How to Clean and Care for Slippers
Before I share my favorite sustainable slippers, here are a few tips to consider to best care for your new eco-friendly slippers:
Wear socks! Listen, I know you want to throw your slippers on first thing in the morning without thinking, but putting your bare feet in slippers from day-to-day will get nasty–fast! (Stinky feet+ dead skin build-up=EW!) Socks provide a protective barrier and an extra layer of warmth.
Consider buying washable slippers. Not all slippers are machine-washable, so consult the manufacturer's instructions before throwing in the wash. If the care instructions don't specify they can be put in the washing machine, assume they will need to be hand-washed with a mild, natural laundry detergent.
Keep your slippers in the house! I know it's tempting to run to the mailbox in your slippers, but committing your slippers as house shoes ONLY will keep them in the best shape for longer.
This post is all about sustainable slippers.
Best Sustainable Slippers
#1 Sustainable Slippers – Kyrgies
Made using centuries-old techniques by the best wool felters in the world, Kyrgies slippers are made with craftsmanship in every stitch. It takes about six weeks to produce to craft these slipper from raw wool to shoe! Each slipper is made from the wool of happy, pastured sheep, and vegetable-tanned leather.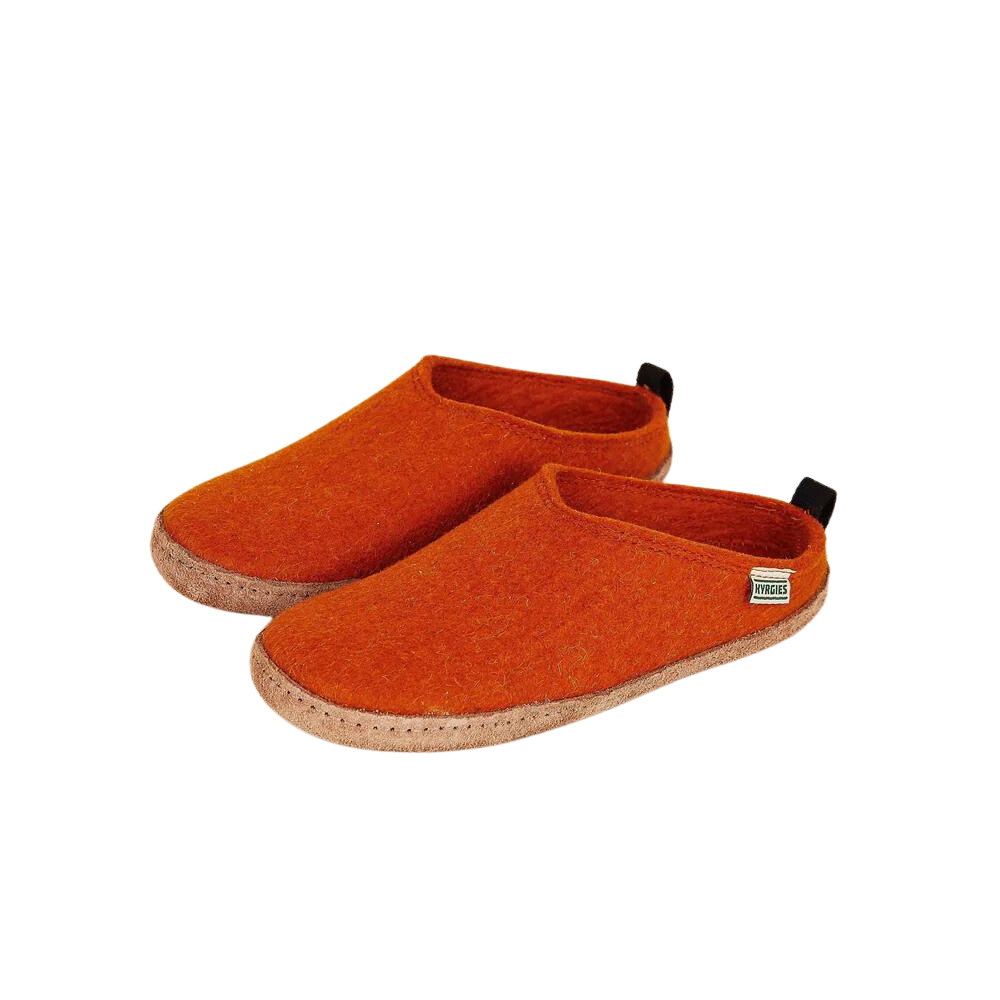 ---
#2 Eco Friendly Slippers – Allbirds
I mostly know this brand from Instagram ads, so I was pleasantly surprised to learn more about their commitments to sustainability! These slippers are made with reused wool scraps, recycled polyester, and FSC® certified natural rubber. As a company, they are halfway to their goal of zero carbon emissions by 2023.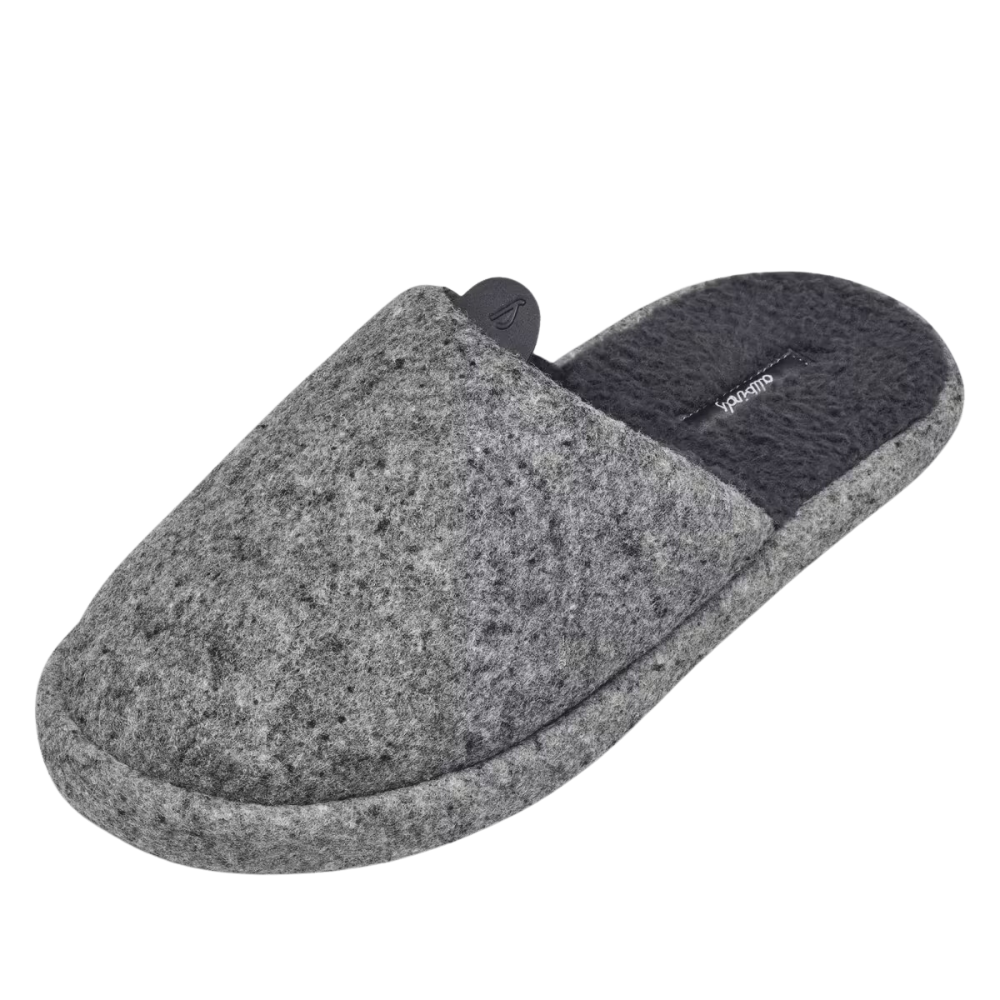 ---
#3 Best Sustainable Slippers – Chilote
Made by local artisans with 100% Patagonian sheep's wool and salmon leather, these slippers are a reflection of the place they are made in Patagonia, Chile. Yes, you read that right–the soles of these slippers are made with byproducts of the Chilean salmon fishing industry.
---
#4 Sustainable Slippers – Baabushka
For those of you that like a sturdier house shoe, Baabushka offers slippers made with latex rubber soles and 100% all-natural wool from New Zealand. (Yes, they even have arch support!) Handmade by artisans in Nepal, these durable house shoes are sure to last longer than your average conventional slipper.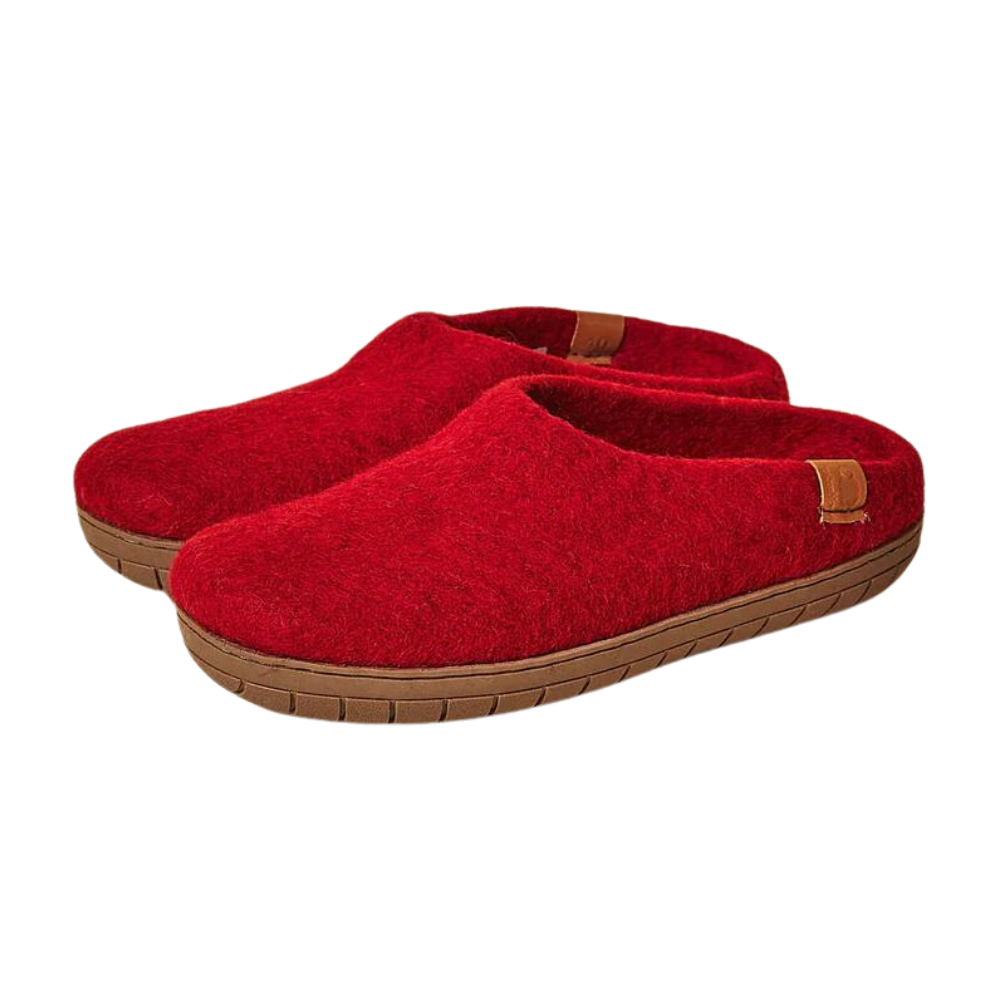 ---
#5 Eco Friendly Slippers – L.L. Bean
As a New Englander, I must admit–I have a soft spot in my heart for this brand. I've owned many a pair of L.L. Bean slippers over the years, and can personally attest to their durability. Their most popular "Wicked Good Moccasins," make an excellent Christmas gift–so much so that the brand apparently sells 7 pairs a second in December! L.L. Bean is making sustainable strides as a company, building solar panels to power their stores, recycling most of their company waste, and eliminating PFAS and plastic packaging materials.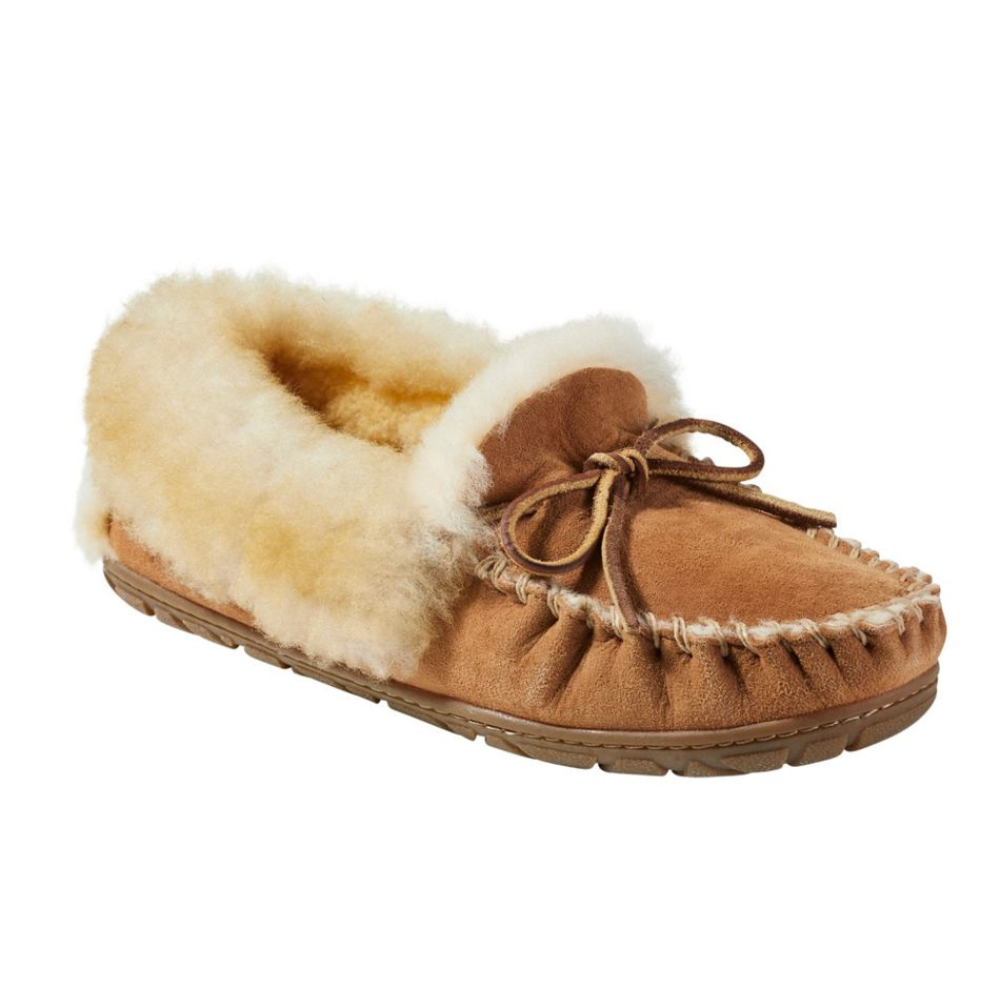 ---
#6 Recycled Slippers – Land's End
I love when brands even your grandma knows (no shade to Land's End!) take steps toward sustainability! These super cozy house shoes are made with recycled insole with jersey upper and polyester blend sock. I don't usually love to see the polyester, but I looked further and found that 100% of Land's End polyester fibers are from a recycled source.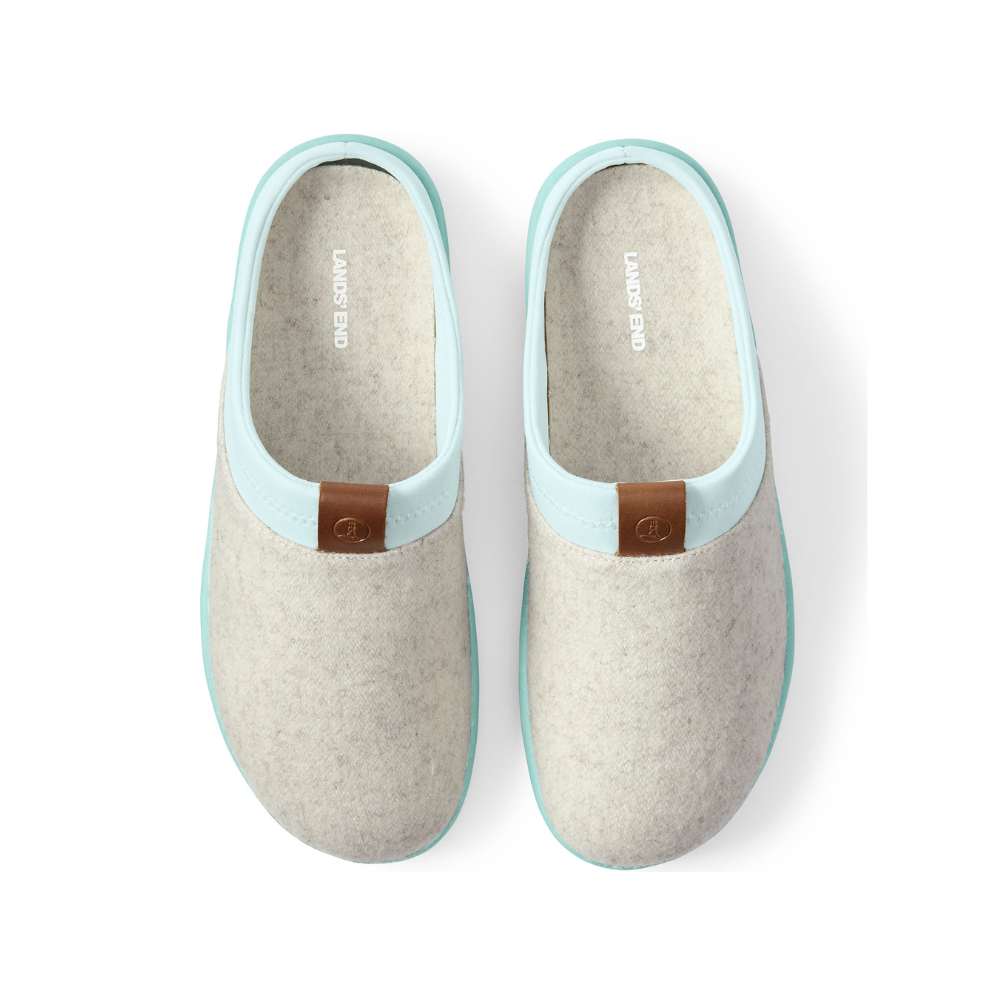 ---
#7 Best Sustainable Slippers – Bombas
I absolutely love the mission of this company. For every item purchased, Bombas donates one of the top most requested items to their homeless shelter partners (socks, undergarments, etc.) Luckily for us, they also make the coziest, sock-like slippers! Bombas makes a point to use recycled materials in their products, and also offers customers a service to recycle their old clothing to keep them out of landfills.
---
#8 Best Eco Friendly Slippers – Quince
As a brand, Quince promises to offer luxury quality at more reasonable prices. They also put sustainability at the forefront, choosing organic materials, environmentally conscientious packaging and ethical business practices wherever possible. Their shearling slippers are made from 100% Australian shearling lining in in BSCI certified factories (which aim to improve working conditions throughout the supply chain.)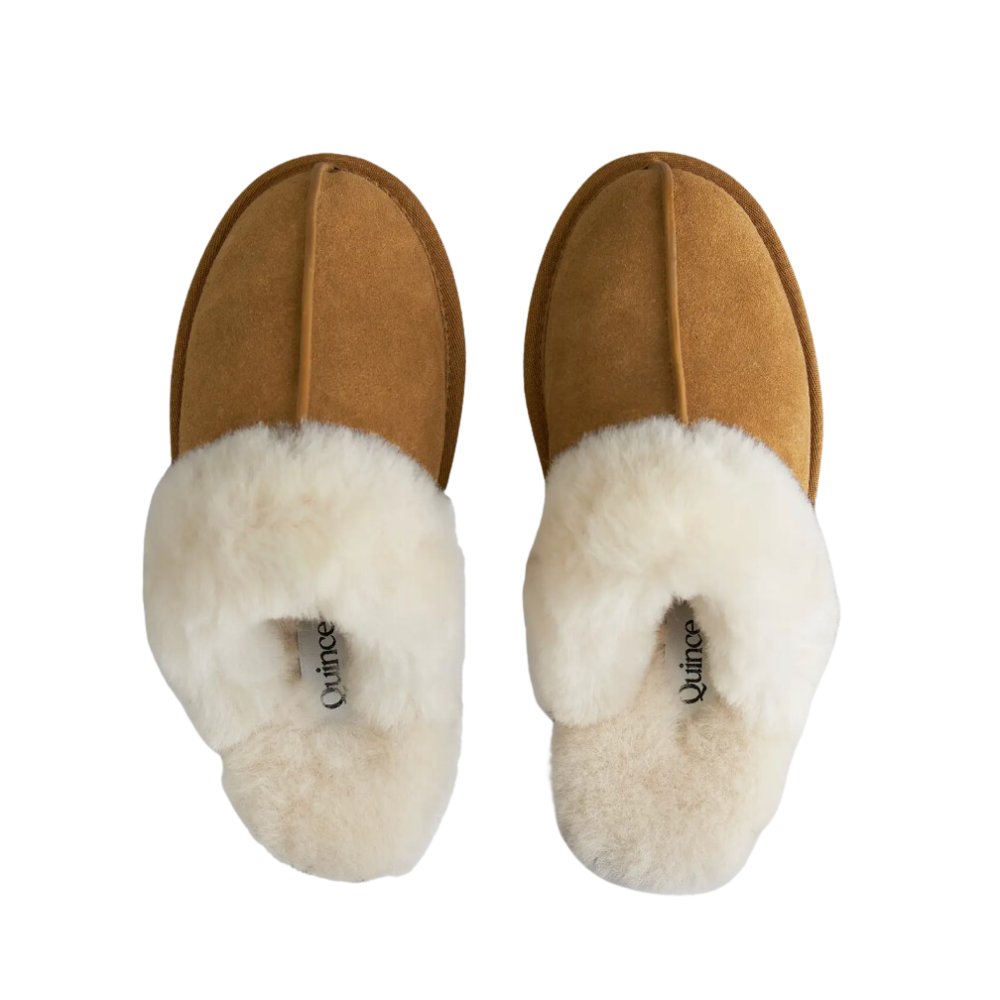 ---
#9 Sustainable Slippers – Faherty
All of Faherty's clothing line comes with a quality guarantee, meaning if your item has a performance issue wihtin 5 years of purchase, they will intervene to make it right! Looking at their materials sourcing though, I doubt they have too many issues. These slippers are made in Sweden with 100% Sheepskin.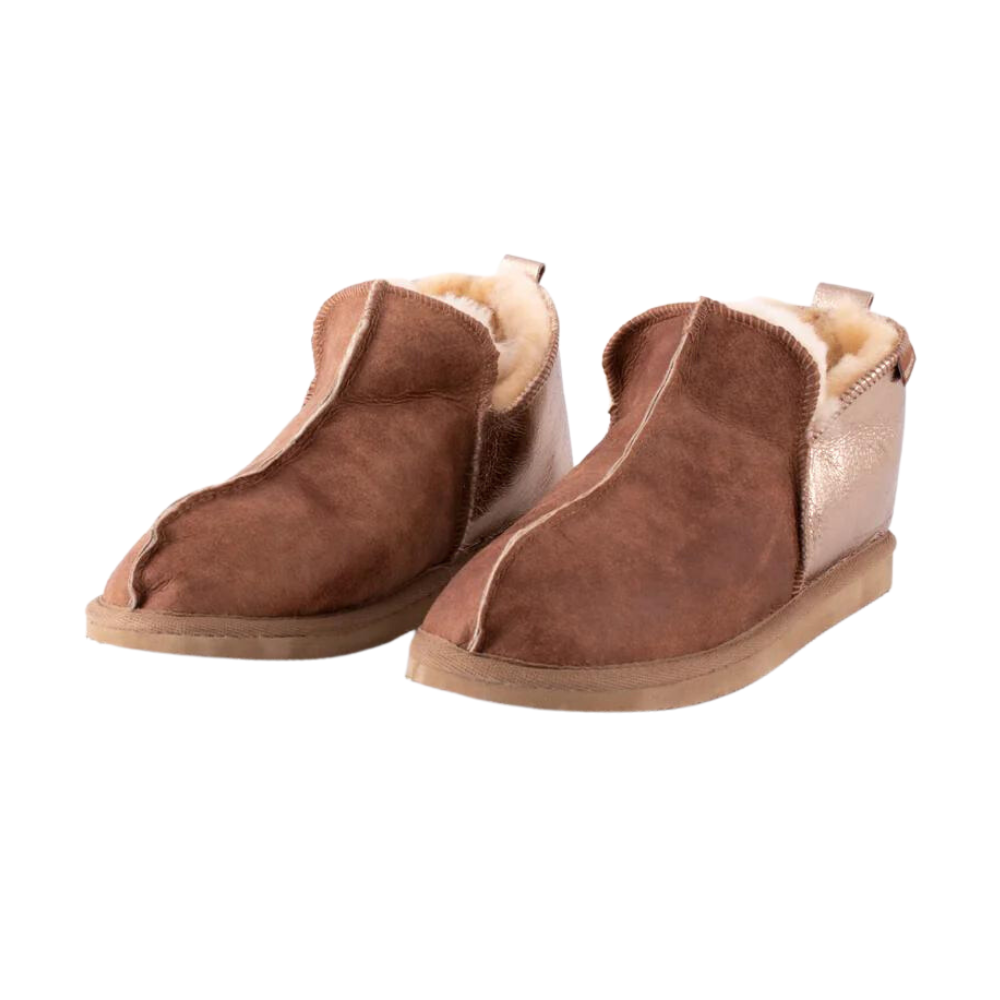 ---
#10 Eco Friendly Slippers – Coyuchi
This brand is actually known for their bedding, so leave it to them to make some of the comfiest looking "room shoes." Inspired by Japanese Uwabaki house slippers, these cloud-like shoes are made from GOTS Certified organic cotton. Plus, they are machine washable!
---
#11 Best Sustainable Slippers – MadeTrade
I consider MadeTrade my hub for all things sustainable and ethical. If your looking for the sustainable version of pretty much anything, from clothing to home goods, they probably have it on MadeTrade. MadeTrade has a number of eco-friendly slipper options, ethically made by artisans from around the world!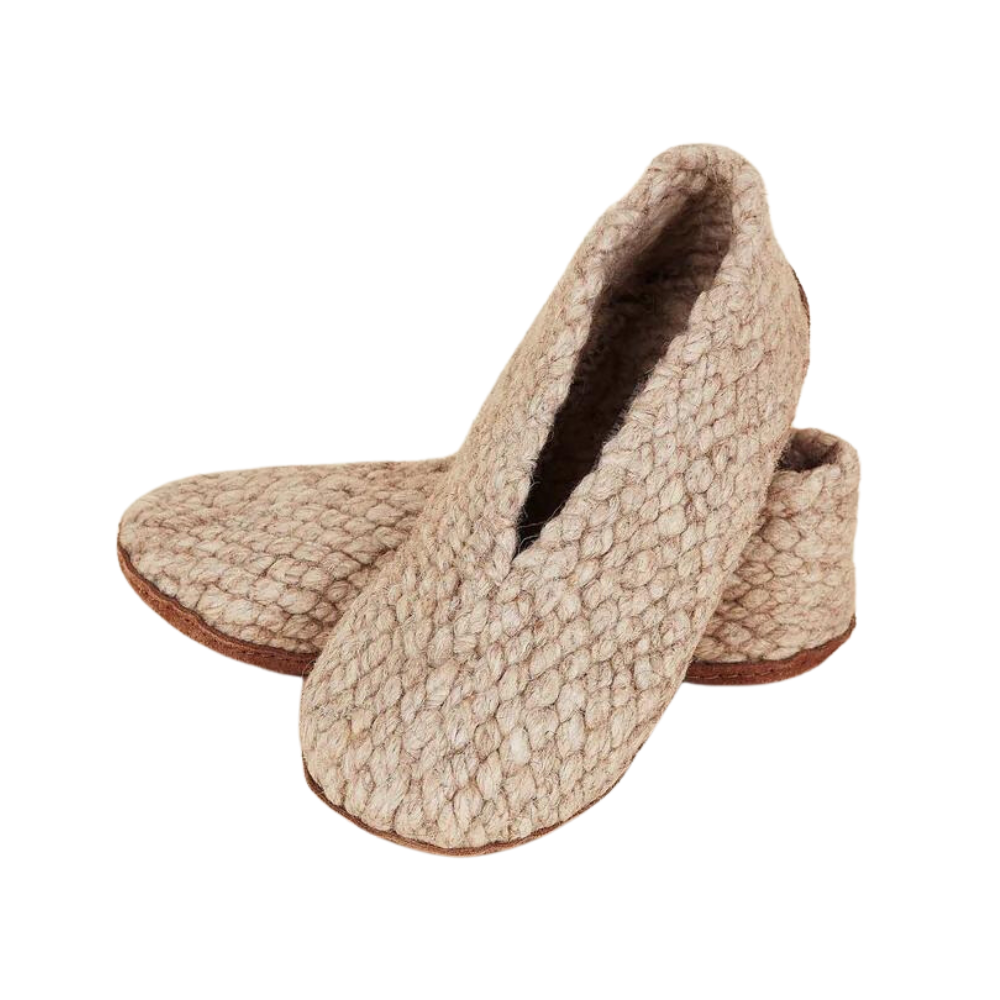 ---
#12 – Sustainable Slippers – Baabuk
It's clear this company has considered ways to make each step of the slipper lifecycle more sustainable. Baabuk even recycles the water used to wash the 100% New Zealand wool they source for their slippers! The company also offers a recycling program for your old Baabuks. I also love their "upcycled" slippers, made from old ski skins.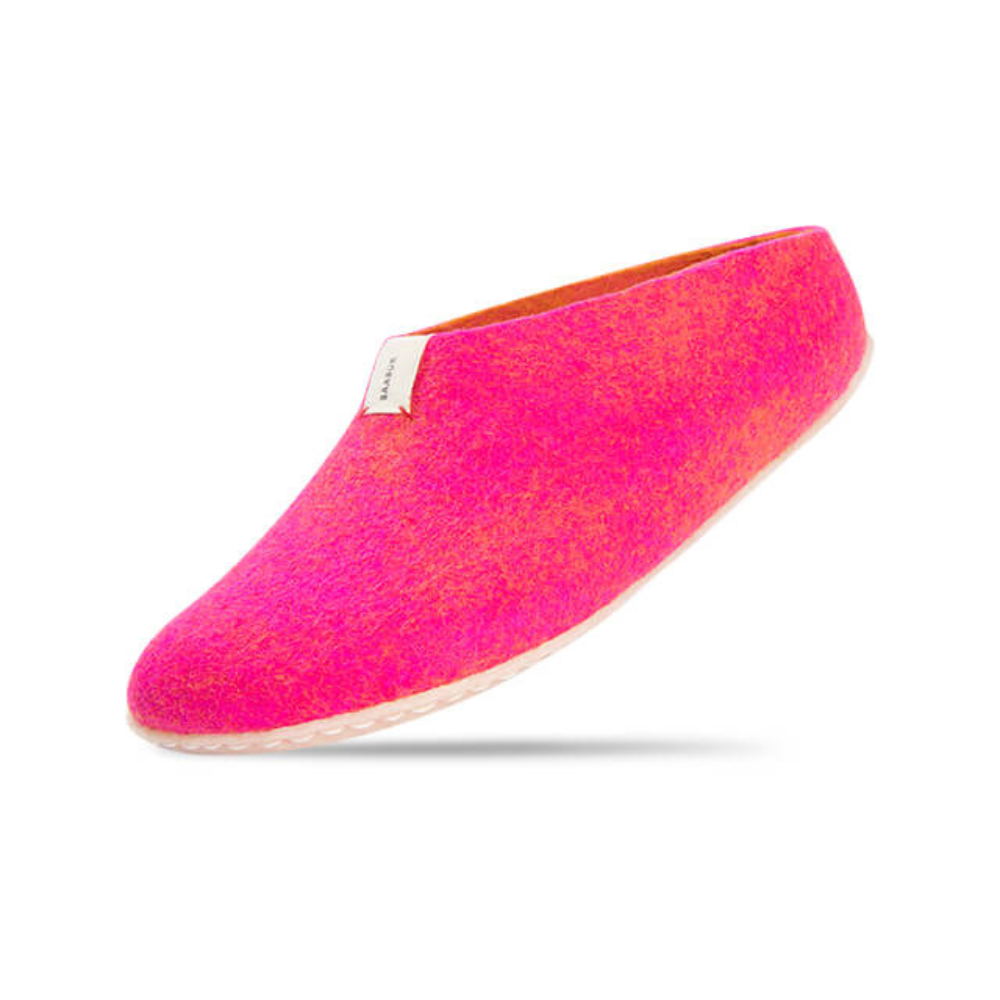 ---
This post was all about sustainable slippers.
Hi, I'm Leslie!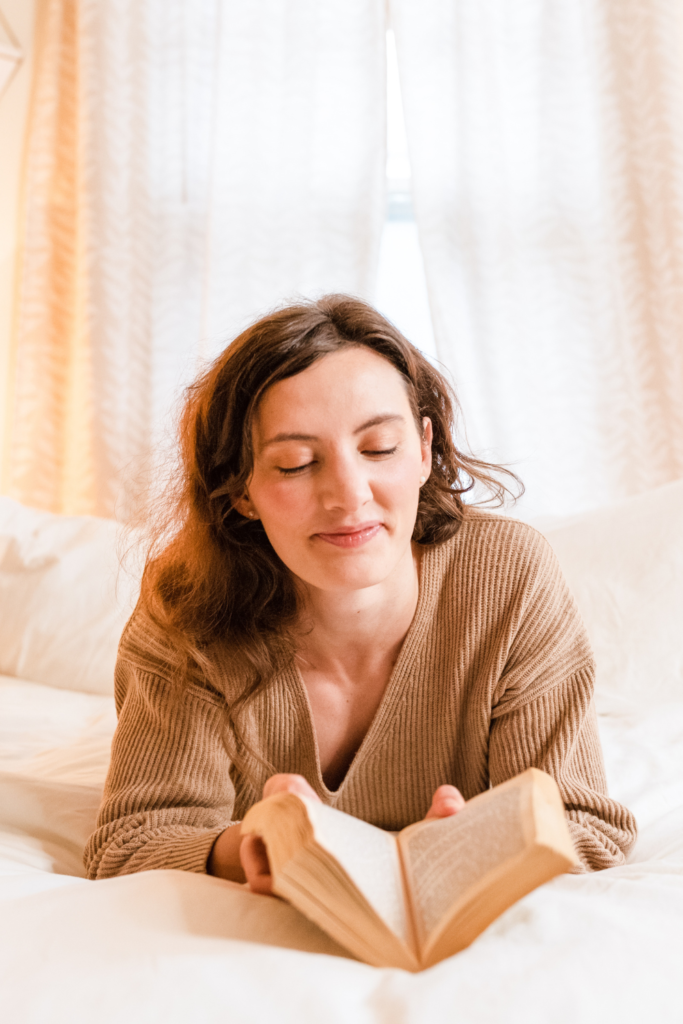 My name is Leslie, and I'm the founder of PunkMed! On my blog, I and my team share my info, experiences, and recommendations in the area of sustainability, non-toxic products, and natural living. Our goal is to make it less overwhelming for you to live a fun and sustainable life!
In today's post, I'm shared my top picks for sustainable slippers. These suggestions come from my years of experience trying to find durable house shoes made from more eco-friendly materials.
---
What to Read Next: