This post may contain affiliate links, which means that I may receive a commission if you make a purchase using these links.
Gardening gear can be functional and chic. We found our favorite cute gardening gloves from across the internet to prove it.
The more you get into outdoorsy hobbies like gardening, hiking or fishing, the less cool the gear becomes.
Which is fine, but if you're an unhinged fashion girlie like me, perhaps you want the best of both worlds.
Why can't gardening gear be cute, after all? Sure, some may argue it's going to get dirty, but that's life! And if I'm going to be doing something adds joy to my life (like gardening) why not sprinkle in some EXTRA JOY with absolutely adorable gardening gloves.
Cute gardening gloves are a great place to start. Imagine proudly gripping your first homegrown flower bouquet in some equally beautiful garden gloves. What an Insta-worthy moment. (My cottage core besties get me on this.)
But where to find these cute gardening gloves? Your local hardware store is probably going to have the run-of-the-mill leather or nylon varieties.
Look no further! Read on for our favorite gardening gloves.
This post is all about cute gardening gloves.
Brand #1: Anthropologie Best Gardening Gloves
Leave it to fashion giant Anthropologie, to have some really cute and functional gardening gear.
Their selection of gardening gloves especially is really thoughtful, from longer sleeve gloves for fuller protection to slimmer "second skin" gloves that allow for greater dexterity.
On top of all that functionality though, these gardening gloves are adorable! They feature fun patterns and bright, trendy colors.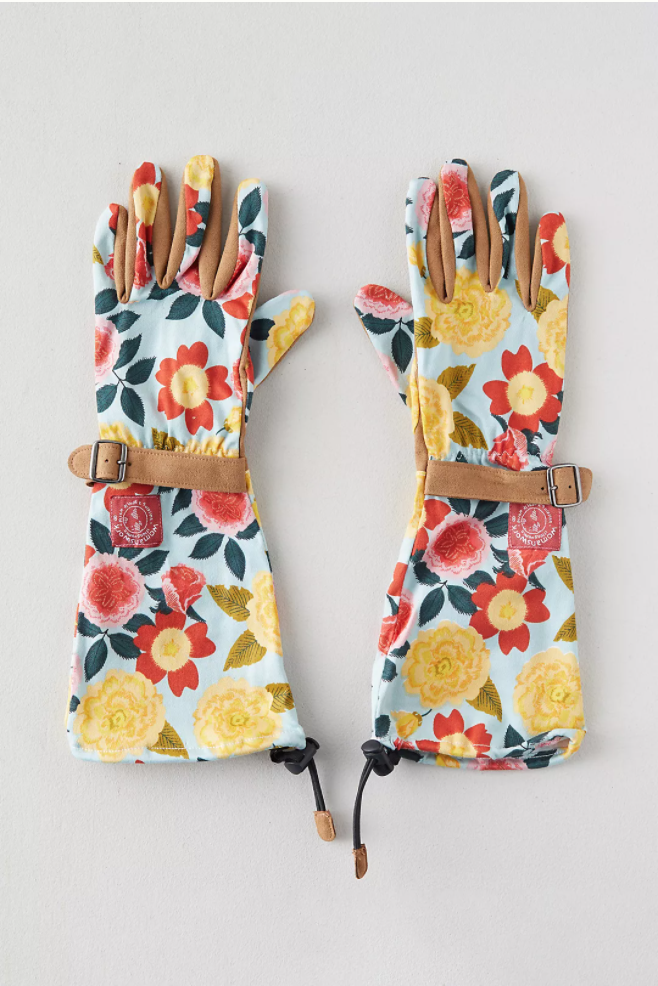 The print on these sleeve-length gloves were designed by Portland, OR-based illustrator Kate Blairstone and made in the USA by woman-owned brand Womanswork.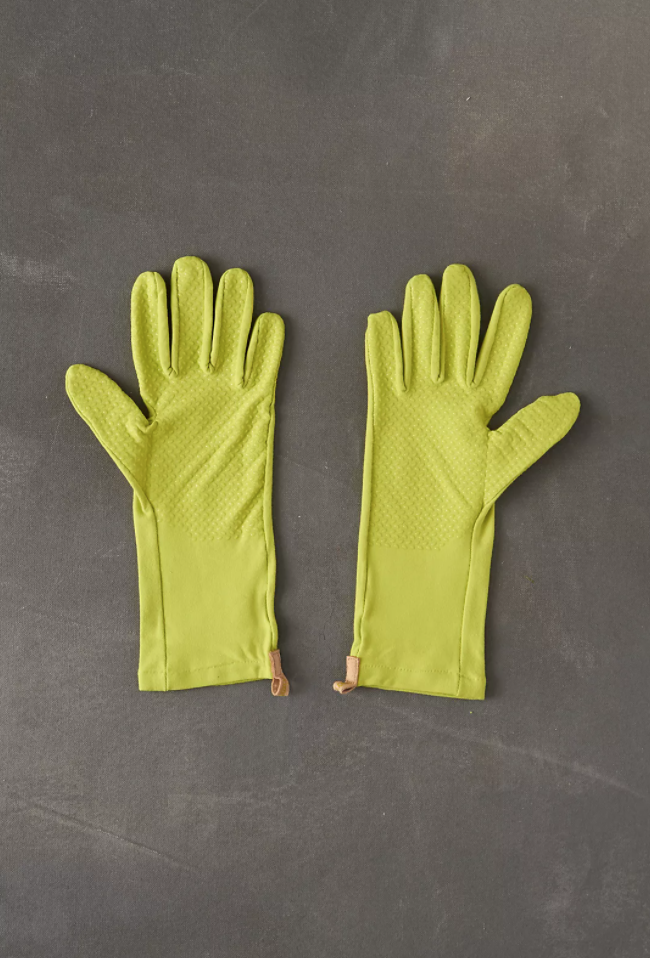 These Second Skin Garden Gloves are a cult favorite for a reason. They feature a special nylon-Lycra blend that allows for greater movement and ultimate comfort. Plus, obsessed with the trendy lime green!
Brand #2: Food52 Cute Gardening Gloves
Yes, Food52 is a food media company, but they also happen to have a very cute selection of gardening gloves. The best food comes straight from the gardening after all!
These gloves may look stylish, but they are also tough. Food52 guarantees their gardening gloves are reinforced to protect you some prickly leaves, thorns and gritty soil.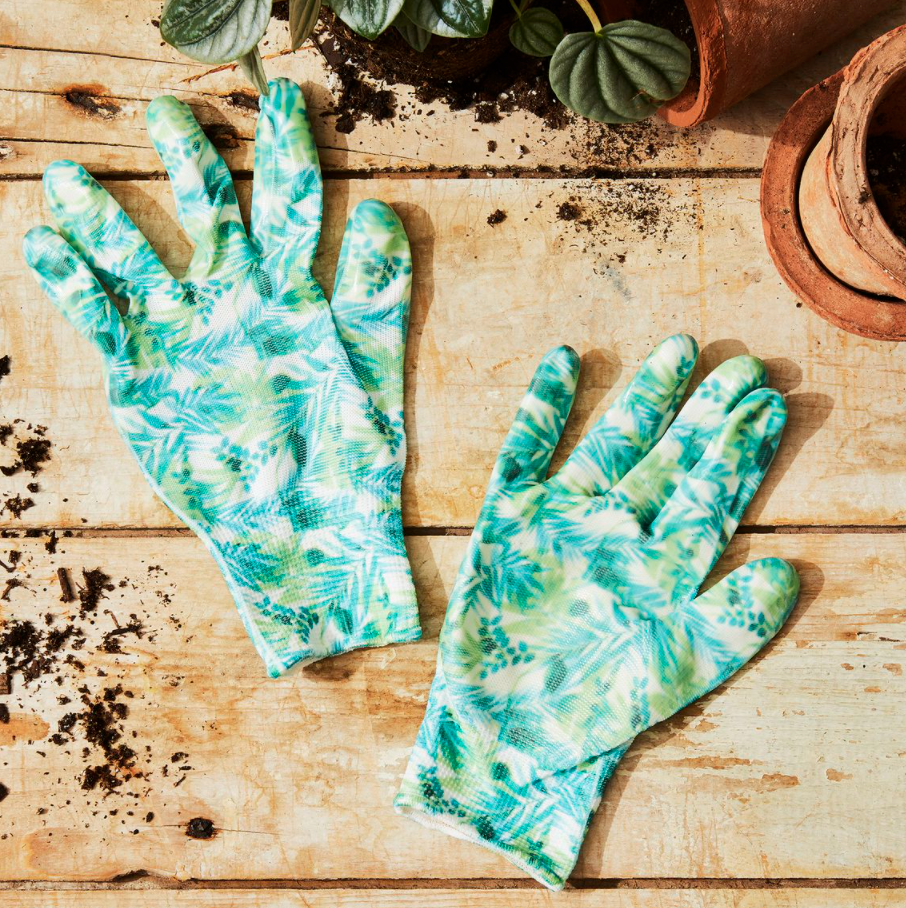 I love how the watercolor print of these Floral Printed Gardening Gloves almost gives like a tie-dye effect.
Brand #3: Women's Gardening Gloves from Etsy
If you want to support a small maker that probably love gardening as much as you do, Etsy is the way to go.
Etsy is a platform artists, craftspeople and small businesses use to sell their wares. Luckily for us, this also includes a selection of handmade cute gardening gloves!
When you buy gardening gloves from Etsy, you get the added bonus of rocking a pretty unique pair that probably no one else will have. Be prepared answer questions about where you found your cute gardening gloves!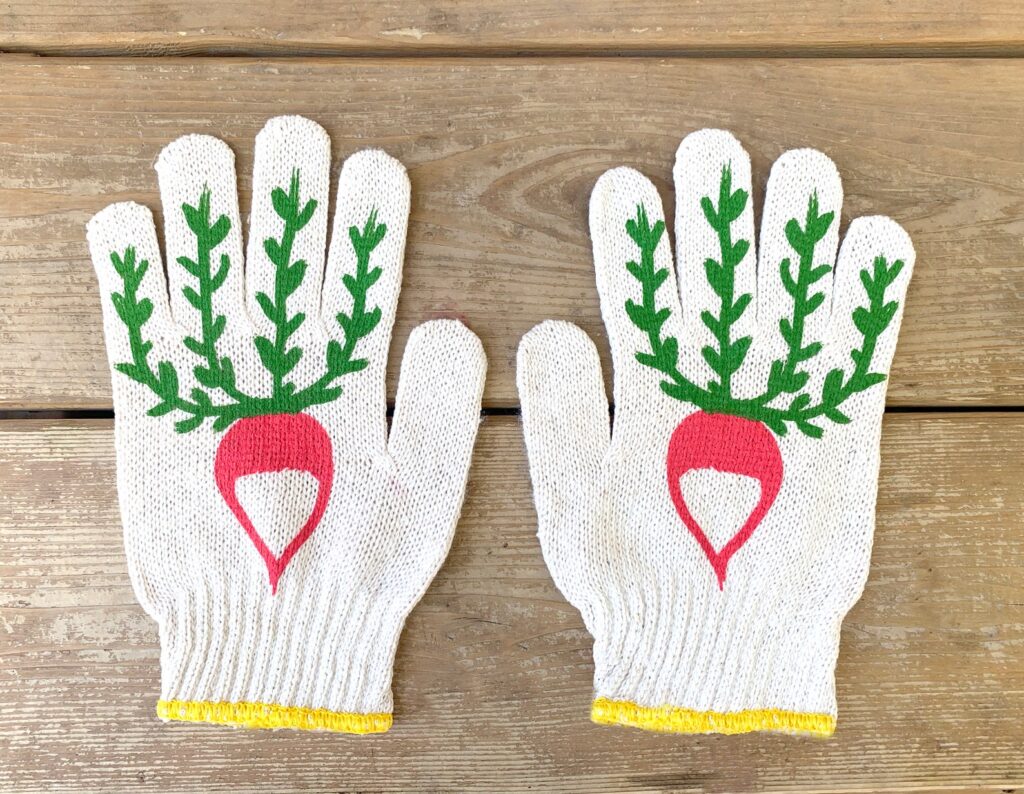 Are these radish gloves not the most darling thing you've ever seen? Imagine picking your own radishes with these adorable gloves!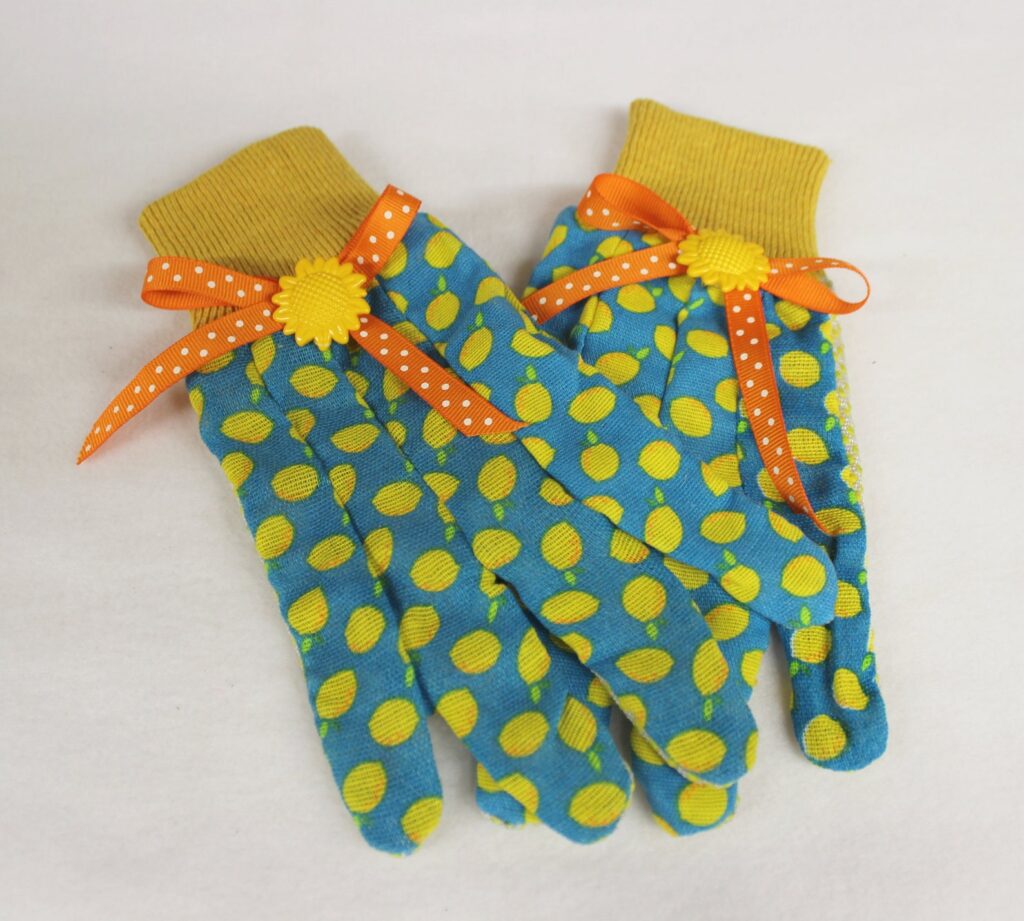 The lemon print on these handmade cotton gloves is to die for.
Brand #4: Uncommon Goods Cute Gardening Gloves
True to their name, Uncommon Goods is a company that prides itself in sourcing the most unique products–often from small business and craftspeople directly.
This stand true for their beautiful, unique gardening gloves selection.
These adorable gardening gloves feature a stately English garden print.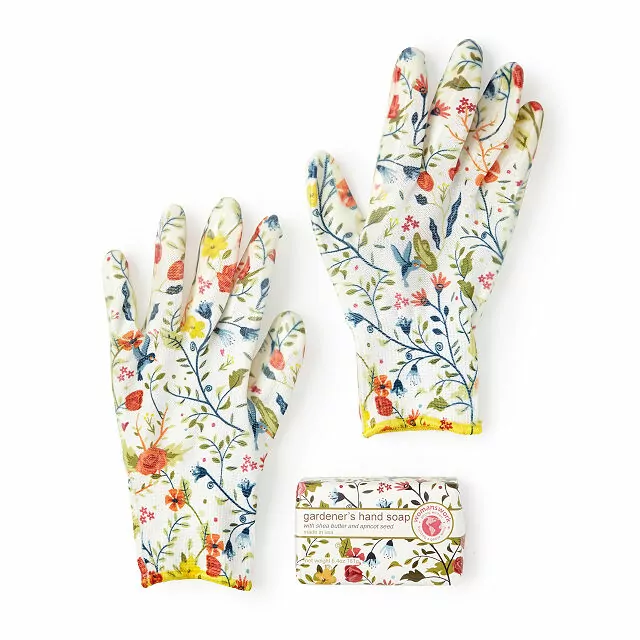 These cute gardening gloves come with matching gardener's hand soap, making them an extra special gift for yourself or the green thumb in your life.
Brand #5: Williams-Sonoma Leather Gardening Gloves
Williams-Sonoma is known for their bougie home and kitchenwares, but they also have a pretty decent selection of fashionable gardening gloves!
Williams-Sonoma is all about luxury, and this is reflected even in their gardening gear.
The gardening gloves at William-Sonoma are made with the finest of leather and come in preppier designs.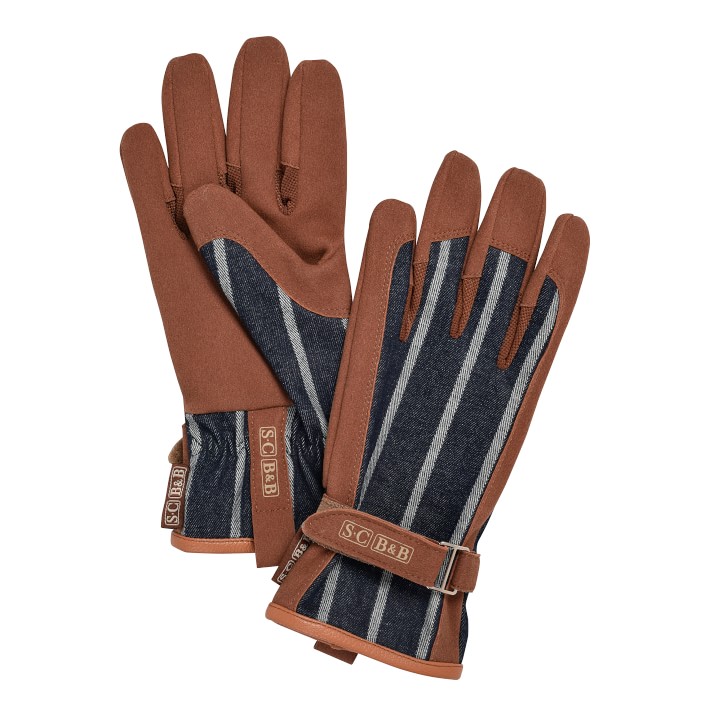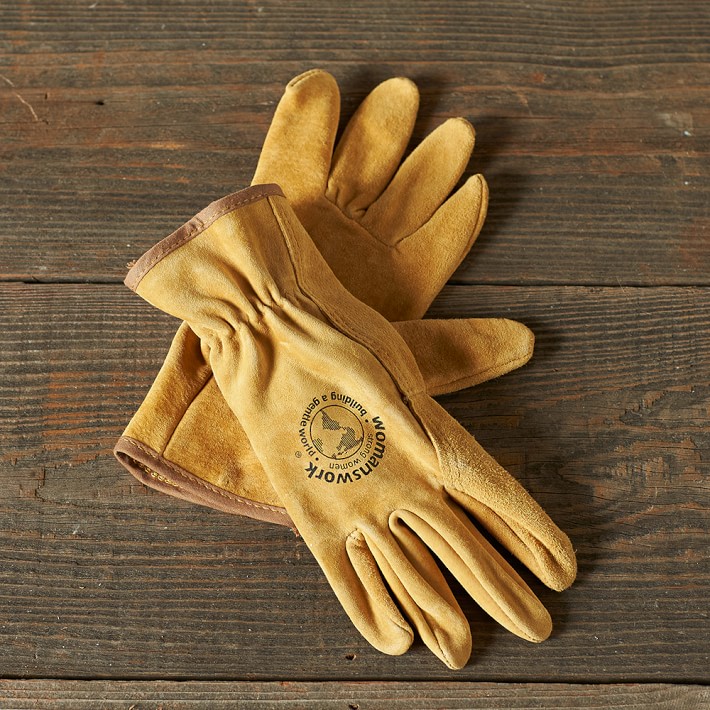 These top-grain domestic pigskin leather gloves were designed by women, for women. Another appearance by women-owned gardening glove business Womanswork. We are fans!
Brand #6: Cute Women's Gardening Gloves from Home Depot
Okay, I know I said your local hardware store probably wasn't going to have the most chic gardening gloves, but it's worth taking a second look at Home Depot's selection.
They has some gardening gloves made for smaller hands that are a blend of form and function.
These built-to-last gloves will not only protect your hands but come in bold colors and fun prints.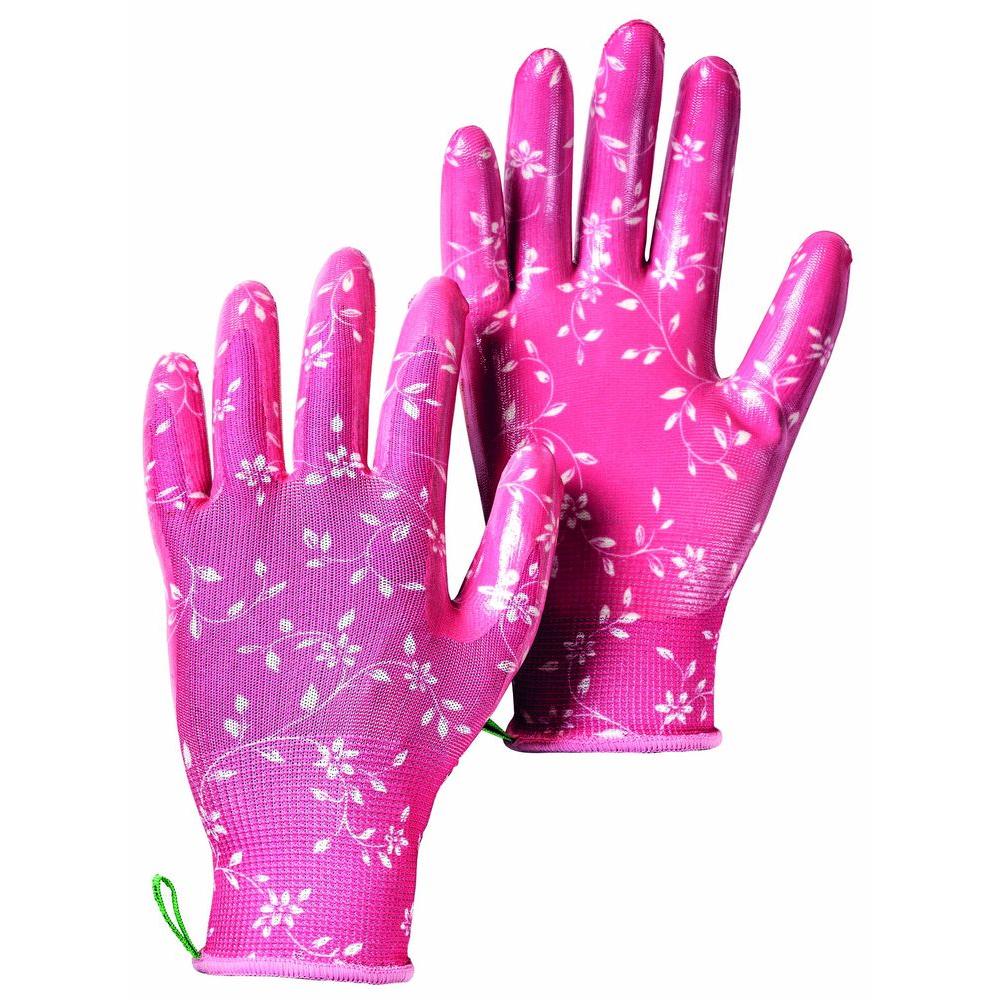 If Elle Woods was into gardening, she would sport these hot pink garden gloves from Home Deport. These are great for the bold gardener in your life.
Brand #7: Horchow Gardening Gloves
Owned by Neiman Marcus, Horchow is like the luxury department store's home goods sibling.
So when it comes to their gardening gear, you know it's going to be some fancy stuff.
Of course, this includes Horchow's gardening gloves, which come in a trendy checker print, as well as a super fun radish print. So cute!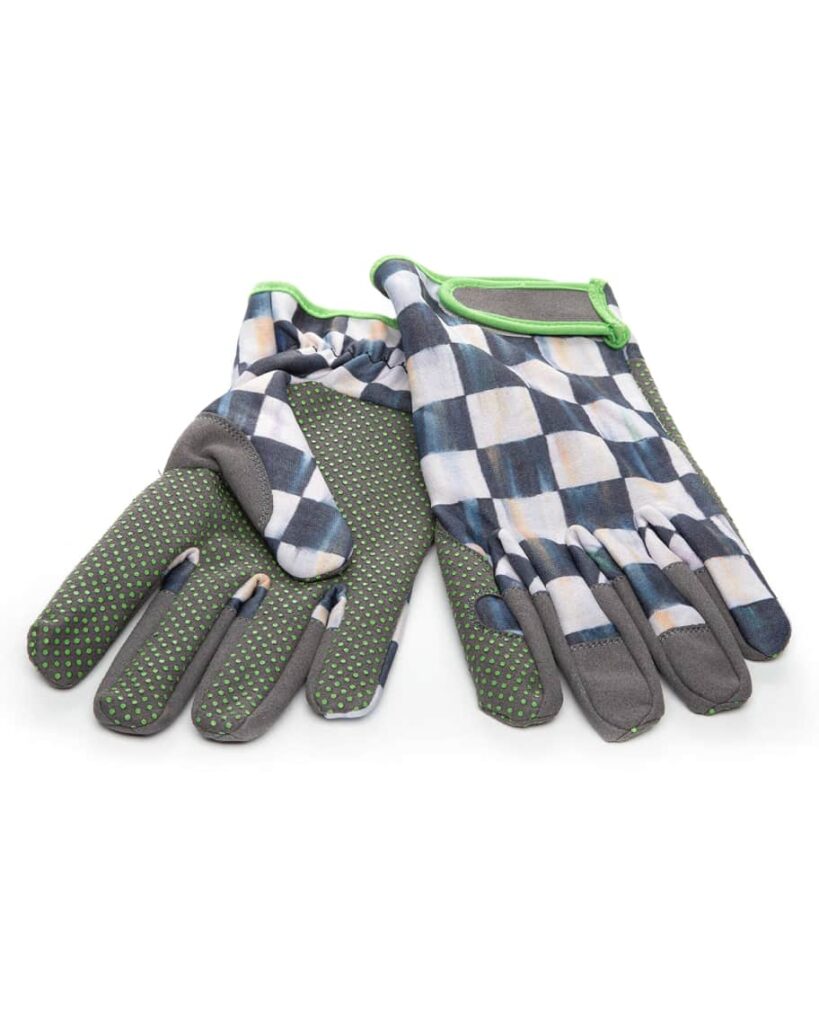 How cool are these check garden gloves? Checker print is so hot right now.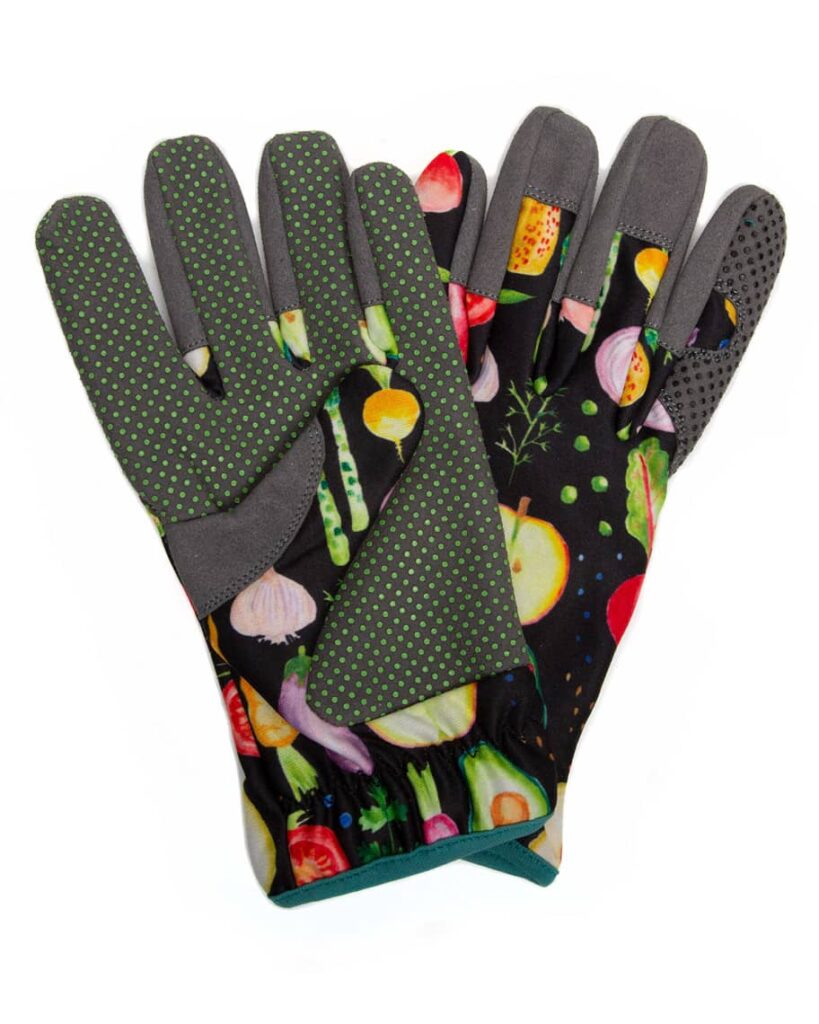 Another pair of garden gloves featuring adorable print with radishes, and other yummy garden treasures.
This post was all about where to buy cute gardening gloves.
---
Other posts you may like: