This post may contain affiliate links, which means that I may receive a commission if you make a purchase using these links.
There's a lot of dialogue on the internet right now around what makes consumer purchasing habits around clothing actually sustainable. Many folks are calling out content creators in the sustainable fashion niche who film huge hauls of sustainable clothing on a regular basis.
Can we really call replacing your wardrobe every few months a sustainable practice, even if you're buying from the most eco-friendly and ethical brands? (There's a conversation to be had around who has access to sustainable fashion brands, as these pieces are usually more expensive.)
Often, the most sustainable thing you can do is to wear the items you already have. But where does swimwear factor into this ethos?
Why Buy Sustainable Swimwear
First, swimwear simply doesn't last as long as other sustainable clothing. If you're doing it right, you're exposing your swimsuit to the effects of sun, chlorine and saltwater. Over a few seasons, it's not uncommon for swimwear to become stretched, bleached, and tattered.
As a result, you might find yourself needing to replace swimwear more often than your most cherished sustainable pieces.
If a bathing suit is going in the bin, you'll want to make sure it is made of materials that won't harm the planet.
In addition, swimwear is not something that you can thrift, so you have to go to the market directly if you want to find sustainable or ethically made swimwear.
For these reasons, it makes sense to prioritize and invest in eco-friendly swimwear from sustainable brands.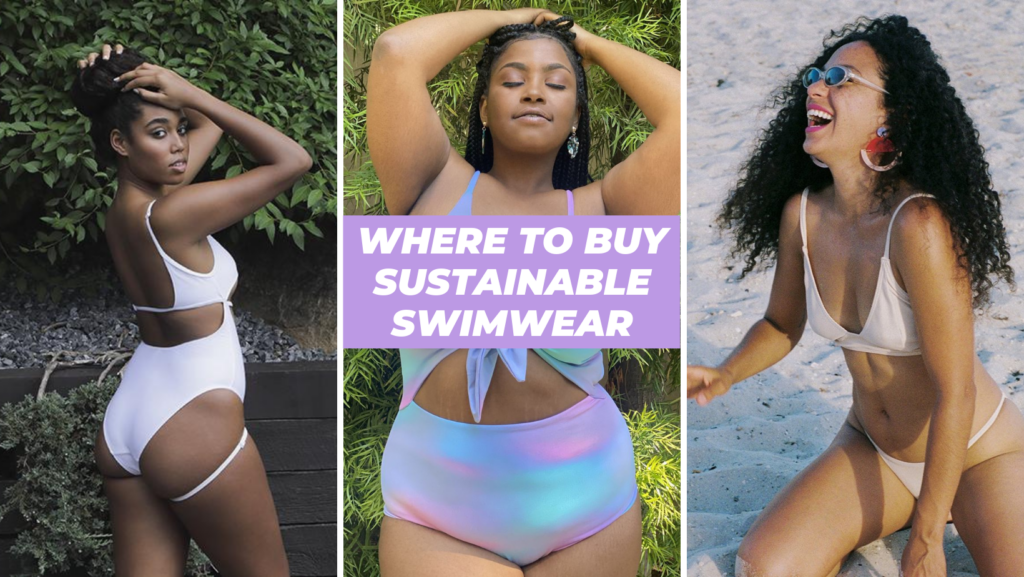 Where to Buy Sustainable Swimwear
However, it can be hard to vet brands for their commitment to ethical and sustainable practices. That is where this list comes in!

We did the hard work of researching brands' materials and manufacturing practices to come up with a list of top sustainable swimwear brands to buy your next suit from.
Happy swimming!
Where to Buy Sustainable Swimwear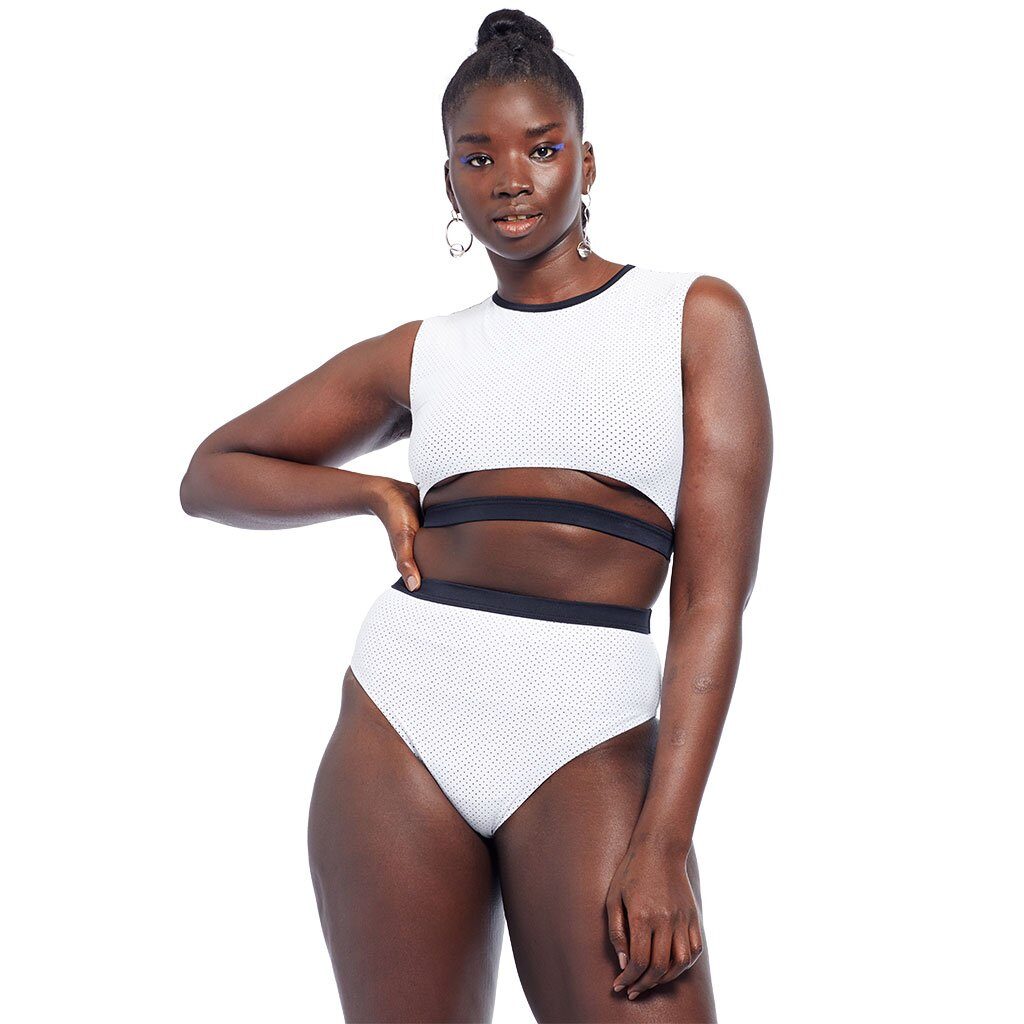 Not only is Chromat size-inclusive, gender-inclusive and high fashion, they are extremely committed to sustainable manufacturing of their swimwear. Chromat's swimwear is made with nylon spun from fishing nets and post-consumer plastic bottles. They work with a diving team to remove over 160 tons of fishing nets from the world's oceans and turn them into yarn together with other nylon waste.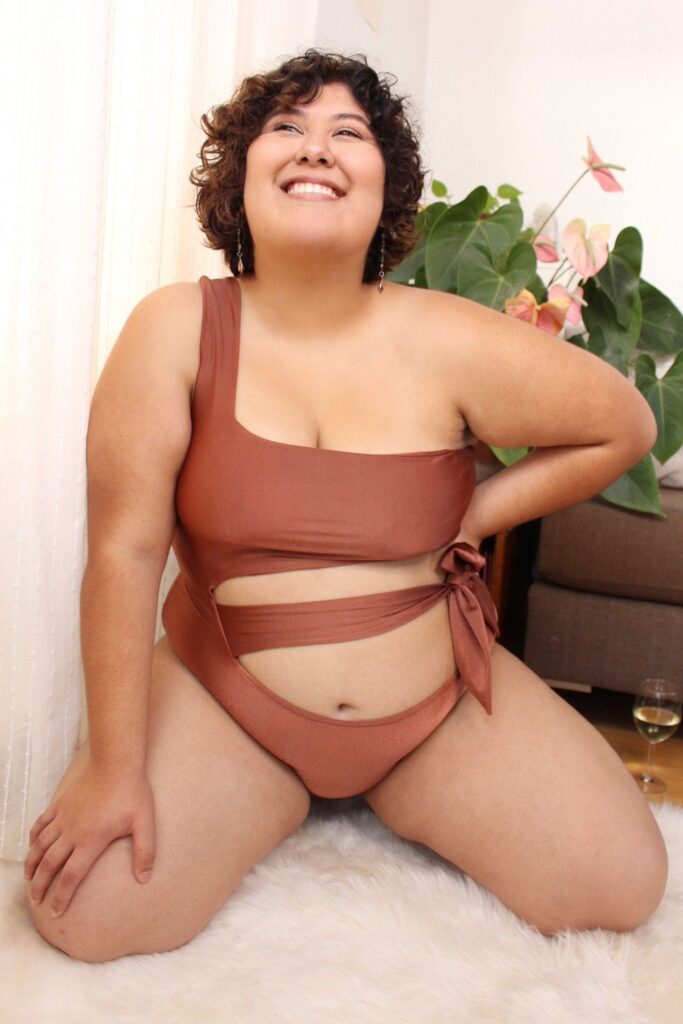 As the name suggests, this BIPOC-lead brand creates swimwear for the bold. The fabrics used in BOLD Swim's pieces are completely biodegradable, nontoxic and UV protective. Plus, they come in innovative designs and adorable patterns like this one piece that is reminiscent of cotton-candy clouds.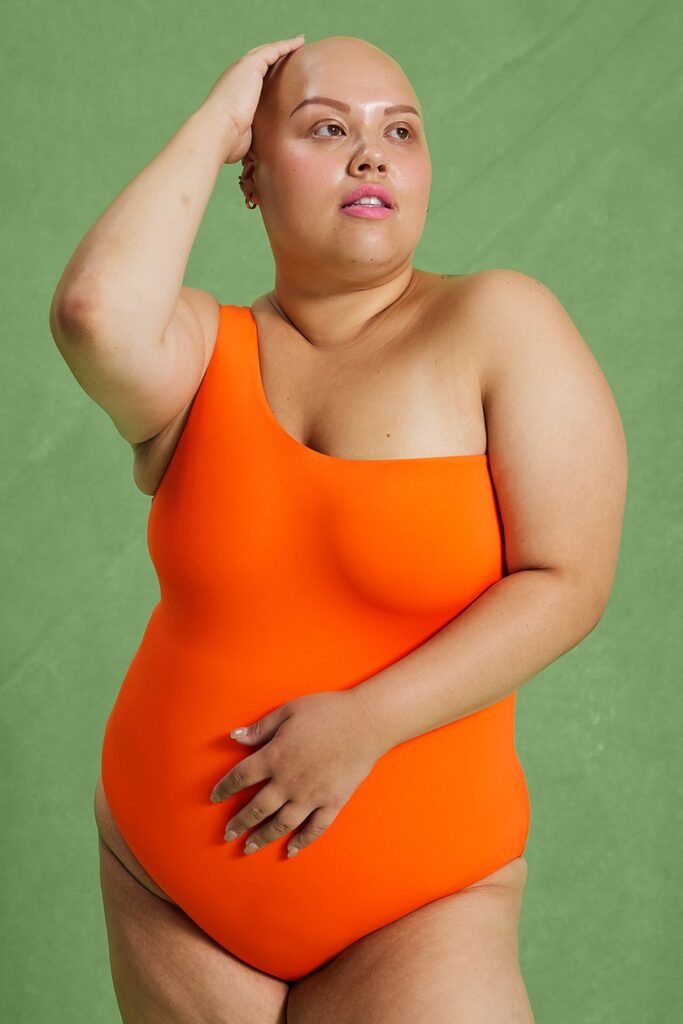 When the popular activewear brand came out with a sustainable swimwear line their almost cult-like following couldn't get enough. GF Swim, with their signature bold colors and classic shapes, is made with recycled fishing nets and post-industrial waste recovered from the ocean Plus, Girlfriend Collective gives back 1% of swimwear purchases to charity Healthy Seas.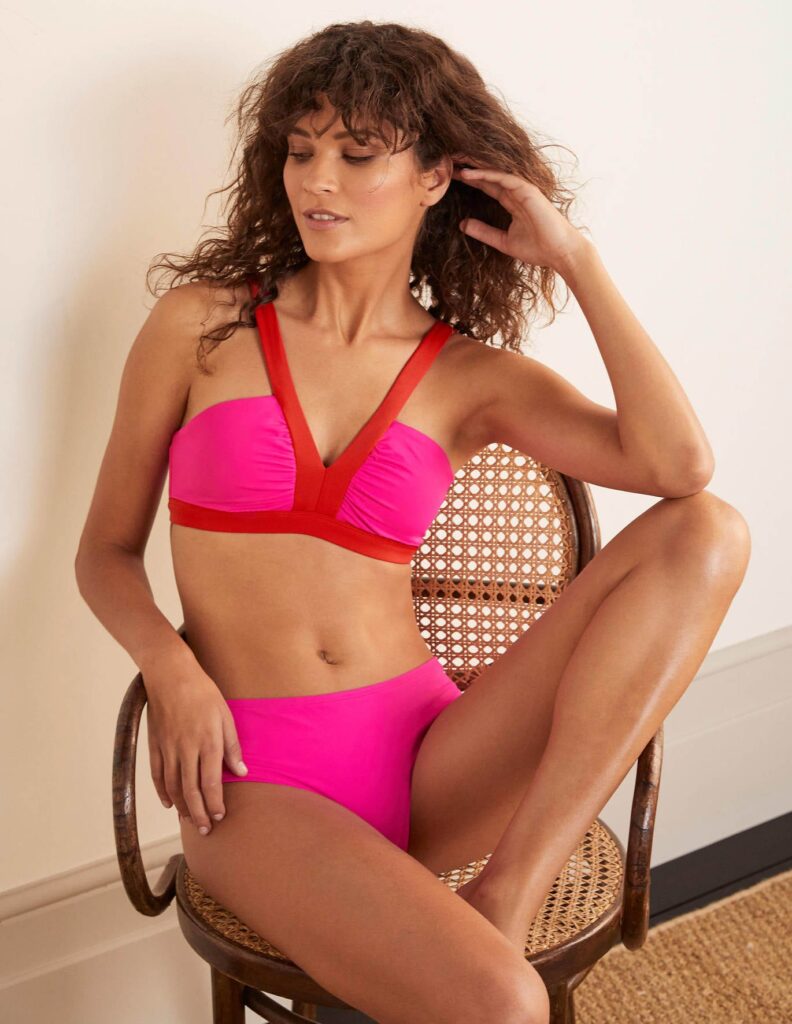 UK-based sustainable swimwear brand Boden makes swimsuits that provide more coverage and classic silhouettes for those that like their booties covered. Thankfully all that extra fabric is made with ECONYL® regenerated nylon, which is made entirely from ocean and landfill waste.
TomboyX is an inclusive brand that began making underwear for individuals no matter where they fell on the gender and size spectrum. For those that aren't necessarily down with an itty-bitty bikini, TomboyX creates gender-neutral unisuits, shorts, and racerbacks and halter swim tops made with OEKO-Tex certified fabrics.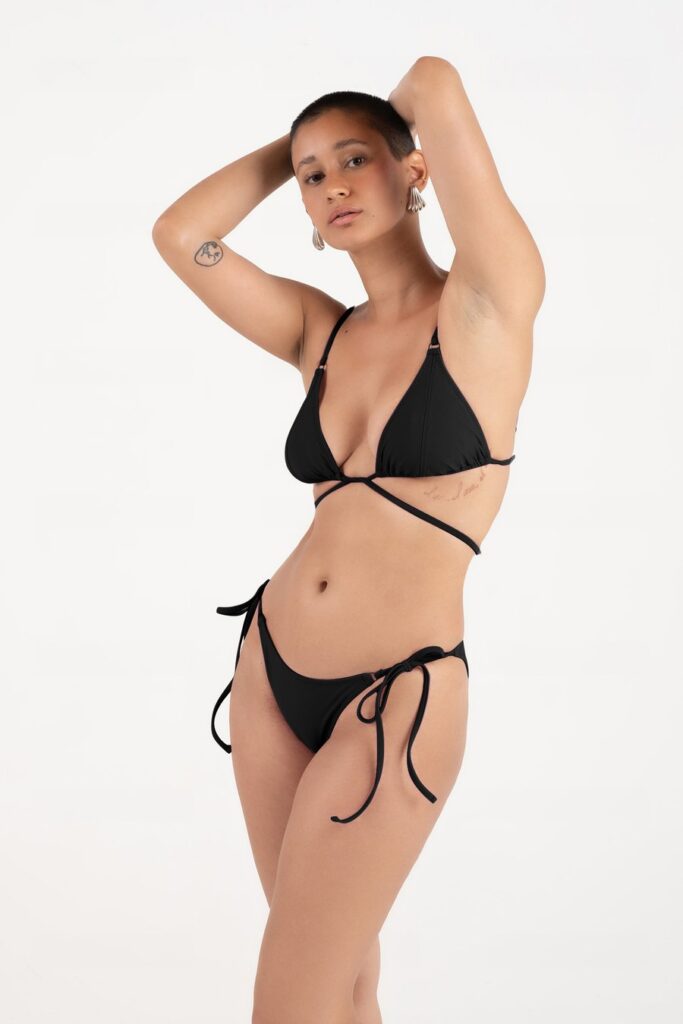 LA-based swimwear brand Galamaar has sustainable swimwear down to the very last detail. Their classically sexy swimsuits come with sustainable made-in-LA pad inserts, recycled hang tags, regenerated mixed metal hardware and eco-packaging materials. Galamaar swim is an investment, but the quality will ensure a longer-lasting bathing suit.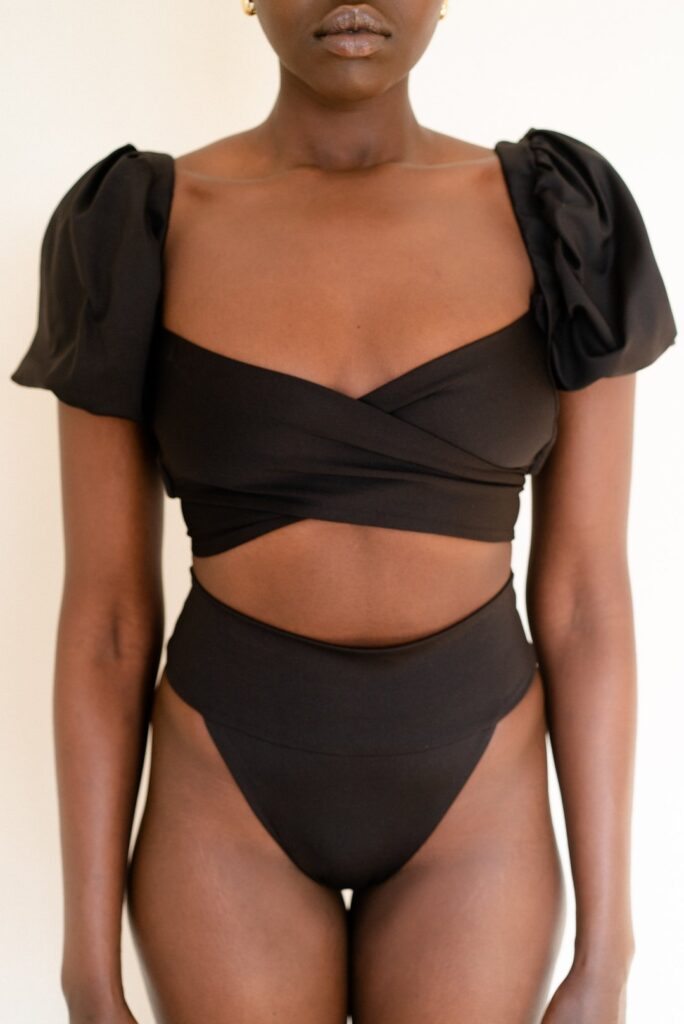 Vancouver-based brand Londre creates swimwear pieces that you feel like you can also wear out on a fancy night on the town. Luckily, their fashion-forward swimwear is made from recycled materials, sourced from an OEKO-Tex certified factory.
UK-based brand Youswim is evidence that if you find a good thing, stick with it. All their swim styles feature locally made ribbed fabrics that stretch up to seven sizes. Their peices are ethically woven, dyed, cut and sewn in England using European-sourced nylon and elastane and packed in eco-friendly packaging in London.