This post may contain affiliate links, which means that I may receive a commission if you make a purchase using these links.
Is suddenly everyone on your feed talking about cold water therapy and their morning two-minute cold plunge? Let's talk about why you might want to incorporate cold water exposure into your wellness routine and how to get started.
I'm sorry to report, but as painful as it is, cold water therapy actually works.
Like so many others, I first heard of the idea of intentionally exposing yourself to cold water through the Huberman Lab podcast.
However, the concept was not completely foreign to me. I had done polar plunges before (i.e. jumped in the frigid Atlantic Ocean in January.) I also happen to be of Finnish descent; oscillating between the sauna and a cool lake is common practice among my people.
But I did not know about the vast mental and physical health benefits of cold water exposure until I did my research and tried it for myself.
In today's blog post, I want to share of my tips for getting started with cold water therapy.
This post is all about cold water therapy for beginners.
I'm Your Eco-Friendly BFF, Leslie
My name is Leslie, and I'm the founder of PunkMed! From my homebase in Boston, Massachusetts, my team and I share my best tips, tutorials and recommendations in the areas of sustainability, urban homesteading, and outdoor living (including outdoor cold plunges!) Think of me as your eco-friendly BFF, someone who shares helpful and actionable tips and advice–all while remaining non-judgemental and supportive. I get that trying to incorporate more sustainable practices in your life can be overwhelming, and I'm here to help you along.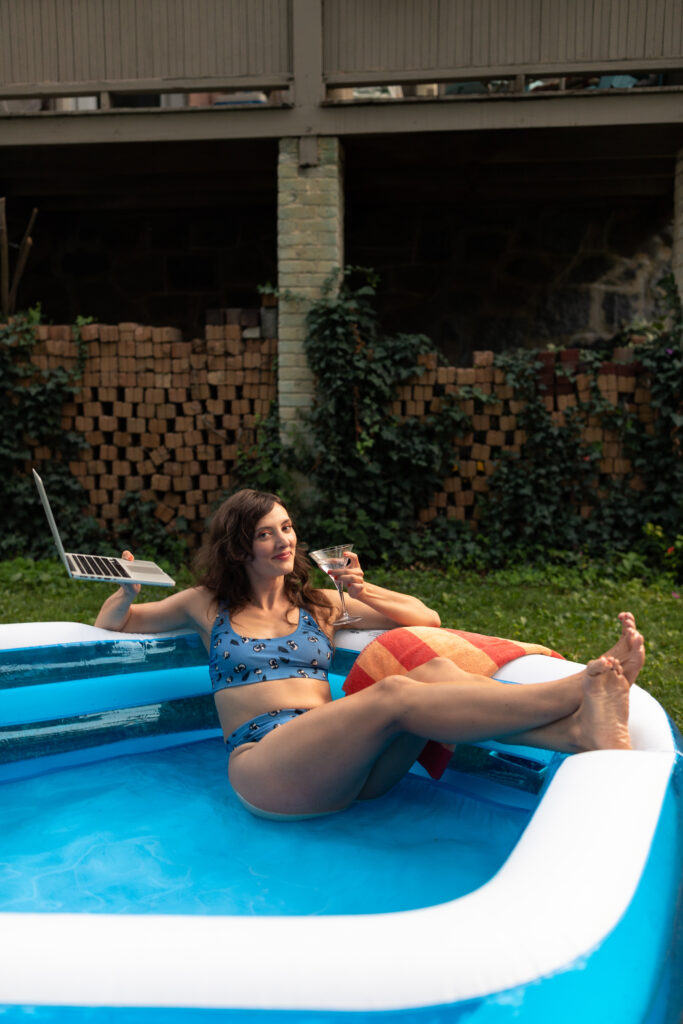 Disclaimer: I am not a doctor and this blog post is not intended to be medical advice. The goal of this blog post is to share my experience with my friends and readers! Please make all medical decisions with your licensed medical doctor(s).
What is Cold Water Therapy?
At this point you might be like, yeah Leslie, that's great–but what exactly do you mean by cold water therapy?
Cold water therapy is intentionally exposing your body to cold water for long enough to experience benefits while still being safe.
Cold Water Therapy Benefits
Cold water therapy has a number of both physical and mental health benefits:
Decreased inflammation.
Increased conversion of "white fat" to "brown fat," AKA fat cells with more mitochondria and therefore ability to generate internal heat. This is like having your own personal space heater!
Increased "resilience," AKA increased ability to handle stressors in real life.
Increased mood. Cold water exposure causes up to a 5x increase in adrenaline and up to a 2.5x increase in dopamine, leading to a mood boost that lasts for hours.
Cold Water Therapy – How Long?
This time period will be different for everyone, and you will probably find your tolerance will grow with practice.
The intentional part is actually really important. Unintentionally exposing yourself to cold water, like falling through ice, is of course really dangerous and can lead to shock. This is where we get the really scary stories of people having heart attacks or drowning, usually due to the gasp reflex when hitting very cold water.
Intentionally exposing yourself to cold water is generally safe, within limits. Listen to your body and know that your body temperature will only lower about a half of a degree every 10 minutes in cold water.
However, 10 minutes of cold water exposure in one sitting is not the goal. You will experience benefits in way less time. Start out with 10-30 seconds and train gradually, adding 30 seconds with each session. If you can get to about 2-3 minutes per session, you are golden.
Cold Water Therapy – How Cold?
How cold? As Andrew Huberman says, you want the water to be cold enough that you want to get out but know you can stay in safely.
This slightly vague answer is because the right temperature is dependent on the person, length of exposure, etc. There are too many variables for me to give you a straight answer on this one!
You'll probably also find that your cold tolerance will change day-to-day based on how much sleep you had, your stress levels, time of day, etc.
How to Incorporate Cold Water Therapy
There are several options for intentional cold water exposure, which can be tailored to your budget and interest. Some cold water therapy options to try:
Cold showers
Ice bath/cold plunge
Outdoor plunge
Cold Shower
This is probably the easiest way to incorporate cold water therapy into your wellness routine. Not to mention, it's also the cheapest and probably in fact saving you money by lowering your hot water bill!
Simply turn your water to the coldest setting and get under!
As with any cold water therapy practice, start slow. See how long you can stay under initially and then gradually add 10-30 seconds with each session, building to 2-3 minutes under cold water per shower.
You can experiment with starting with a normal, hot shower and then switching to cool for 15- 30 seconds at the end. Eventually, you can move to taking an entirely cold shower.
Personally, I started off with warm showers that switched to cool, and am just now feeling comfortable with cold water the entire duration of my shower.
Ice Bath/Cold Plunge
Athletes have been incorporating ice baths into training programs to help with inflammation for a long time.
Now, more and more people of all walks of life are bringing ice baths and cold plunges into their homes to experience the benefits of cold water therapy.
Submerging your entire body up to your neck (including your hands and feet) is the fastest way to reduce your body temperature. For this reason, ice baths and cold plunges are more effective than cold showers.
However, ice baths and cold plunges come with a cost and therefore are not accessible to everyone. Still, they run the gamut in terms of cost and technical features.
One of my favorite fairly low-cost options (around $100-$200) for a DIY home ice bath/cold plunge is a stock tank. This is something you would find at a hardware store that is typically used for holding feed and water for livestock. Instead, you're going to fill the tank with water dive in for some cold water therapy!
If you live in a cold-weather climate you can just leave the tank filled with water outside and it will come to an appropriately cold temperature naturally. (Head's up though, it may freeze. If so, I've seen especially determined people break through the top ice layer with an axe.) If it's warmer out, you may need to add your own ice.
Here are some of my favorite low-cost options: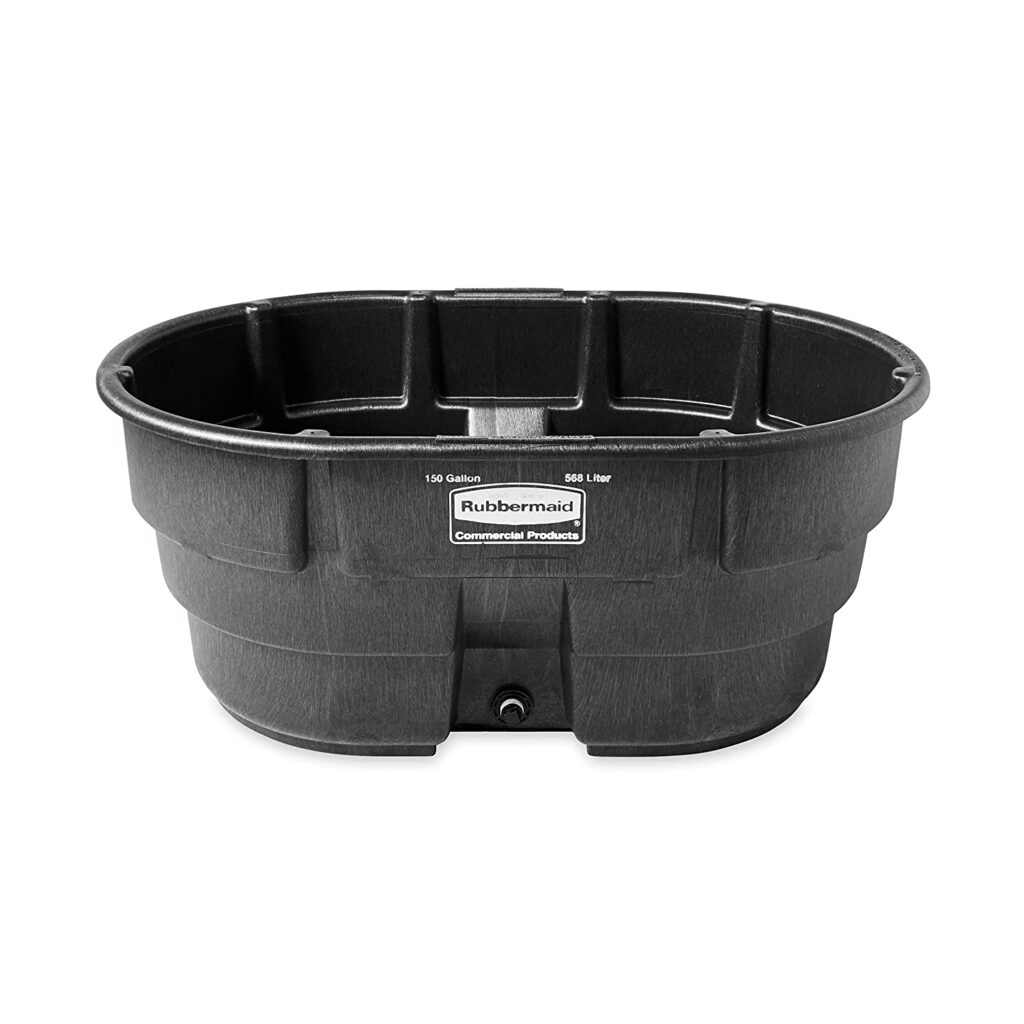 This stock tank is constructed from molded polyethylene for superior performance and long-lasting durability in all kinds of weather. With a sleek appearance and smooth black color, this stock tank features an over-sized drain plug for easy draining and cleaning. The 150 gallon tank is 39″ wide and 25″ tall and one of the bigger stock tank options.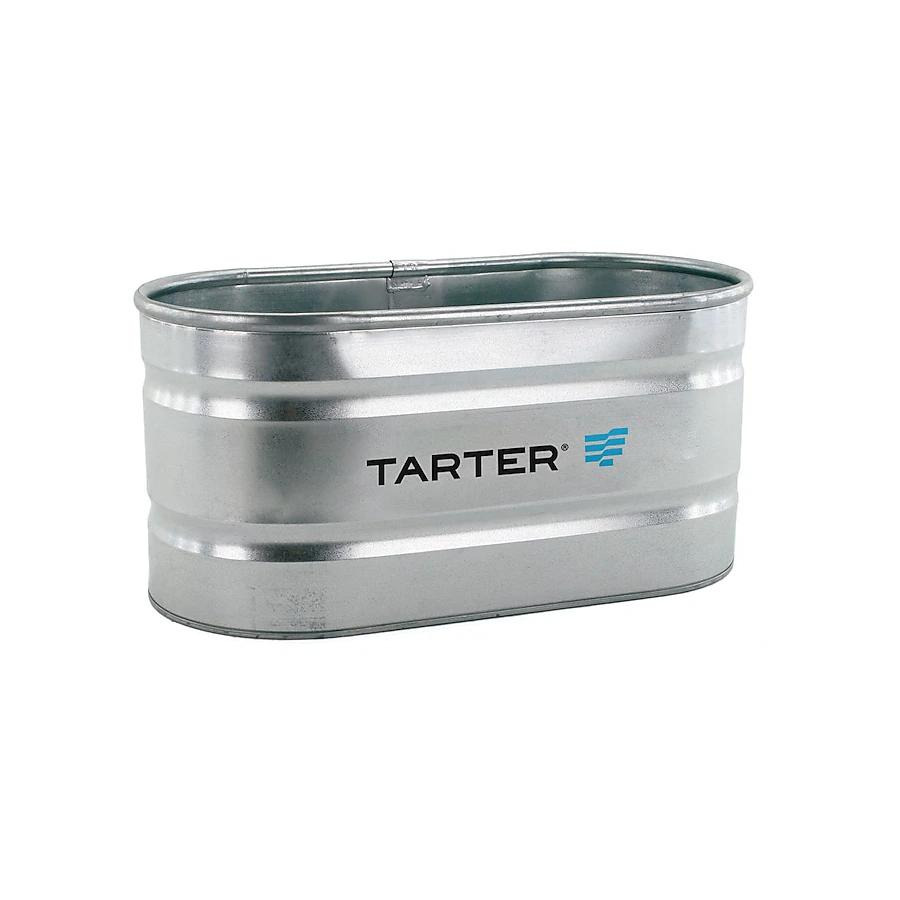 This 100-gallon stock tank is made with galvanized steel, AKA it has a rust-resistant coating that is built to last. I love how the rounded design means no sharp edges and ultimate safety. This stock tank is 24″ wide, 24″ tall and 4 feet long.
Temperature Controlled Indoor-Outdoor Cold Plunges
Of course, there are more expensive, temperature-controlled cold plunges like this one from California-based company Plunge. I have only used this product once at a sauna, and I loved it! It was definitely cold, and as the water circulation disrupts the "heat bubble" your body heat can create around you in the water. I can't wait until I have one in my own home and I have more to say!
Outdoor Plunge
Of course, another low-cost option for cold water exposure is simply to jump in a cold natural body of water like the ocean or a lake.
The same concept applies here: submerge your body up to your neck (including your hands and feet) and stay in as long as you can safely. Start slowly and increase your time by about 30 seconds as you build your cold tolerance. About 2-3 minutes in the water would be a fantastic goal!
A couple words of caution here: in cold climates natural bodies of water will be colder than your shower could ever get. Also, natural bodies water present an extra layer of risk with currents, tides, depth, etc.
For these reasons, never outdoor plunge alone.
I also wouldn't recommend swimming in the cold for safety reasons. Simply submerge your body up to your neck by kneeling down is a relatively shallow area where you can stand up and head to dry land when you're done.
Strategies to Increase Core Body Temperature After Cold Water Exposure
When exposing your body to cold water, you want to be safe and prepared. This is especially true for outdoor cold plunges.
Use these safety strategies after cold water exposure:
Dry off quickly.
Prioritize your core when putting your clothes back on. Put your clothes back on in this order: shirt, sweater, jacket, pants, socks/gloves, hat.
Sip a warm, sugary beverage.
More Cold Water Therapy Gear
Ready to get in the water? Check out some of our favorite cold water therapy gear.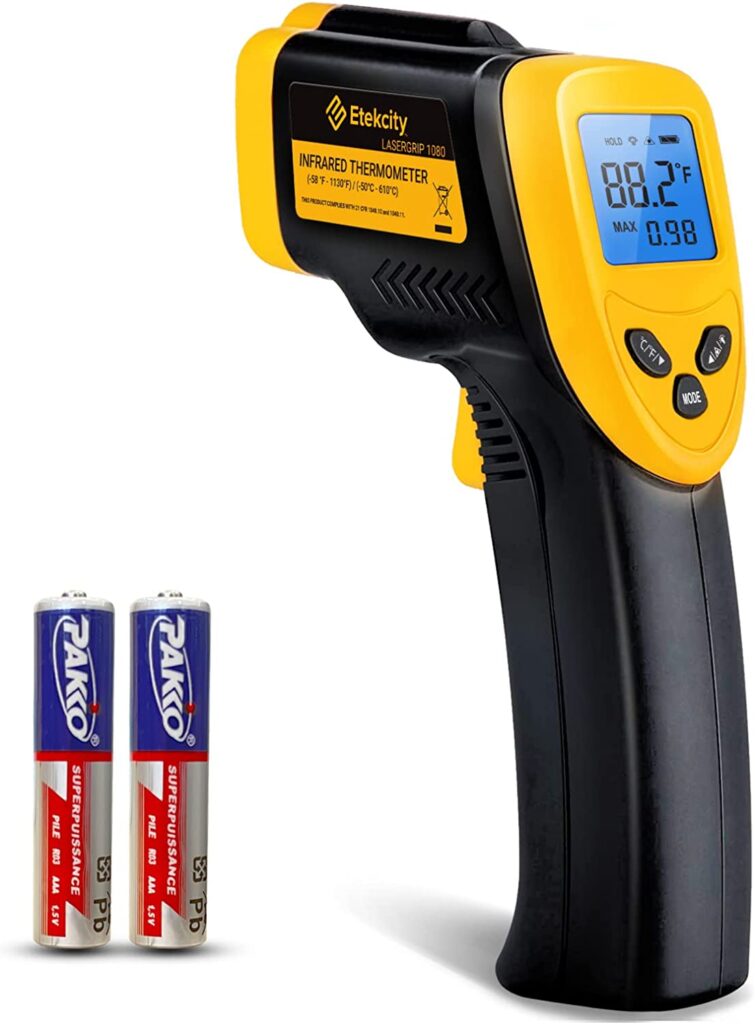 Quickly check the temperature of water you about to plunge into simply by pointing this infrared thermometer at the surface and get a reading in less than one second. This is definitely not a must have, but a good tool to have in your cold water tool belt–especially if want to brag about the temperature of the water of your daily plunge on social media.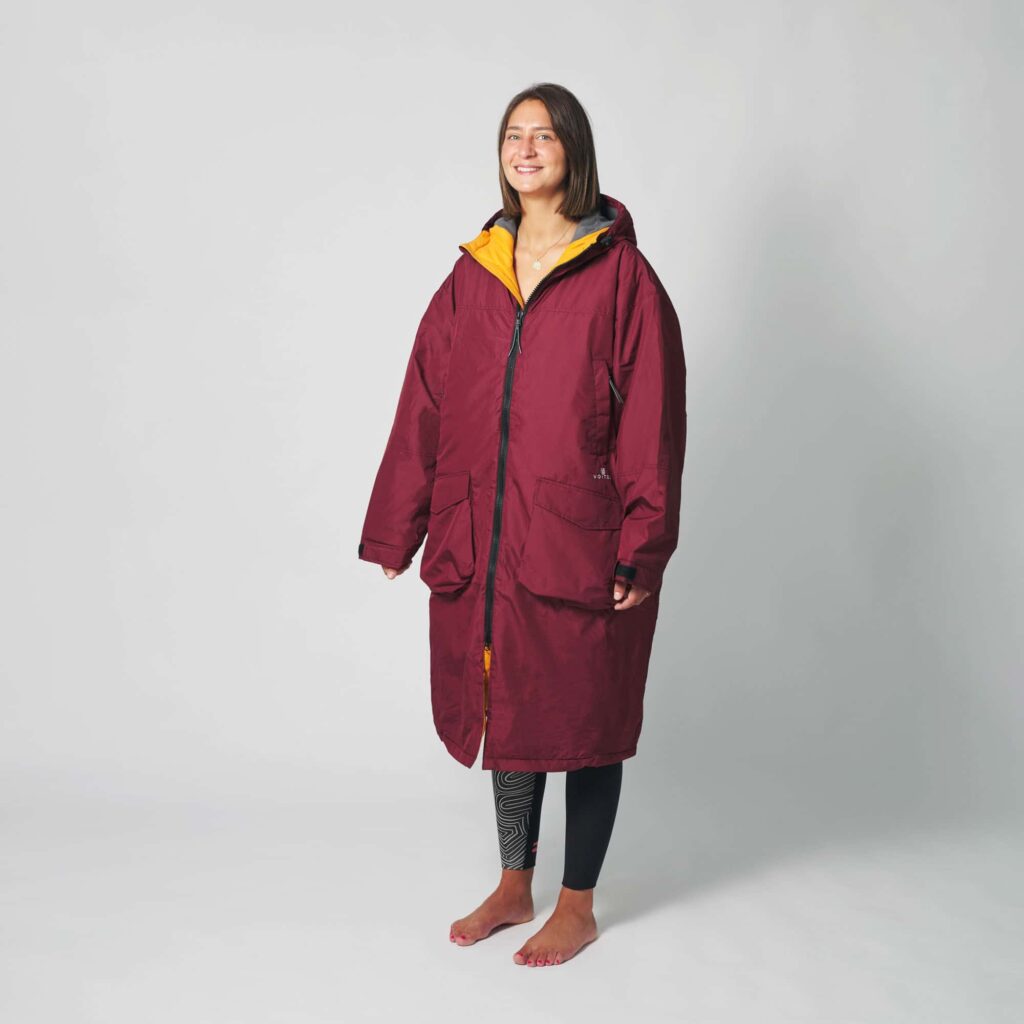 Specifically designed for "wild swimming" and other water activities, this long sleeved and oversized change robe allows you to easily change into something warm wherever you are. I love throwing this on after an outdoor plunge.
The 100% recycled Ripstop fabric coated with waterproofness on the inside and the Bionic Finish®Eco – Fluorine Free water repellent finish on the outside acts as your personal shelter. The added layer of synthetic insulation on the inside, together with the combination of Microfleece liner and the extra CloudTouch™ insulation in the lumbar area, keep you warm and comfortable.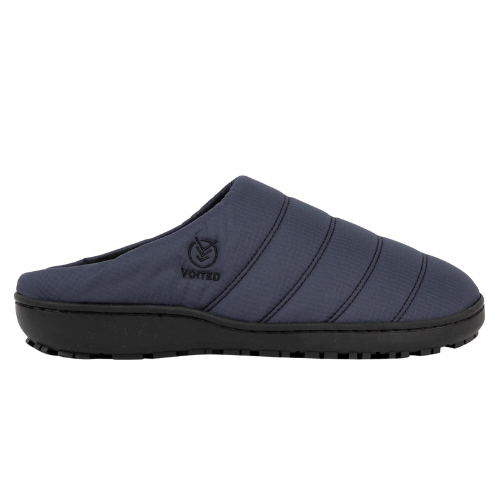 After a cold plunge in the wild, it is imperative to be able to quickly and easily slip into something warm when you are back on dry land. These insulated booties couldn't be easier to slide off after a chilly dip. Plus, they're naturally water-repellent and made with recycled materials.
---
This post was all about cold water therapy.
Check out these helpful healthy-living beginner guides next:
Looking for more helpful tips? Below, I've shared a number of posts that are packed with ideas:
Join me on Pinterest
Pinterest is a great platform for learning how to add to your wellness routine! Join me on Pinterest here, to get all of my guides and tips for better (and more sustainable!) living.