This post may contain affiliate links, which means that I may receive a commission if you make a purchase using these links.
Looking for gardening gift ideas for the plant-lover in your life? These gardening gifts span from the adorable to the practical, and are sure to put a smile on the face of your favorite green thumb.
It's almost spring! Gardeners everywhere are preparing their beds, planting seeds, and looking forward to longer days in the garden.
It also means Mother's Day, Easter, and spring birthdays are right around the corner.
What better way to celebrate the green thumb in your life than with some gifts for garden lovers?
These unique gardening gifts span from super cute to super useful, so there is sure to be an idea here for your plant-lover!
Read on for the best gardening gifts.
Table of Contents – Gardening Gifts
Best Gardening Gifts Under $25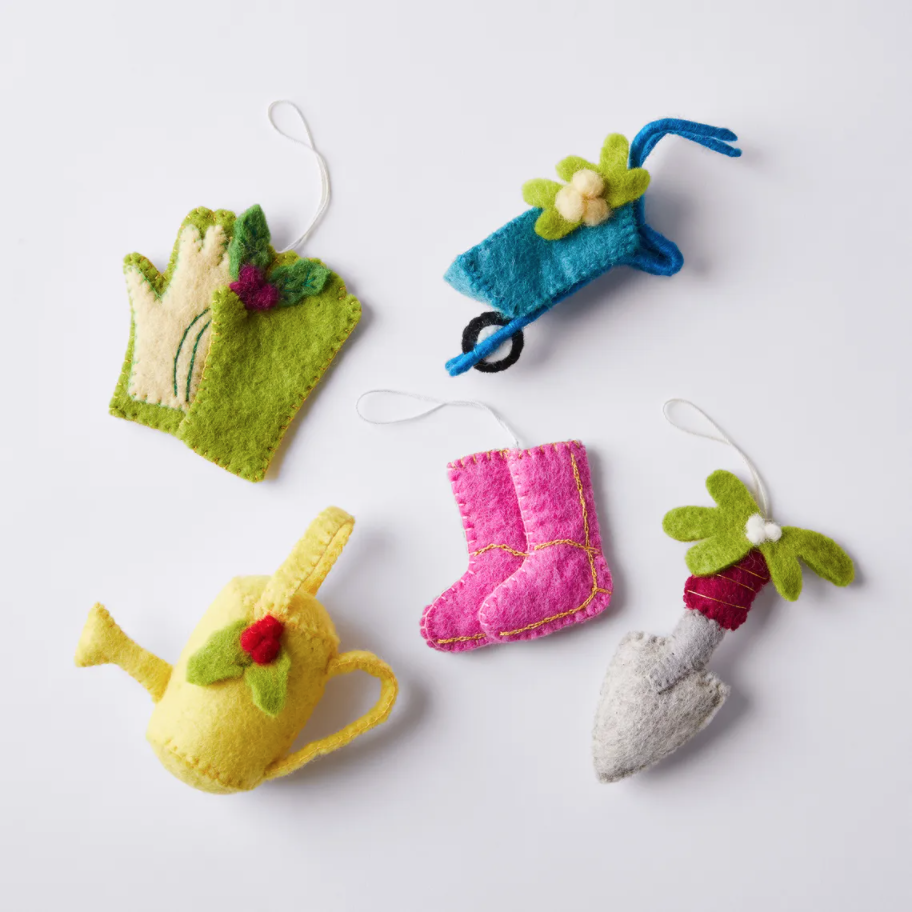 These handmade felt gardening ornaments are the perfectly unique gift for that garden-loving friend in your life.
These bright and festive felt gardening tools are sure to inspire warmer days during the winter seasons. ​​They come in a whole medley of gardening-inspired shapes for the tree, from gloves and boots to a trowel and watering can.
Handmade by artisan women in Nepal, these felt ornaments are crafted to last through the seasons and keep seasonal waste out of landfills.
This Hori Hori gardening knife is an excellent gift and multi-purpose tool for friends planning to get their hands dirty in a garden this year.
This knife can be used for weeding, seeding, transferring bulbs, digging the perfect hole and cutting branches. These knives aren't only for gardeners! It is also a great knife for hunting, fishing and camping.
Featuring Japanese Stainless Steel and a Concave blade, this knife even features inch markers engraved on the blade ensuring you can plant and seed at precisely the correct depth.
Every gardener needs a beautiful pair of gloves. Gift these stunning gardening gloves that are as pretty as they are tough to the green thumb in your life!
They've got reinforced fingertips and a trusty nitrile coating all over, so they'll stand up to burrs, stickers, and barbs, easily. And to keep them nice and comfy, there's a breathable spandex liner on the inside. These gloves do not utilize any latex materials if you're worried about an allergy.
Hand care and safety are an essential ingredient in the perfect gardening tool kit, which makes these beautiful and sturdy gloves an excellent gardening gift.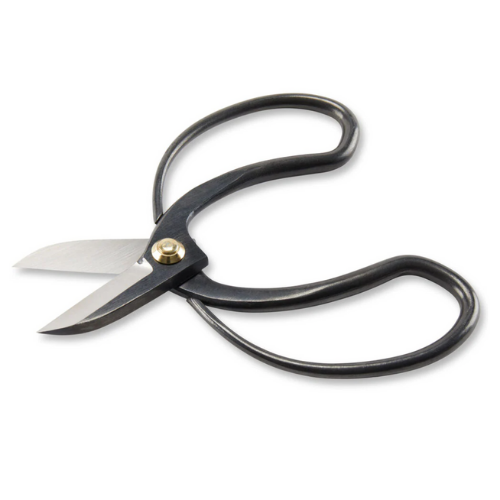 An efficient pair of shears will go a long way for any type of gardener, whether you're pruning shrubs, flowers, vegetable plants or pesky weeds growing up through the fence.
The first thing you'll notice is the fine quality of the Japanese craftsmanship—the handsome, sharply honed blades and smooth actuation. With your first cut, the shears' function comes to the fore. Because they're well-balanced, you'll enjoy added dexterity and control over the way the shears move.
Sharp shears are especially critical to practice safe gardening to prevent cuts, scrapes or injuries when maintaining a garden space. This unique gift is sure to last through multiple seasons!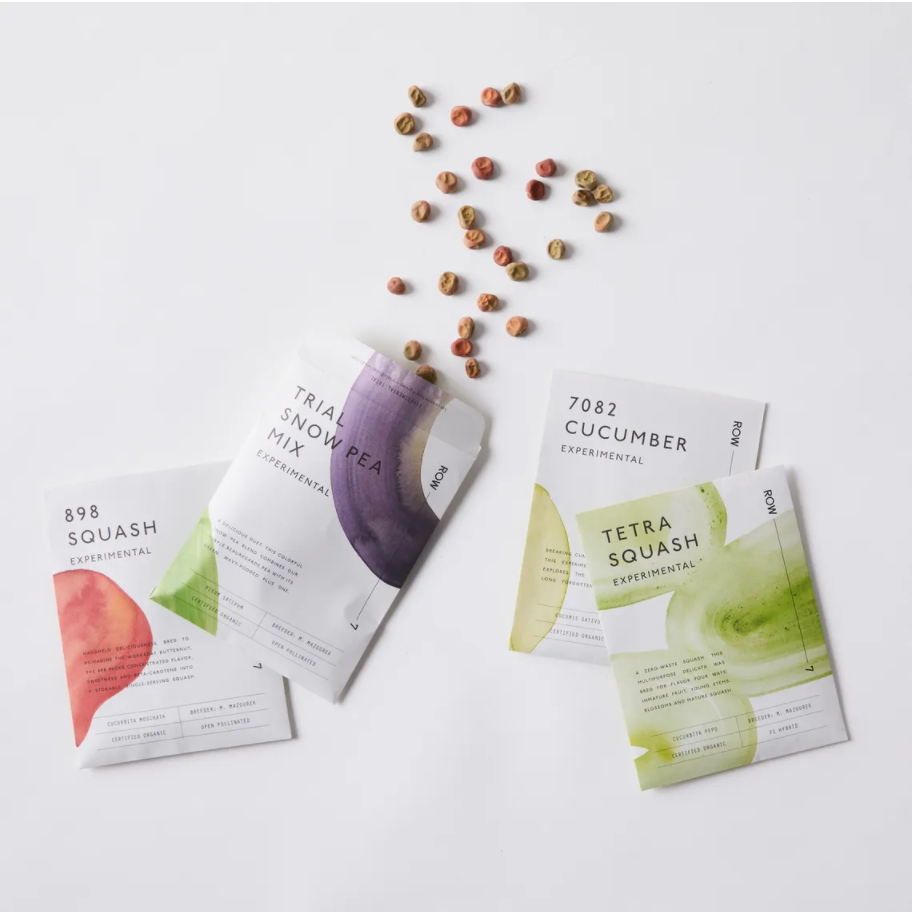 There's never a bad time to start an indoor greenhouse–they can be grown year round, or started early in the winter ready to transplant in the spring or summer time. Let these seed packets speak for themselves as a gift!
Help your gardening besties get a head start by gifting them these high quality seed packets. They've been carefully selected by plant breeders for maximum deliciousness, so they'll sprout into vegetables like you've never tasted them. There'll be a nice mix of produce here: cucumbers, two kinds of squash, and a colorful snow pea blend.
Selecting seeds can be an overwhelming process- gift your friends these seed packets and save them not only time and money to help them get a head start on their garden this year.
Gardening Gifts Under $50
An essential garden tote bag? You heard it here: this is THE best gift for garden lovers. The lightweight bag with a strong handle means transporting all your tools out to the garden in one go, cutting down on time spent doubling back because someone may have forgotten something.
This industrial strength bag features pockets and your very own set of wooden handled tools. It's built from sturdy fabric that won't mind getting a little mucky—the navy-blue interior is even stain-resistant—and it has nooks aplenty for all your essentials.
We love a good bag moment here at PunkMed, and especially beautiful bags like this tote bag that are made to last. Now that's an exceptional gift for gardening lovers!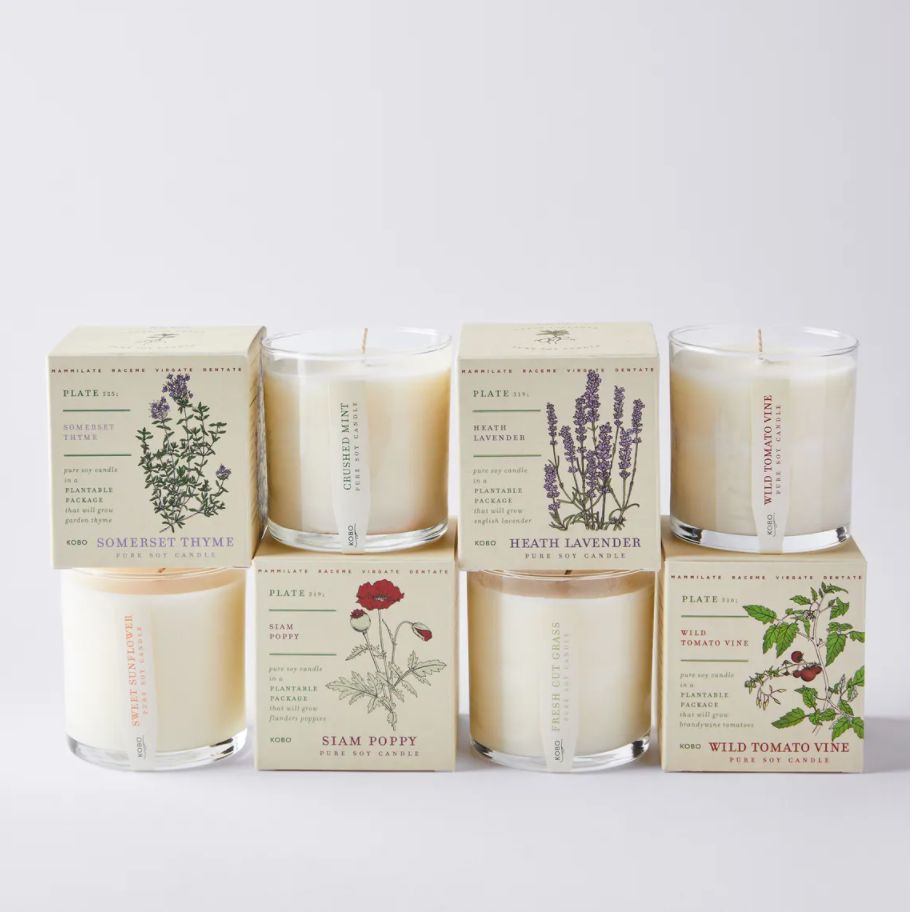 What's better than physically being in the garden? Well every garden lover knows the next best thing is soaking deep in a tub, smelling their favorite scented candles. Grab these plant the box scented candles for your gardening loving friends and blow their socks off!
Sure, these candles give off produce-inspired scents we can't wait to have wafting through our homes—the kitchen, especially. But the real kicker? They come in biodegradable, seed-infused packaging that lets you grow the plant the candle is based on.
That's right, you can plant the box. So don't waste any time, pick up this gift for your sustainable gardening pal – and help them relax after a long day and get a head start on this year's planting!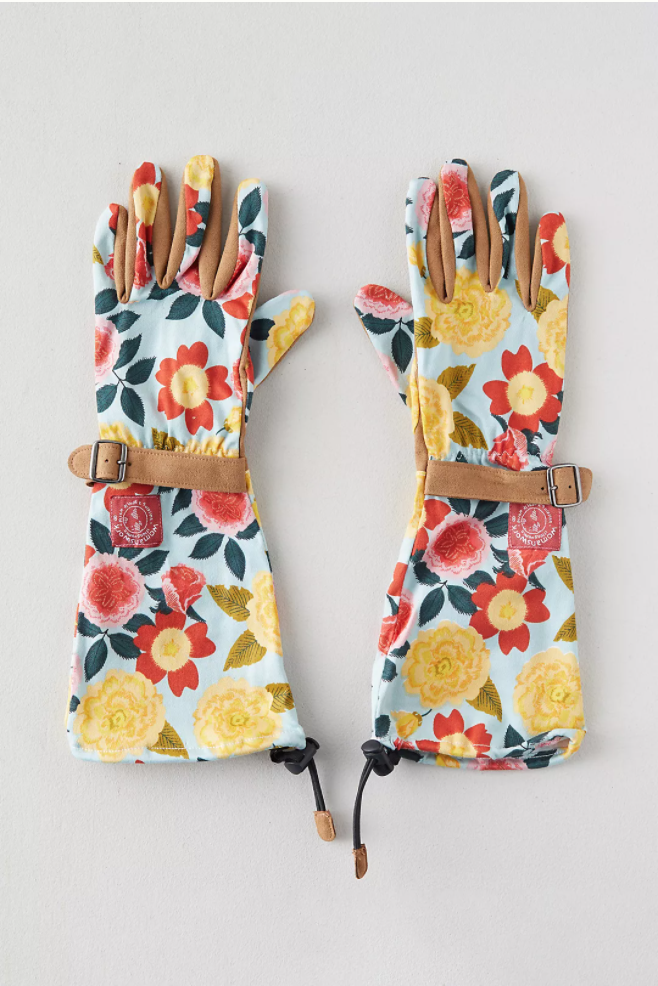 Choose a bright and floral print design for these gloves and your gardening besties will THANK YOU for helping them protect their forearms while gardening this season.
These essential garden gloves feature extra long cuffs to protect your arms from light scratches, insect bits, and sun exposure. The palms are made from synthetic leather with reinforced thumb and pointer finger, while lightweight cotton twill arms have a touch of spandex for extra flexibility.
This is arguably one of the best gardening gifts since these gloves cover the upper wrist and arm area, helping to protect against wild thorns and weeds.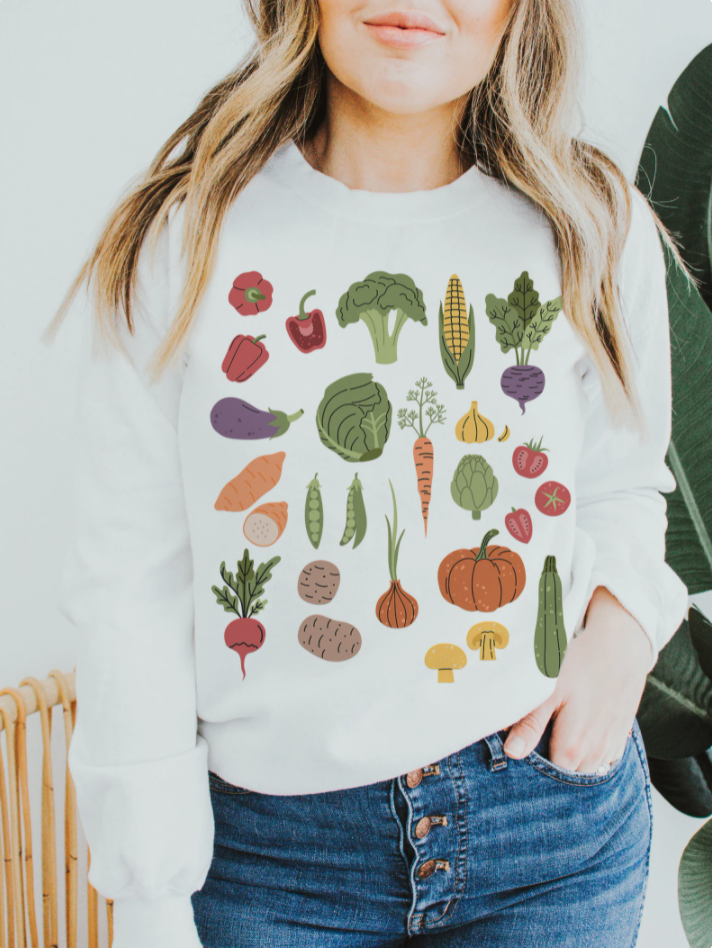 This cute cottage core sweatshirt features a variety of delicious garden vegetables and is an excellent gift for your gardening fanatics. This trendy design will be their new favorite sweatshirt that they'll likely sport year-round.
If you're looking for fun ways to support your friends gardening hobbies out-of-season, especially in wintry climates, this sweatshirt is a sweet and wonderful way to help your gardening friends stay warm and cozy.
Whether this becomes their new gardening shirt, or they wear it in gardening pride, don't miss the chance to give this fun and unique crewneck to a gardening pal!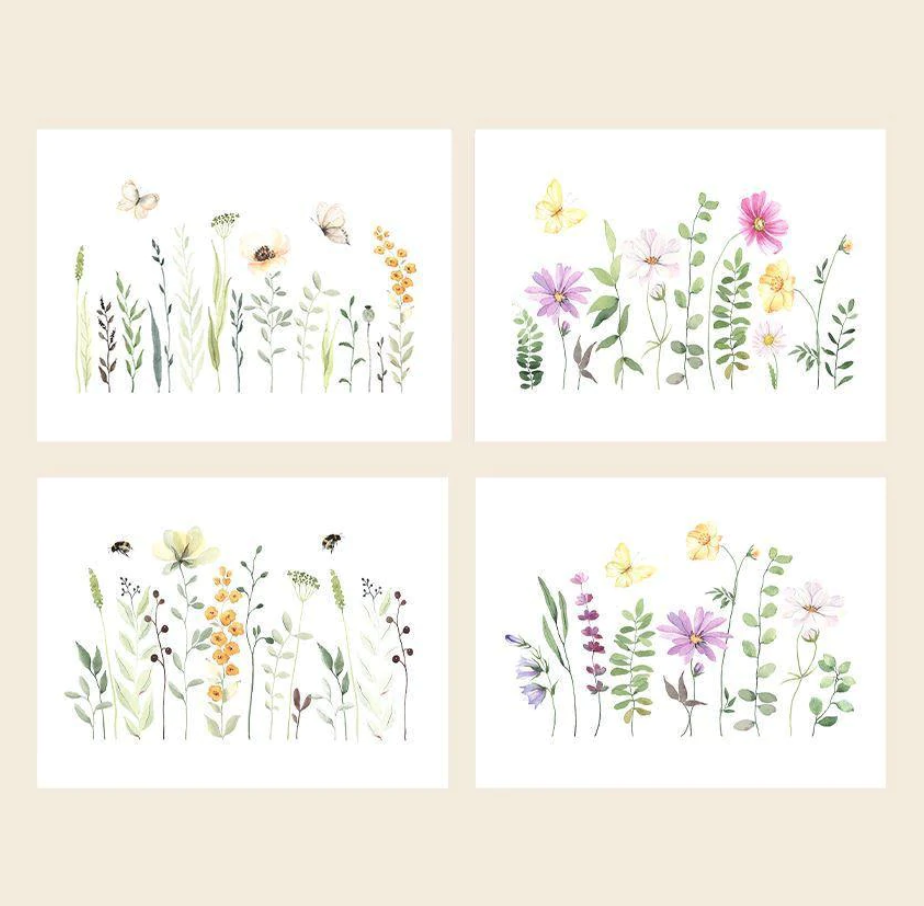 Reach your long-distance friends who may love gardening with these sweet and simplistic cards that they can then plant and grow flowers from.
The Watercolor Gardens Pack is the perfect set of cards for everyday occasions. With this pack, you will get two of all four watercolor designs for a total of 8 cards. Watch your recipients light up when they realize that your meaningful words can grow a garden of wildflowers. Printed to order in order to reduce waste.
Cards contain a non-invasive wildflower seed mix that grows Alyssum, Catchfly, Siberian Wallflower, Black-Eyed Susan, and Baby Blue Eyes, but be sure to double check if you're sending these cards outside your typical environment to ensure you're not spreading invasive plants out of their native areas.
Unique Gardening Gifts Under $100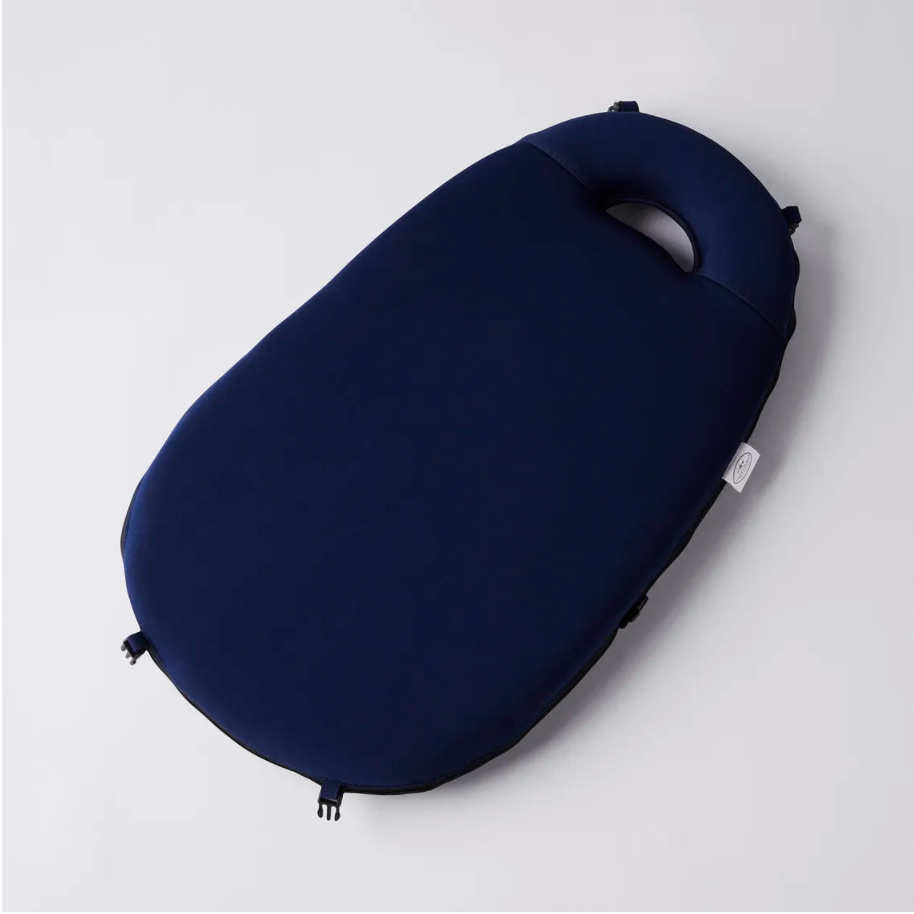 Unless your gardening friends have the privilege of raised garden beds, they'd likely deeply appreciate these super comfortable kneelers as a gift!
The pad has ultra-comfy foam inside, and since it's plenty roomy, you can sit on it or let it pamper your knees. (There's even snaps on the sides that let you connect more than one for more space.) It has a removable cover too, which—how convenient—just so happens to be both washable and quick-drying. The built-in handle makes it especially portable.
Grab this as a unique gift for your friends who love gardening and watch them preserve the lifespan of their knees and increase their time spent gardening tenfold!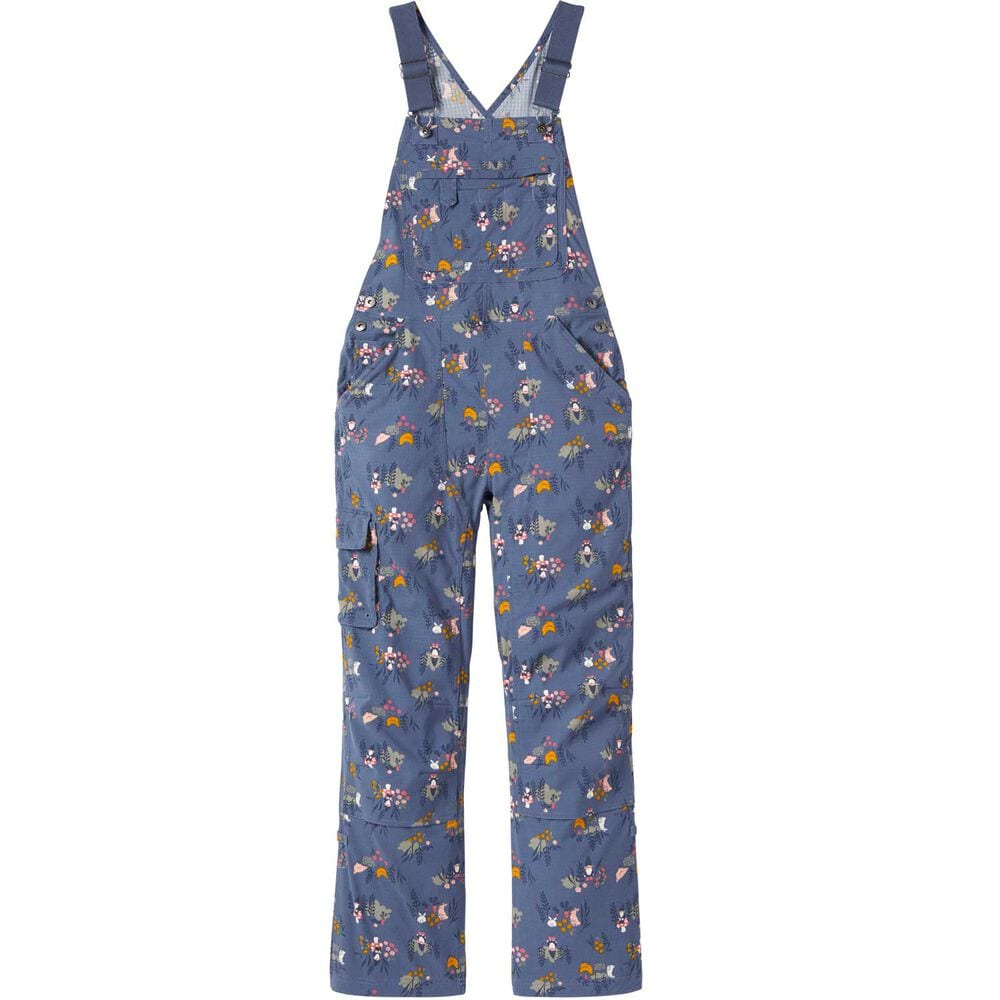 We love these gardening bib overalls as a funky gift for your gardening pals! Having the right tools is an essential part of any gardening hobby, but the aesthetic – having genuine gardening clothes? That's imperative.
These bibs are incredibly tough and lightweight, plus they shed stubborn stains like ground-in grass. The upgraded hardware stays clipped when you lean down to deadhead or reach up to prune. The Double-chapped legs give you twice the durability, and double-layer articulated knees have a bulk-free bonded water barrier to keep you dry when you kneel in damp soil. Best of all, there's a plethora of 12 pockets. You'll dig 'em!
These rad bibs come in multiple designs and colors and go up to a size 2XL with an inseam of 31 inches. These fun and sustainable bibs are sure to impress your gardening friends as a unique and thoughtful gift!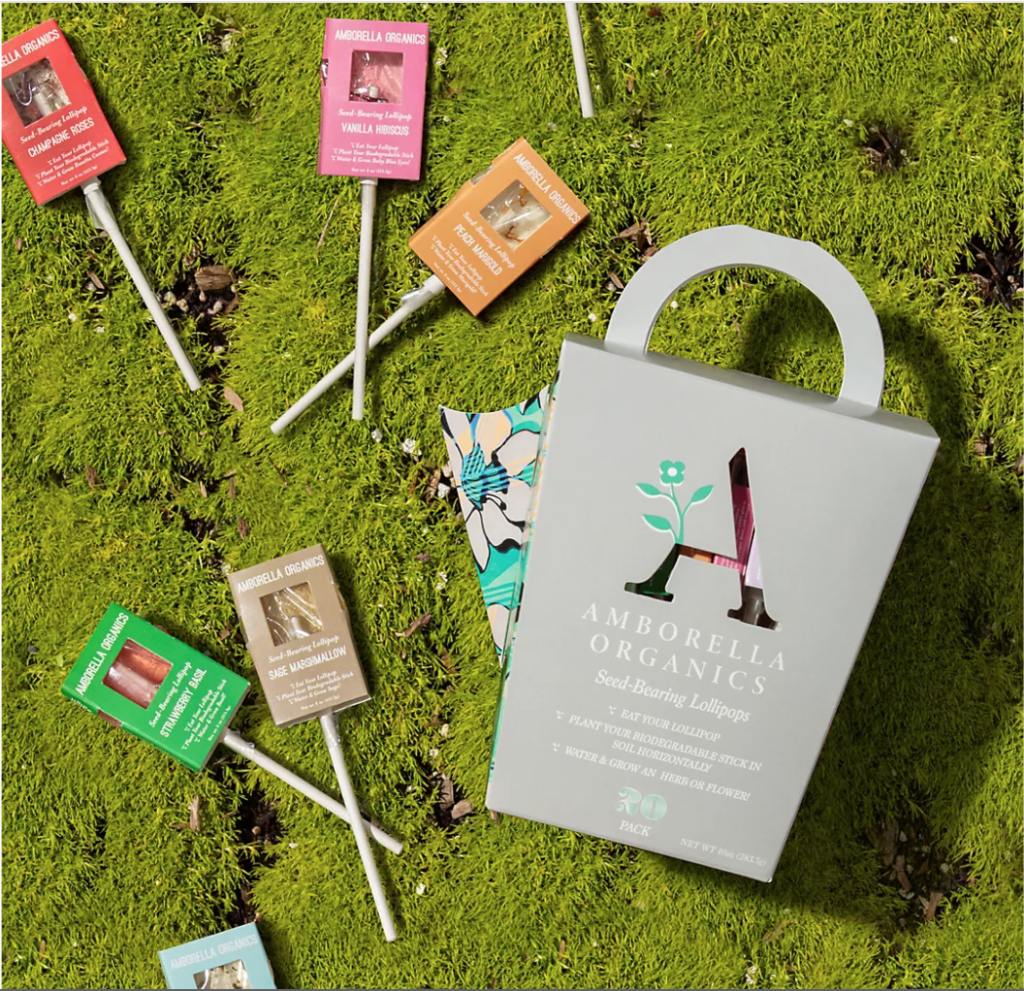 This iconic gardening gift, a sustainable watering can featuring 20 organic seed bearing lollipops, is sure to be the star gift for any gardening pal. With adorable print and aesthetically pleasing design, this lollipop pack can make a beautiful statement piece as well as make a fun gift.
After you eat the lollipop, plant the stick in soil horizontally, and in time grow a herb or flower! Each herb or flower grown is connected to the flavor you devoured. This is a great gift for those friends in urban areas trying to create sustainable habits.
These fun seed pods include delicious lollipop flavors as well as gorgeous flowers. Featuring combos like blood orange flavor which grows elderflower, or green apple flavor which grows chamomile. We love this gift as a party favor or engaging gift for a fun-loving gardening friend!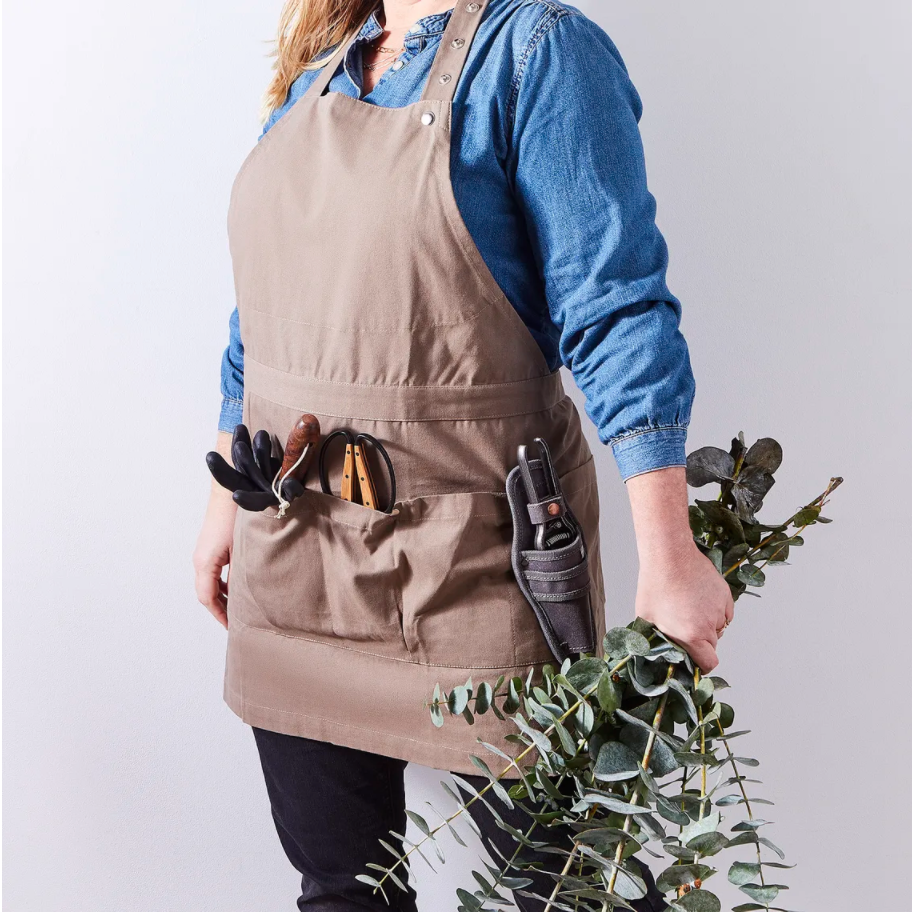 You know how important the right gardening apron is to your friends' gardening habits – which is why we recommend this durable organic workshop apron as the perfect gift for your friends who love to garden.
Sustainable, iconic and beautiful, these workshop aprons are made to last and improve their wearer's gardening experience. With multi-functional pockets, a variety of colors and adjustable straps, they're designed for any body!
These colors are perfect for covering up stains or smears of dirt while you or your friends may be busy getting dirty in the garden. They'll not only live up to your expectations, but live past most cheaply made aprons. They're made to last, and look good while doing it!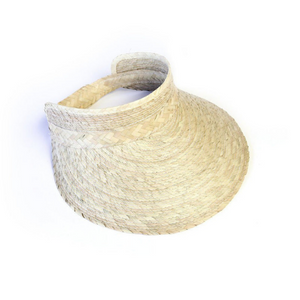 Protection from the sun is an essential ingredient for any gardening hobbyist to consider as they enjoy a lot of time outside. In many cases, sunscreen is often forgotten or doesn't cut it. Help bring your friends out of direct sunlight and keep them comfortable for hours with this excellent visor.
Designed to look fashionable and protect, these visors shade your forehead, face, and upper shoulders from any direct sun. Your hair can be worn up or down and the adjustable band ensures anyonecan wear it comfortably.
This visor is an awesome gift for gardening friends since it can also be worn at the beach, when out biking and beyond–we love a multi-faceted gift!
If you're on plant Instagram, odds are you've seen these trendy and STUNNING plant misters. For that gardening friend, or maybe houseplant enthusiast these pruning shears and luxurious mister are an excellent gift.
Both are sturdy enough to outlast their plastic competitors, and give any planty person a regal look of sustainability as well as efficiency. First, there's the mister: It nurtures plants of all kinds, from water-sensitive to humidity-loving. (Take your pick from full-on brass or brass with glass—either way, it's a real step-up from that ol' spray bottle.)
Then there's the lightweight yet durable shears, with a high-carbon steel blade and needle-nose tip for all your harvesting and pruning needs.
We love this gift for friends who may have a smaller space of plants, like an indoor greenhouse or a raging houseplant family in their smaller apartment. Help them level up watering day with this beautiful mister and gardening shears as the perfect gift.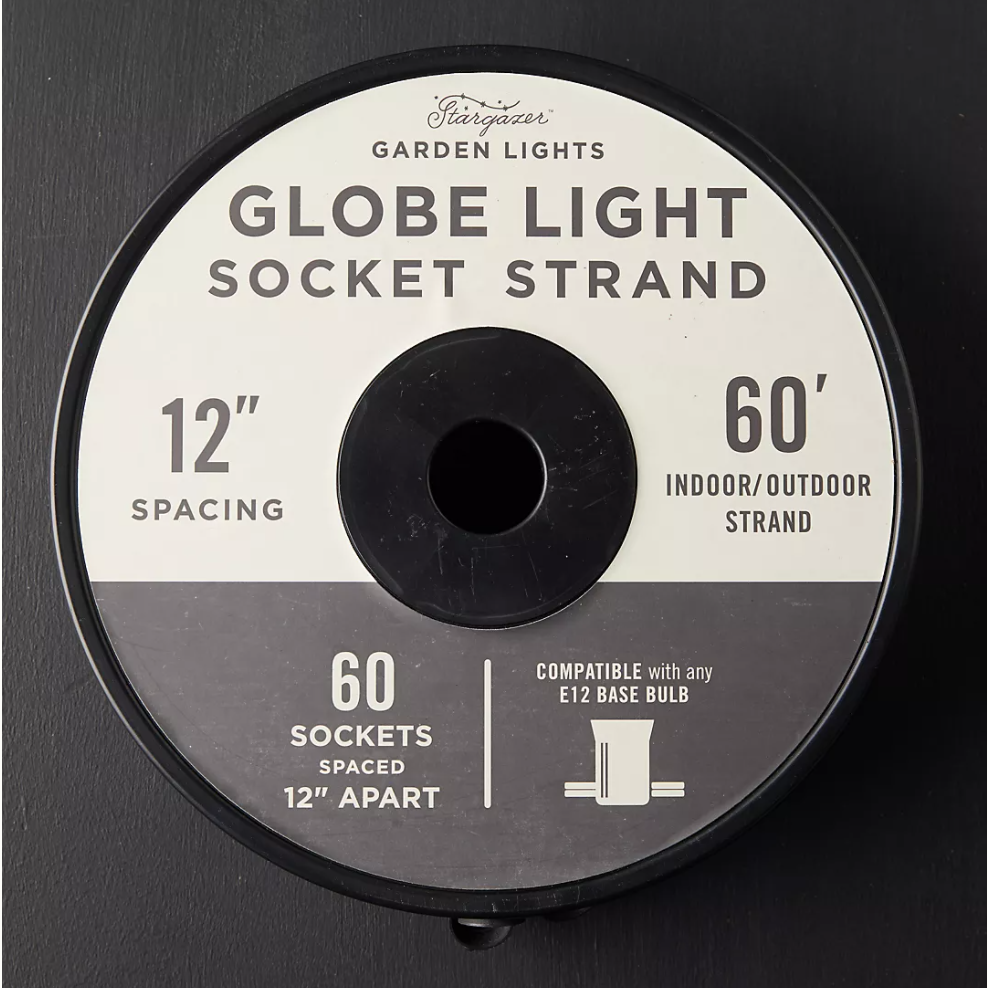 Sure, everyone loves to stargaze in the dark at night, but have you ever enjoyed your garden in the dark? These stargazer garden lights are a unique and inspiring gift for your gardening friends who may want to enjoy their garden in the dreamy hours after the sun has set.
These strands are completely customizable and stretch over 60', meaning there's plenty of room to twist and twine them among trees, plant stands and beyond to create the perfect ambience in a garden.
Each bulb is 12 inches apart, meaning for 60 feet you're covering quite a bit of distance, and providing ample lighting for a chill garden party, or spending some quality time in a gardening space. Use this gift to brighten up your friends' gardening space and invite good vibes!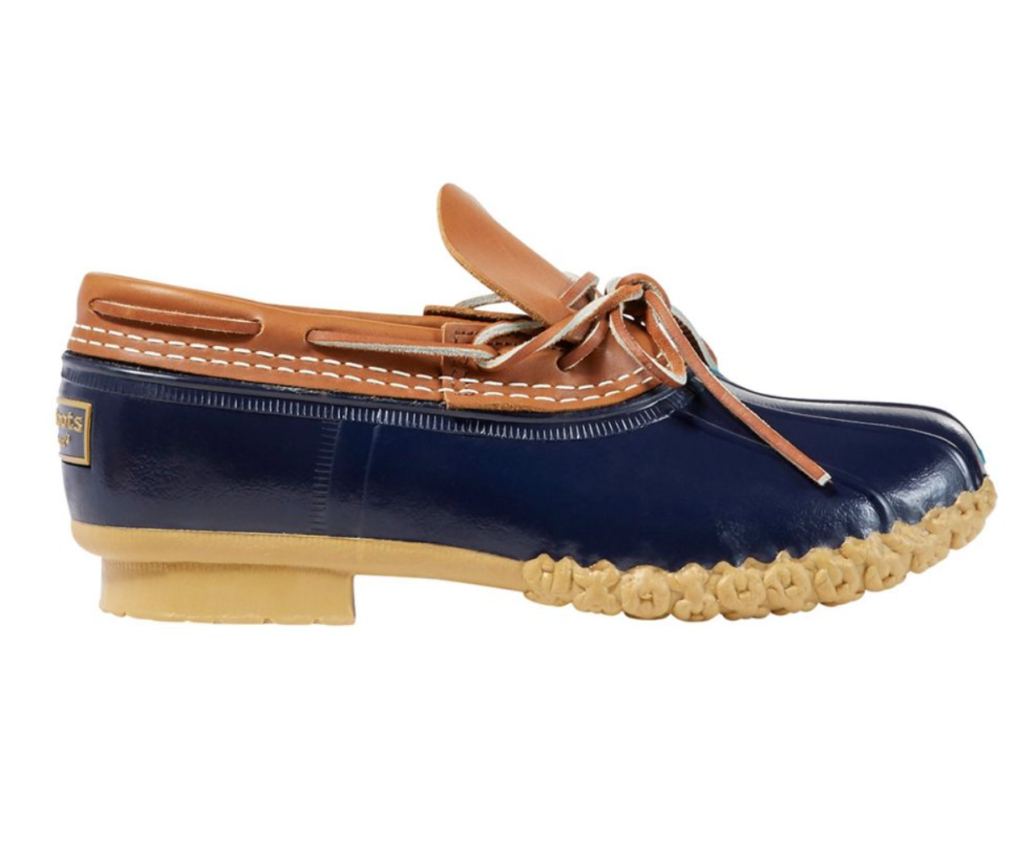 I'm sure many of us are familiar with traditional rain boots that often double as gardening boots. However, these chic Bean boots make an exceptional gift for your trendy gardening friends.
These boots feature premium full-grain leather that sheds snow and rain. They also have a supportive steel shank and rubber chain-tread bottom providing comfort and traction for uncertain terrain or surfaces.
Gift these supportive, stylish, and iconic rubber bean boots to your gardening hobbyist friends and show them they can garden in style!
Luxury Gardening Gifts Over $100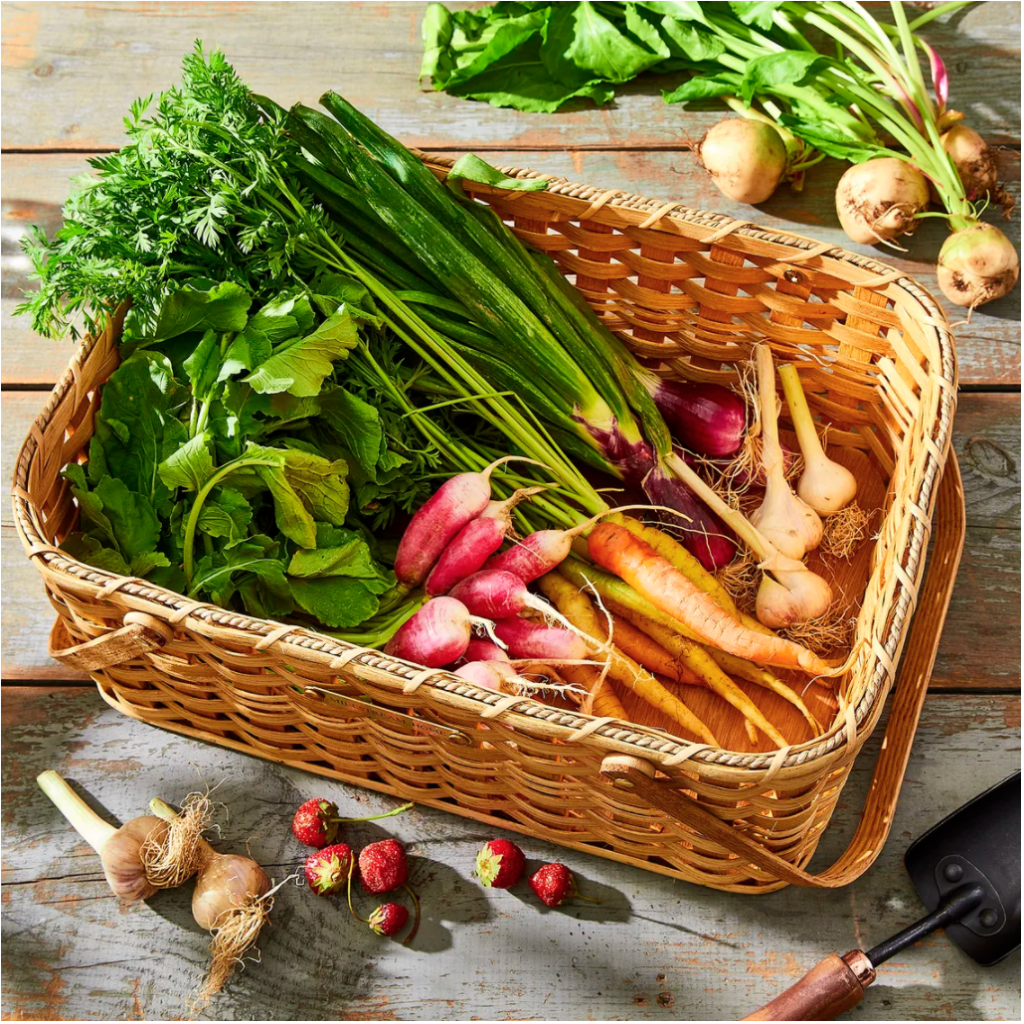 Speaking of gardening in style, this gardening basket makes an amazing fit for your gardening, picnic loving friends who may be in the middle of a hefty harvest! The classic artistic weave–a mix of seagrass rope, wood, willow and reed–is built to stand up against dirty beets, being laden with food and carrying someone's garden goods to be washed indoors. This multipurpose basket is useful for beach trips, packing sandwiches for lunch and of course, all things gardening.
Give the gift of storage to your gardening friends with this classic gardening and picnic basket and watch them fawn over it's ample storage and beautiful design!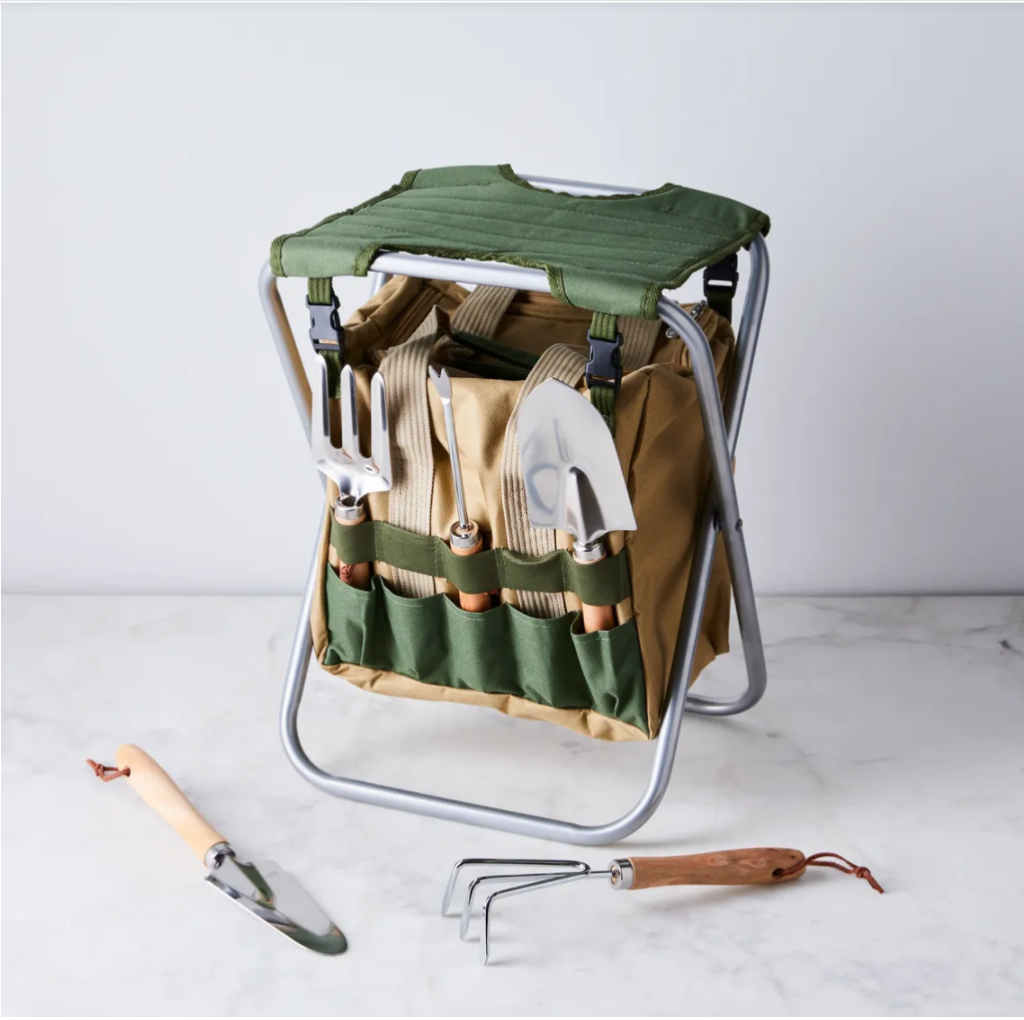 If you're looking for a sure win as a gift for a gardening friend that seems to have it all, why not gift them the swiss army knife of gardening for a dedicated hobbyist. This garden seat, tool kit AND storage not only ensures your gardening friend's knees are preserved throughout the hours of their time spent in the garden, but have easy access to their tools as well.
We know what they say about gardening: good for the soul, but sometimes hard on the back. Much less so though, when perched on a comfy, lightweight, foldable stool. Encourage your friend to take a load off on the sturdy steel frame and durable polyester canvas seat and reach for one of the five wood-handled tools (a weeder, two trowels, a fork and a cultivator/rake) that tuck right into the front of the included storage bag.
Gardeners can store their seeds, phones and snacks in the detachable tote. Pack a poncho, too, for sudden April showers. Give the gift of preparedness and organization for your rad gardening friends, and watch some horticultural magic happen!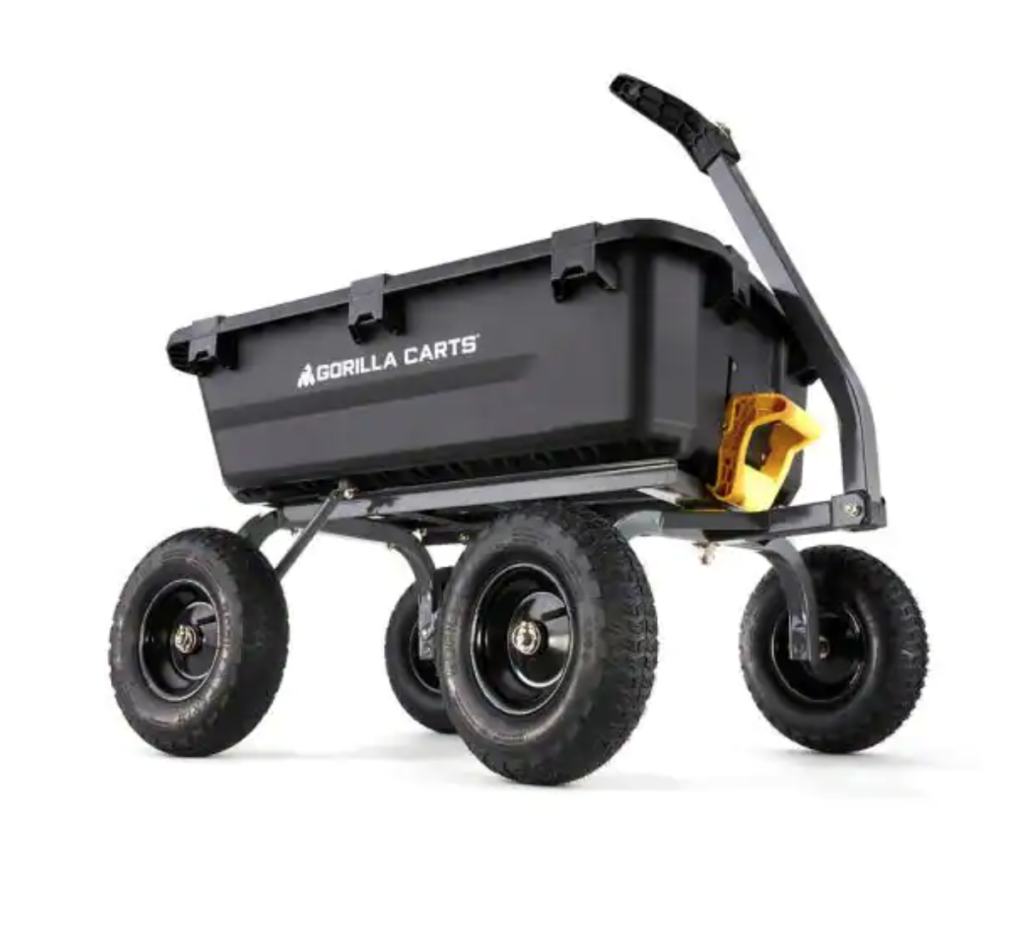 Maybe you're shopping for a garden friend with a bit of a need for something more….durable than a typical suburban garden hobbyist. If that's the case, this tough gorilla cart is the perfect gift for the gardeners truly hauling some dirt on gardening accessories.
The Poly Dump Cart is ready for a day of hauling dirt or taking on those not so small weekend projects. Gorilla Carts knows what is important to you when doing yard work. The newly-designed Poly Dump Cart is filled with features such as innovative updated frame design with a wider stance, zero-turn steering and an all-new full dump design.
The patented full dump function makes it easy to unload all contents with the roll-over design. With a 1,200 lbs. hauling capacity and large 13 in. pneumatic tires, this cart is always ready to tackle the project of the day. Encourage your friend's more adventurous gardening habits with this "seize the day" cart as a gift.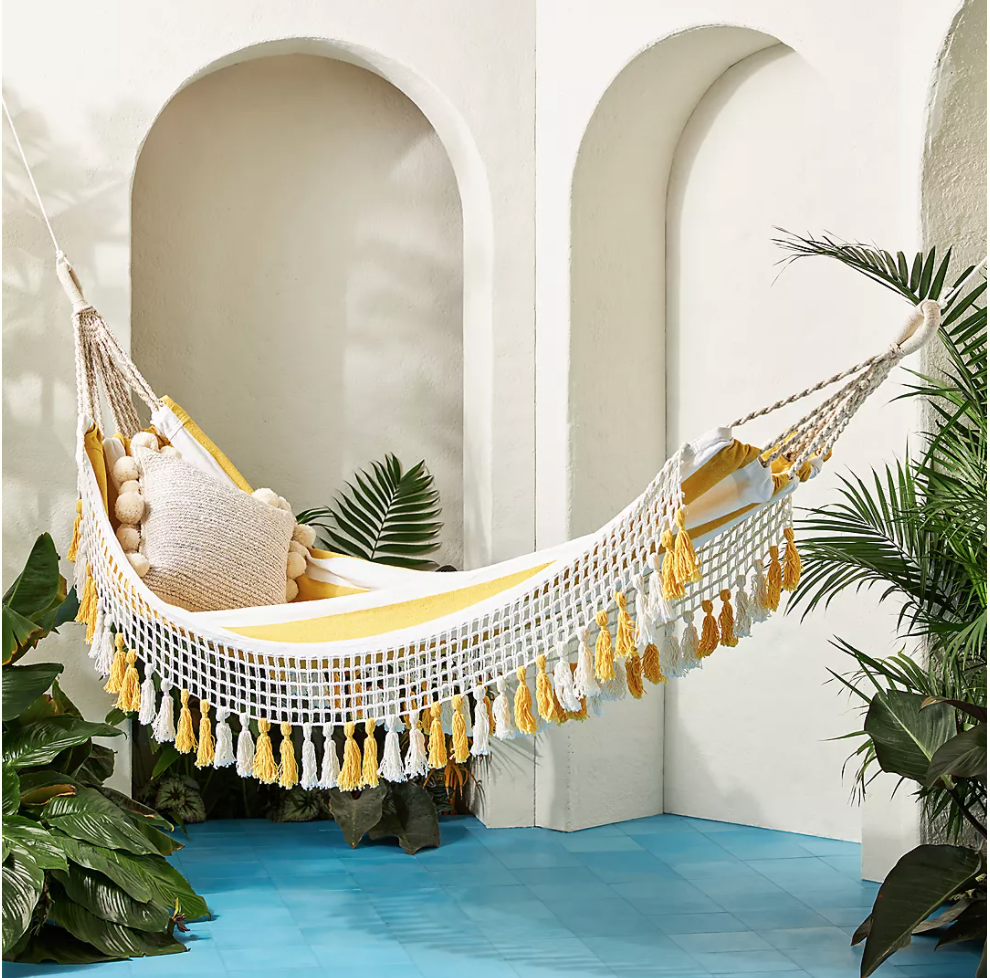 Like every good gardener, odds are your friends may need some encouragement to spend time out-of-doors just relaxing–not working! Help them take a hint by gifting these comfortable and luxurious hammocks, designed to ensure they can rest up and enjoy the outdoors.
Whether stargazing or sunbathing, this fringed hammock will be your favorite spot in your backyard–just add a comfy pillow. It's made to hold up in the weather with weather resistant materials with a high performance finish. It has a soft and stunning crocheted fringed trim to inspire vacation vibes.
Gift this hammock for your besties with an indoor jungle or for a gardening friend who may need to spend more time resting in their beautiful garden. This hammock is the perfect gift for any gardening pal!
---
This post was all about gardening gifts for the green thumb in your life.
Other posts you may like: