This post may contain affiliate links, which means that I may receive a commission if you make a purchase using these links.
Are you looking for gifts for yoga lovers, but aren't quite sure where to go? Well my friend, you're in the right spot!
Today on my blog, I'm sharing 11 gifts for yoga lovers, focusing on eco-friendly and sustainable yoga gifts. Yoga has gotten a lot more popular in the last few years as folks focus on de-stressing and being more mindful, and I'm excited to share these gift ideas with you!
This blog post is all about gifts for yoga lovers.
Hello, I'm Leslie
My name is Leslie, and I'm the founder of PunkMed! On my blog, I and my team share my info, experiences, and recommendations in the area of sustainability, urban homesteading, and outdoor living. Our goal is to make it less overwhelming for you to live a fun and sustainable life!
Let's get into it!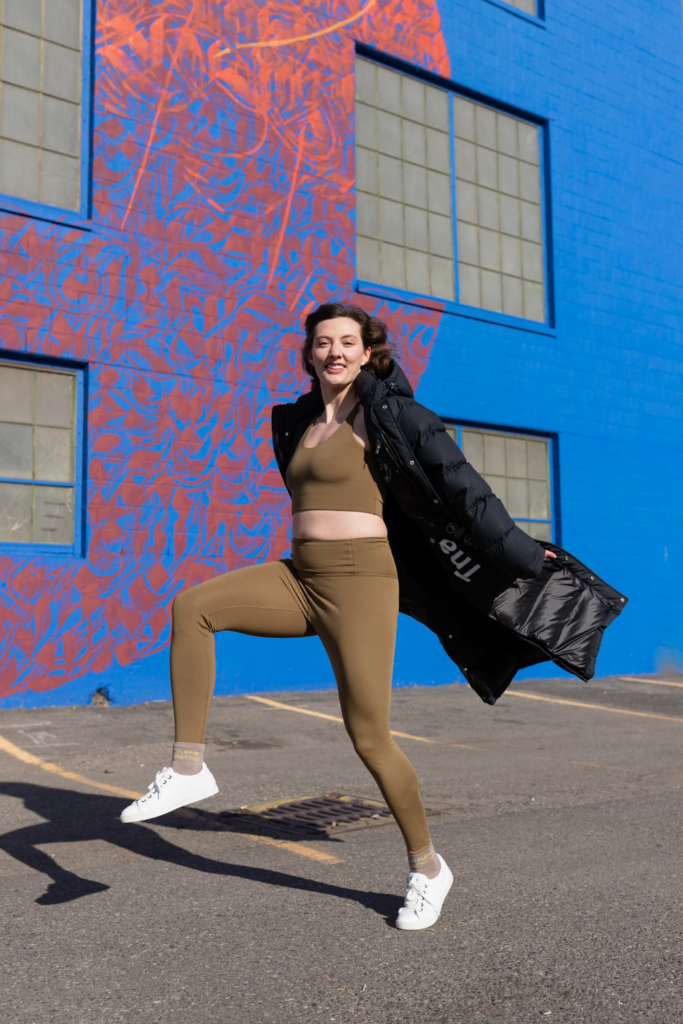 Gifts for Yoga Lovers
Below, I've shared a number of gifts for yoga lovers. In my guide, I've made sure to include information on what kind of person would appreciate that gift. If a gift doesn't sound like a fit for your recipient–no worries! Just scroll to the next one!
For more gift ideas for the people in your life, be sure to join my email list here.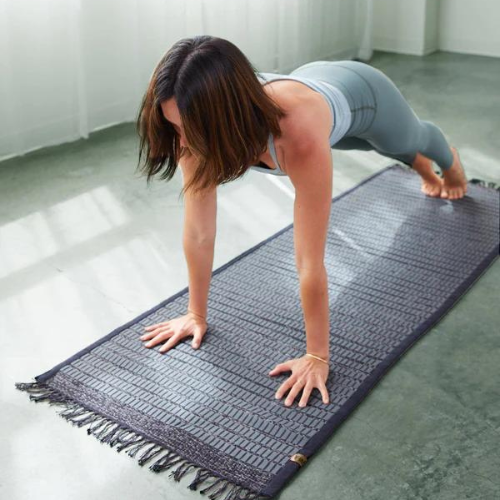 First up on my guide to gifts for yoga lovers is this Hemp Ritual Rug from Ma Wovens. This rug doubles as a yoga mat, and is available in four colors. It's made from sustainably sourced organic hemp and is naturally antimicrobial!
This is a great gift for a yoga lover who lives in an apartment or doesn't have a lot of room for their yoga practice. This rug can be left out during the day and still look classy, making it easy for your yoga lover to do yoga on their lunch break while working from home!
Get this gift for yoga lovers here!
#2 Gifts for Yoga Lovers – Yoga Outfit from Girlfriend Collective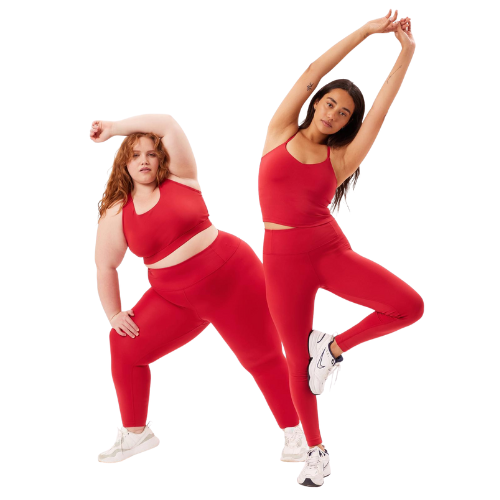 Some types of yoga are more relaxed and slow, while other kinds of yoga involve a lot of sweating! Hot yoga is no joke, people!
If your yoga lover is also a trendy fashionista, then you'll want to give them a gift card to Girlfriend Collective or snag a yoga outfit in their favorite color. Girlfriend Collective is available in sizes XXS – 6X, and I'm such a fan of this sustainable and ethical brand!
Snag this gift for yoga lovers here!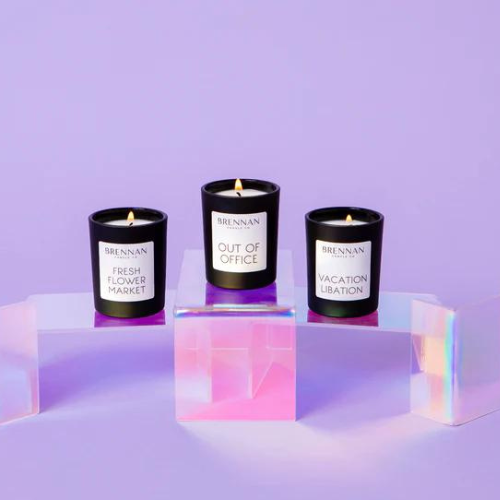 Some yoga lovers light a candle at the beginning of their practice, carefully selecting the scent based on what kind of work they are doing that day.
I'm a huge fan of Brennan Candle Co, a woman-owned candle company that makes all of their products in Denver, CO. The brand is paraffin-free and carries a number of beautiful scents. If you're not sure what scent your yoga lover will appreciate most, I would go with their signature sample pack. (My favorite scent is Siren's Song!)
Shop this gift for yoga lovers here!
Taking time to connect with yourself is such an important part of modern life, and many a yoga lover does this by incorporating meditation into their yoga practice.
Problem is, it's kind of hard to clear your mind when your tailbone is on a hard surface! For this reason, a meditation floor cushion can make a great gift for a yoga lover. This cushion can hang out in a corner or serve as an accent pillow when it's not being used, making it both multi-functional and gorgeous!
Get this gift for a yoga lover here!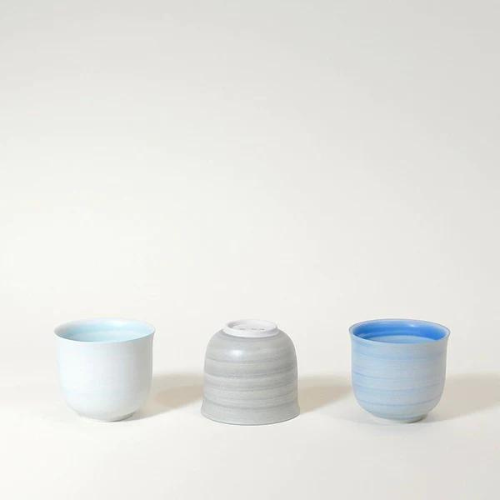 Not all yoga lovers are tea drinkers, but I know the yoga lovers in my life adore their specific blend of tea! Some yoga practitioners use tea as part of their yoga practice, brewing a cup before or after their daily yoga routine.
A great gift for these yoga lovers is this porcelain tea cup set from Middle Kingdom. These come in three shades of blue, and they are handcrafted in Jingdezhen, China.
I added these cups to this list specifically because of their shape. These are the kind of tea cups you wrap your hand around, expanding the experience of drinking tea perfect for those who are doing the work to be more mindful each day.
See more details on this gift for a yoga lover here!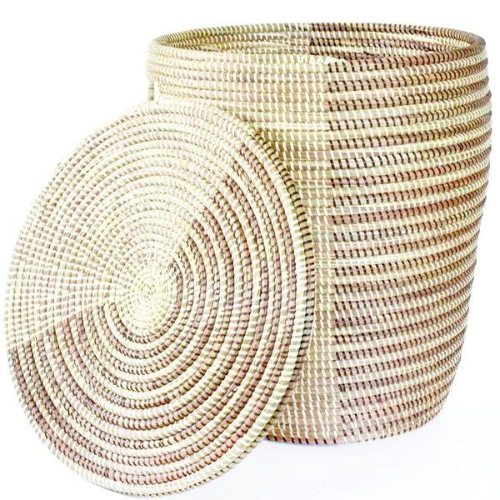 A yoga practice can come with a good amount of stuff, from yoga blocks, yoga mats and other accouterments! If your yoga lover is tired of their yoga items getting misplaced then an ethically made basket with a lid is a great gift!
This storage basket from Cocoa + Cream is handcrafted by women in Senegal, and the purchase of this product helps those women earn a dependable living.
(Now, I would be thoughtful when giving this gift to your yoga lover! If they are often embarrassed about being disorganized or otherwise self-conscious, this thoughtful gift may be taken as a form of criticism about their organization skills.)
Shop this gift for a yoga lover here!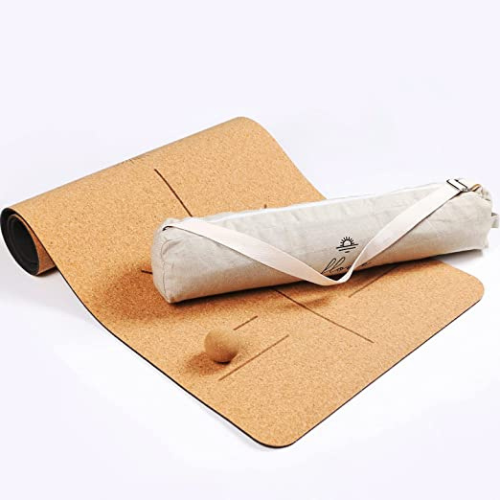 Many yoga lovers don't realize this, but a good number of the yoga mats on the market are made with toxic materials that aren't good for your health. I did a good amount of research, and I was excited to find eco-friendly yoga mats from Floele!
From Floele: "Our Floele rubber yoga mat is made of high-quality, environment-friendly rubber & cork. These materials are skin-friendly, non-toxic, odorless & extremely comfortable"
Get all of the details on this gift for yoga lovers here!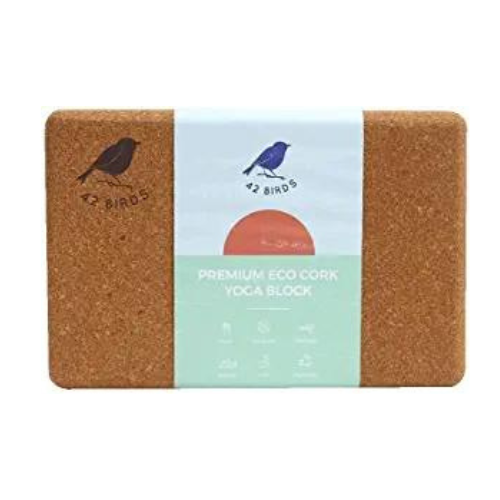 Yoga blocks are great for yoga lovers of all experience levels, and they are especially handy for beginners!
Like yoga mats, many yoga blocks are made of materials that are not good for a yoga lover or the planet! Luckily, 42 Birds is here to save the day!
42 Birds makes a yoga block out of 100% recycled cork, helping your yoga lover reduce their impact on the environment! In addition to making eco-friendly yoga gifts, 42 Birds also donates a portion of their profits to support wildlife conservation.
Get this gift for your yoga lover here!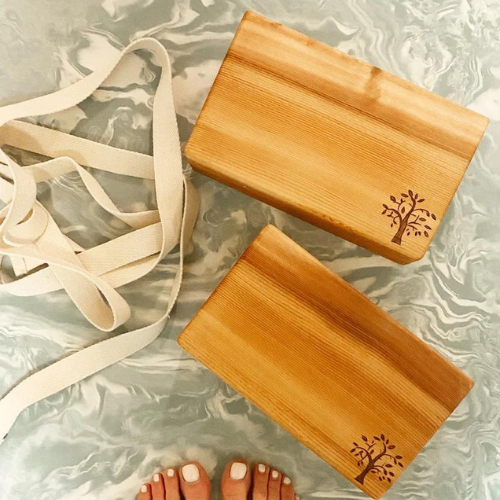 Sometimes a yoga lover may want a more firm yoga block, specifically one made out of wood! This sustainable and natural wood block from The Sankalpa Project is gorgeous, and it can also be customized with a mantra or name of the recipient!
Snag this gift for your yoga lover here!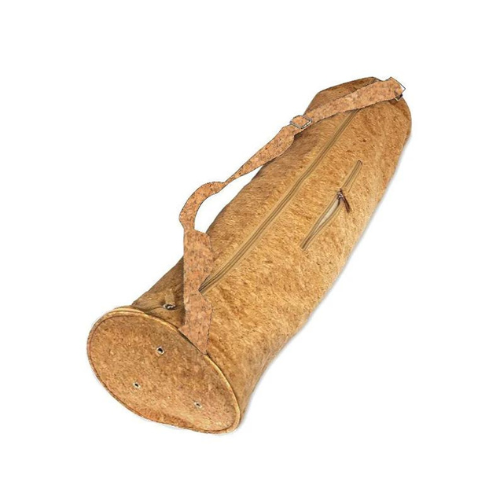 Honestly, I wouldn't have even thought of searching for an ethically made yoga mat bag, but luckily I stumbled across Pureful Yoga Cork doing research for this gift guide! Cork is a popular material for those who care about sustainability, and if used correctly in the manufacturing process, 100% biodegradable.
This yoga bag is a great gift for a yoga lover who often takes class at a yoga studio! The strap makes it easy to transport!
Shop this gift for your yoga lover here!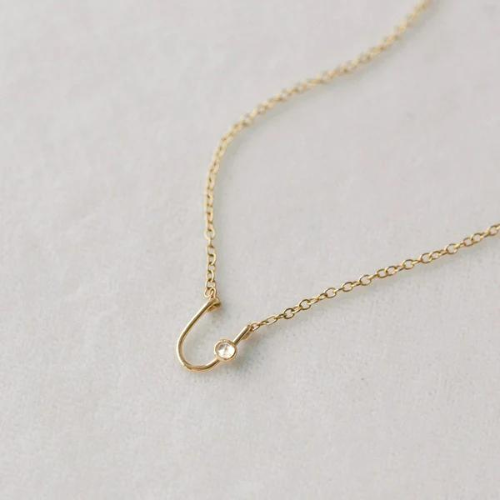 Finishing up our list, I wanted to share a creative gift idea for yoga lovers – ethically made jewelry! Long necklaces and rings can get in the way of a yoga practice, but a simple necklace that evokes balance like this one from Sara Patino Jewelry is the perfect gift for a yoga lover!
See more details on this gift for your yoga lover here!
---
This blog post was all about gifts for yoga lovers.
Read these gift guides next:
Looking for more helpful eco-friendly gifts? Below, I've shared a number of other gift guides I've wrote for my readers who care deeply about sustainability:
Join Me on Pinterest
Pinterest is a great platform for planning gifts and travel! Join me on Pinterest here, to get all of my gift guides and sustainable travel tips.