This post may contain affiliate links, which means that I may receive a commission if you make a purchase using these links.
Looking for plant-based gift ideas? These vegan gifts are sure to put a smile on the face of the animal lover in your life.
Shopping for a vegan can be so intimidating. (I know, I was one!)
What if you inadvertently buy something with an animal product in it? What even is an animal product? (Cue frantic Googling and vegan discourse rabbit holes about whether honey is considered vegan.)
It can all be very stressful.
Well, worry no more because we've got you covered with this comprehensive list of the best vegan gifts for the animal lover in your life.
This post is all about vegan gifts.
Table of Contents – Best Vegan Gifts
Vegan Gifts Under $25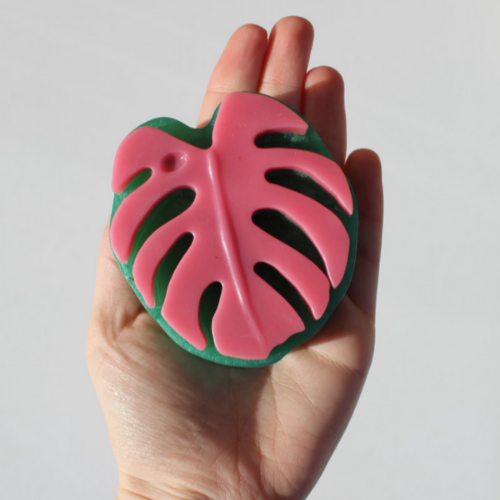 This adorable handmade soap makes a beautiful vegan gift for the animal lover in your life!
Add some summer vibes to your bathroom with this adorable palm-sized Monstera Soap, which is made with glycerine and scented with a bright and green mix of lemon, bergamot, winterberry, flowering succulent, violet, white musk, and vetiver.
Gift this soap as a housewarming present, fun plant-based alternative for someone newly vegan, or simply brighten up a room with a fun and summery handmade vegan soap.
If your vegan best friend loves radical stickers, these vegan magnets will make the best gift for vegans.
Choose from an assortment of groovy fonts, bright colors, and pop culture references with these cheeky vegan magnets. Since magnets work on more than just a fridge, this could be an excellent gift for a vegan friend at school or at work to show off their vegan pride with one of these awesome magnets.
Decorate your filing cabinet, fridge, whiteboard, door, laptop, and more with these awesome vegan gifts.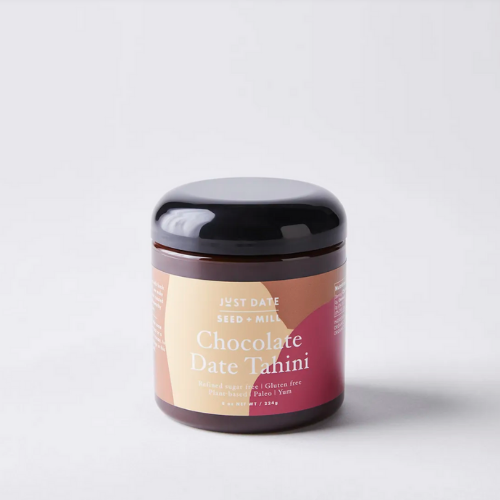 Are you stuck on the best gift for your vegan friend? Try this vegan Tahini-based chocolate date spread.
It's like your favorite chocolate-hazelnut spread, only even more delightful. It gets its fudgy flavor from whole-food ingredients—organic Medjool date syrup, sesame seeds, cacao powder, and a pinch of sea salt. This spread pairs right up with all sorts of goodness (hot cocoa, yogurt, oats, toast…even baked into cookies).
This tahini spread is an excellent plant-based gift for vegans and allows them to swap out to a healthier, more sustainable alternative effortlessly.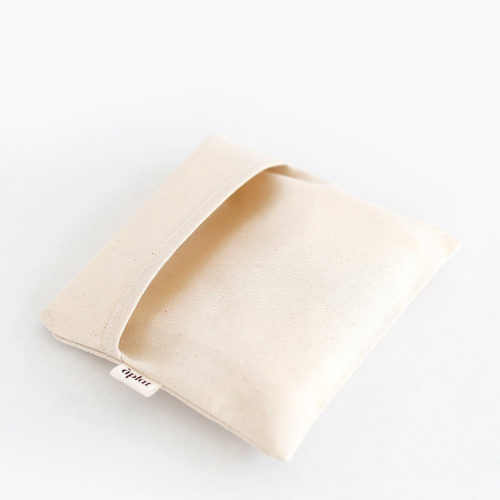 Go above and beyond for your vegan friend with these zero waste sandwich bags; they make a fantastic vegan gift idea for anyone in your life who may be packing a lunch for work each day.
Aplat reusable pouches are a handy alternative to plastic sandwich bags. They are the best solution for keeping sandwiches, crackers, nuts, small fruits, vegetables, grains, garlic, herbs, and other small fresh produce.
This vegan gift is easy to care for, machine wash on hot or cold, and then machine or air dry. Your friends can use this vegan gift every day to pack a snack, lunch, or more as they're out and about.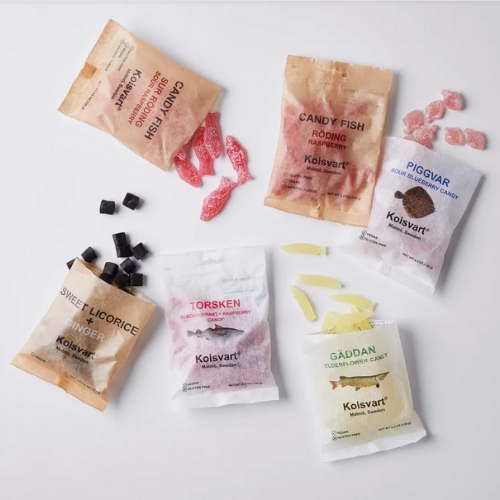 These vegan candies make the best gift for vegans since finding delicious candy alternatives can be a considerable challenge for vegans.
These Swedish confections happen to be vegan and gluten-free, too. Shaped just like a cod from its Scandinavian namesake, each mouthwatering morsel isn't just good for a sweet tooth, and it's also good for the planet. Kolsvart donates part of its proceeds to locally promote healthy waters and fish stocks.
These vegan candies come in various flavors like blackberry, licorice, elderflower, and blueberry. Swap these out for a snack at the movies, on the go, or have them on hand for when your vegan friends come over to hang out!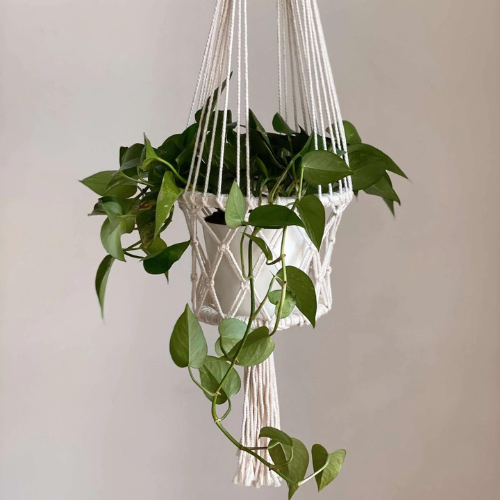 If your vegan friend is especially fond of plants, this vegan plant hanging basket makes the best plant-based gift.
This piece looks great in any room and can be used indoors or outdoors. Whether hanging on the front porch, bedroom, living room, nursery, or kitchen, these baskets add a fresh and boho vibe.
We love this vegan gift idea since plant hangers are reusable, can handle various plant types, and can even be used to hold unique planters, jewelry, or other items your vegan friends may wish to display in a fun and unique way around their home.
No vegan is complete without their cookbook, which is why this vegan gift idea is one of the best for the newly minted vegan friend in your life! In addition, many vegans can attest to using the Minimalist Baker's website on the fly when Googling effective plant-based alternatives for their recipes.
Dana Shultz founded the Minimalist Baker blog in 2012 to share her passion for simple cooking and quickly gained a devoted worldwide following. Now, in this long-awaited debut cookbook, Dana shares 101 vibrant, simple recipes that are entirely plant-based, mostly gluten-free, and 100% delicious.
Packed with gorgeous photography, this practical but inspiring cookbook includes simple recipes and easy-to-follow instructions. It allows vegans to gain skills in the kitchen to help them to recreate their favorite non-vegan dishes in a healthier, plant-based style.
A personal bag dedicated to creating sustainable milk alternatives is what makes this the best gift for vegans.
Plenty of vegans have attempted to craft nut-based milk, and these bags are the perfect solution to making large or small batches of nut milk, juices, etc. They are made strong for daily use at home or in restaurants.
No juicer? All you need is a blender & this bag to make nut milk, veggie, or fruit juices. This vegan gift outlasts farmed fiber bags and won't grow bacteria and mold.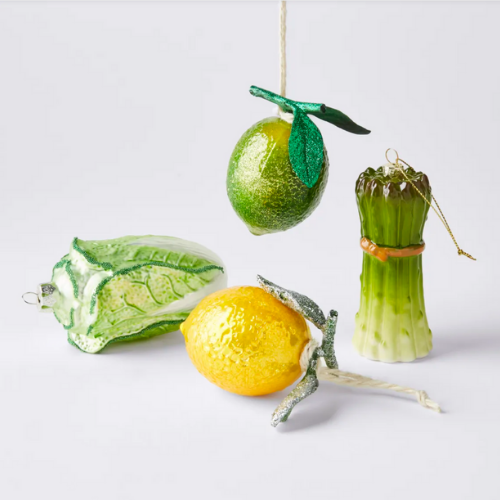 If you know or love a vegan, you know how even the smallest gifts can have significant meanings. That's why we love these fruit and vegetable vegan ornaments as a unique gift for vegans.
There are fruits and vegetables of all kinds here, all inspired by summer produce hauls. With bright colors, rich greens, and earth tones, these ornaments can be used to decorate a home year-round or create a vegan-themed sustainable holiday tree.
These vegan ornament gifts are made with glass and should be handled very carefully since they are delicate. However, if your vegan best friend has a few cats at home, these may be an excellent gift to keep out of reach!
Plant-Based Gifts Under $50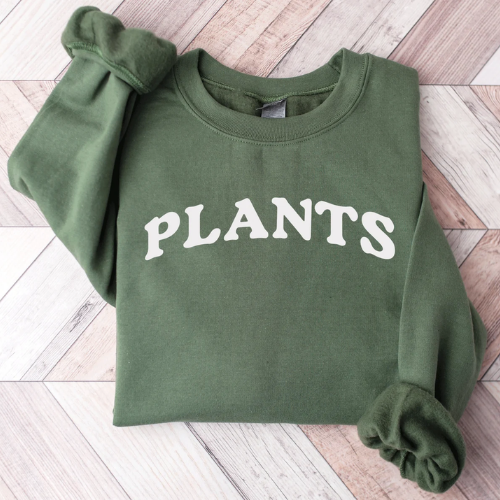 If you're feeling a bit overwhelmed at where to start researching vegan gifts for your vegan friend, start simple with this soft and gorgeous crewneck sweatshirt.
This is the perfect sweatshirt for lounging around the house for making a run to the local co-op. It can be dressed down, perfect for cozy nights in bed, or dressed up with jeans for running errands around town.
This crewneck vegan sweatshirt has a few color options, comes in unisex sizing, and features an adorable font with the word "plants" right along the chest. We love this gift for vegans because it's simple, understated, and goes with any wardrobe style.
"Wait, Dr. Bronner's makes chocolate? I thought they were just a soap company," you seeing this post, probably. This vegan chocolate makes a fantastic gift for vegans because the variety of flavors is sure to meet the needs of even the pickiest vegans.
Each vegan chocolate bar sports delicious dark chocolate yielding a rich, nutty, pure cocoa flavor, complex notes of dried fruit, and sweet caramel. Purchasing these vegan chocolate bars as a gift also supports fertile soil, biodiversity, and thriving farm communities.
This variety pack of vegan chocolate bars makes an excellent gift for new vegans, seasoned vegans, or someone looking for sustainable alternatives to traditional candy and chocolate snacks.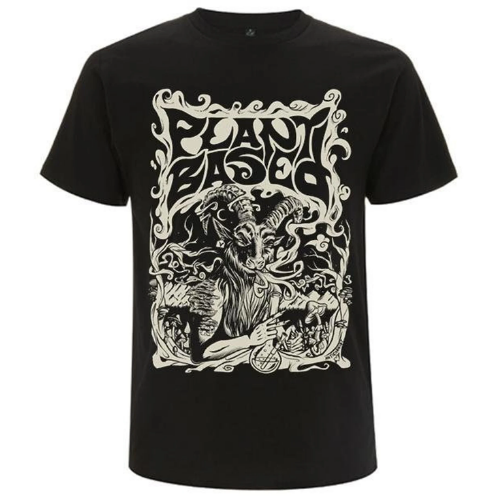 Not all vegans follow the same aesthetic when it comes to fashion. That's why we love this punk vegan plant-based gift, for all the death metal and emo kids who love animals and believe in a more sustainable future.
This super-soft vegan t-shirt is the best gift for vegans because it's ethically made, screen-printed with vegan inks, and made from 100% combed organic cotton. Proudly part of the Fair Wear foundation and made without supporting sweatshops.
But wait, there's more! Even if your friend isn't vegan, this t-shirt has a low carbon footprint and is delivered in biodegradable packaging. This gift takes plant-based to a whole new level and makes an excellent gift for any sustainably-minded friends.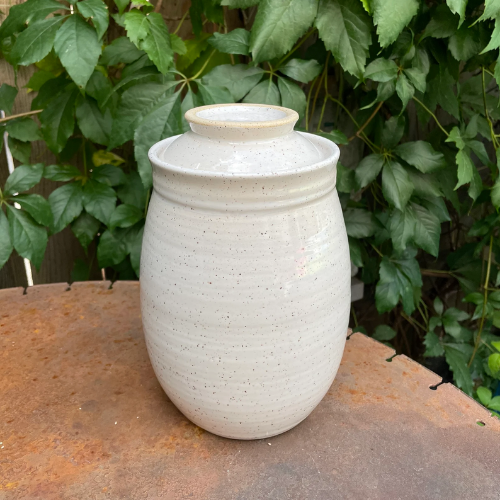 This handcrafted porcelain compost jar makes a great vegan Christmas gift for any plant-based friends in your life.
How do compost jars work? First, you put your food scraps in it as you're chopping veggies for dinner, etc. Then, when it is full, simply dump the content in your composter or compost pile. Ceramic jars are odorless after washing, so you can even put it in your freezer.
The outside of the pot is unglazed for a look of an old apothecary jar, but the interior is perfectly glazed, so it will be easy to clean and will be utterly odorless after being washed. Why is this the best gift for vegans? It's also dishwasher safe!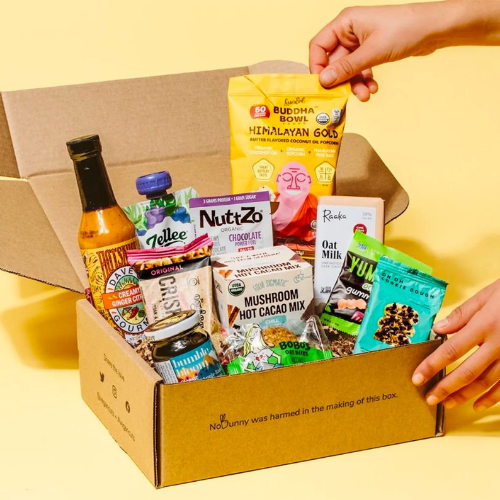 Snacking as a vegan can be a considerable challenge. Finding sustainable, delicious alternatives isn't as easy as one may think! That's why we recommend this snack box as the go-to vegan food gift.
This vegan snack box is the perfect way to discover the best in vegan snacks, whether you're shopping for a vegan friend or wanting to explore sustainable snacks yourself. These delicious, better-for-you snacks have been carefully selected to surprise and delight even the pickiest of taste buds.
If you're Googling "vegan care packages," order this snack box as a yummy surprise for a vegan friend who just moved, may be away at school, or is feeling overwhelmed with work.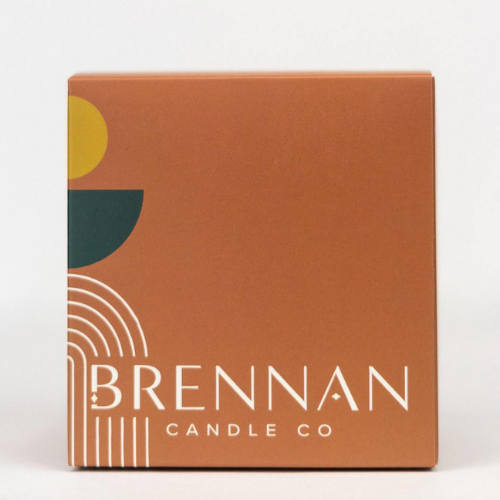 Vegan candles are one of the best gifts for vegans since they're often safer to burn in homes with pets, provide a wonderful ambiance while working around the house, and are thoughtfully crafted.
Brennan Candle Co. is a hand-poured candle company; their clean-burning products are made with 100% soy wax and are vegan and cruelty-free. They specialize in unique scent blends and a clean, minimalist design that will fit in any home.
The signature collection features scents that are perfect year-round, and limited edition collections bring the beauty of each season into your space. These candles are excellent vegan gifts because they're cruelty-free, phthalate-free, and hand-poured at a woman-owned company. Enjoy supporting a rad business when you gift these candles to your vegan friend.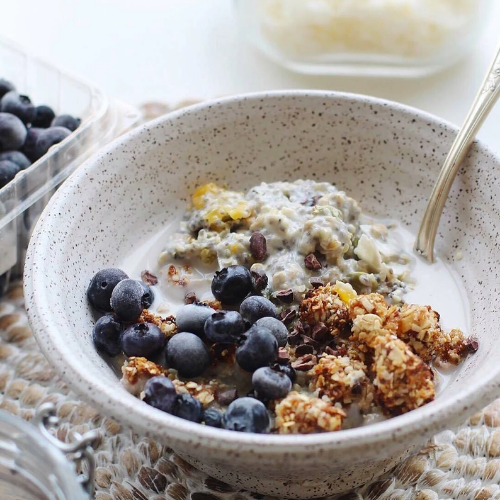 This handcrafted bowl is a unique plant-based gift for vegan friends. Having such a special piece for everyday use is sure to bring a smile to any plant-based friend's face!
The bowl was thrown on the potter's wheel, is 6.5″ wide and 2.5″ tall, and holds roughly 16 ounces. It is made of stoneware and fully functional – both dishwasher and microwave safe.
This bowl can be used for vegan soups, broths cereal, oatmeal, and beyond. Use it every day or reserve it for special occasions; this handmade bowl makes a fantastic gift for vegans.
Finding vegan alternatives to Korean cooking can be a challenge for some. That's why we love this Korean Vegan cookbook as a gift for vegans.
Joanne Lee Molinaro has captivated millions of fans with her powerfully moving personal tales of love, family, and food. But, as Joanne reveals, she's often asked, "How can you be vegan and Korean?" Korean cooking is, after all, synonymous with fish sauce and barbecue.
And although grilled meat is indeed prevalent in some Korean food, the ingredients that filled out bapsangs on Joanne's table growing up—doenjang (fermented soybean paste), gochujang (chili sauce), dashima (seaweed), and more—are entirely plant-based, unbelievably flavorful, and Korean.
We love this cookbook for the new vegan or for the experienced vegan who may be looking for new recipes to try. Give this cookbook as a Christmas or birthday gift for the vegan friend in your life.
Best Gifts for Vegans Under $100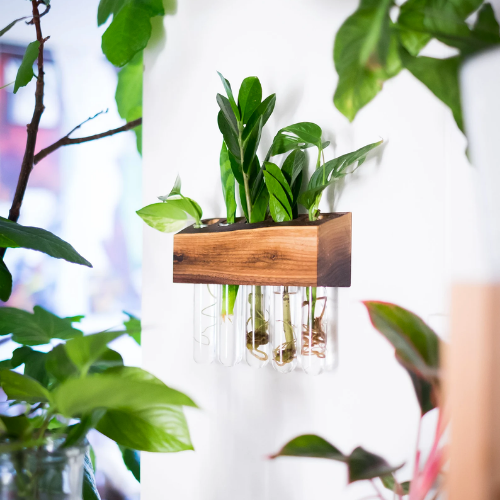 If your vegan friend is a plant-lover, we recommend this as one of the best vegan gifts! Every plant-parent needs a propagation station, and this live edge test tube style doubles as beautiful home decor while propagating new cuttings.
You can propagate up to five plants in this handmade live edge walnut propagation station. Each piece is sanded by hand to highlight the wood's natural edge, making each piece unique in shape and grain yet consistent in width.
Each hole is countersunk, so each tube sits at the same height. Finally, they are finished with homemade beeswax and mineral oil brew (beware: some may consider beeswax to not to be vegan). This propagation block is a beautiful vegan Christmas gift for vegans!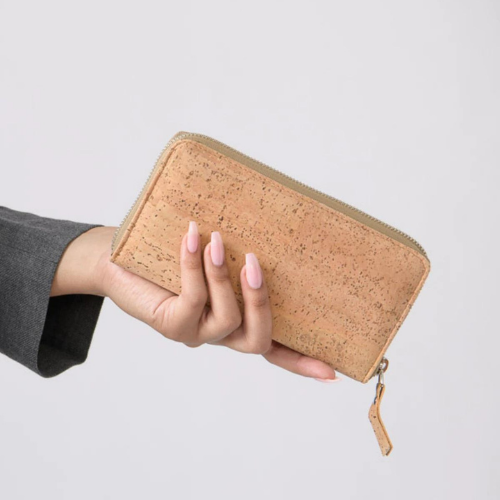 We've heard of vegan purses, but have you tried a vegan wallet yet? This vegan wallet is an iconic vegan luxury gift for vegans and people committed to sustainability.
The Just Enough Cork Wallet has a spot for all daily essentials including 12 card slots, two flat inside pockets, a coin pouch, and a large compartment for everything else. The size allows one to carry it in a handbag or grab it alone for a quick trip out.
Cork is a PETA-approved vegan, hypoallergenic, antimicrobial, waterproof, and durable material, making it easy to keep clean and protect valuables for years of use. This cork wallet is an exceptional vegan luxury gift because it's made to last!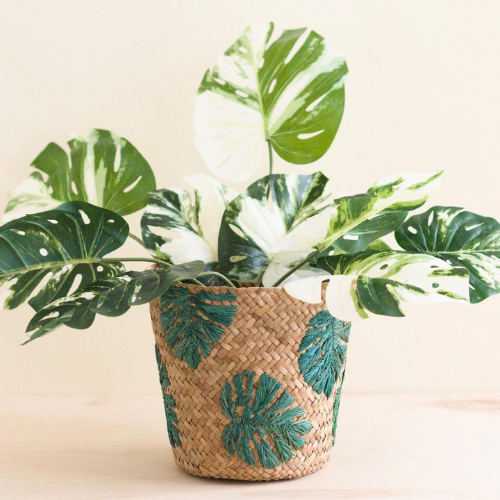 Plant lovers know finding a durable planter for large plants can be…challenging. That's why we recommend this vegan Monstera soft planter basket, as it makes a beautiful vegan luxury gift.
The Monstera Soft Planter Basket features hand-embroidered monstera leaves on a soft, woven natural grass basket. This planter will add a pop of color and texture to any home. Each piece is carefully handcrafted by artisans in the Philippines and sustainably produced. Every purchase goes towards empowering artisan communities.
Choose to invest in sustainable business practices by giving this Monstera planter as a vegan gift for the holidays or just because!
Vegan clothing is essential for anyone looking to live a plant-based lifestyle. However, finding luxurious vegan robes can be a challenge. We recommend this Bamboo waffle robe as the perfect vegan gift for that special someone in your life.
This unisex bamboo waffle bathrobe is designed with a honeycomb texture to make it ultra-soft, moisture-wicking and fast-drying. These bathrobes are generously oversized to allow 10-15% shrinkage; you can machine wash on cold with like fabrics on the gentle or delicate settings.
This robe makes an excellent vegan luxury gift because it promotes sustainable materials designed to last and keep your vegan friend feeling comfortable and cozy.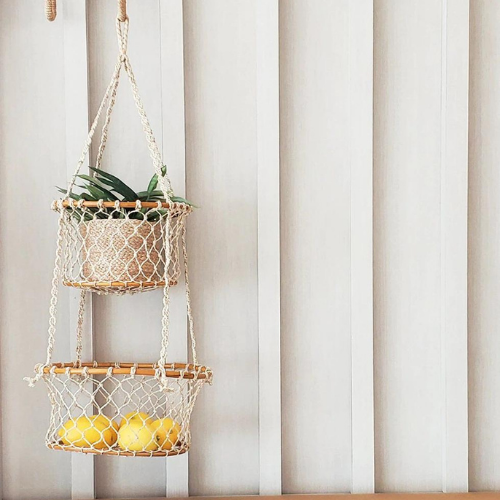 This classic bohemian hanging basket is made from simple, natural materials. We love this vegan gift idea for any plant-lovers in your life.
These hanging baskets provide convenient and attractive household storage and are perfect for plants. Each basket is made with ethically sourced, natural materials and handwoven in a fair trade environment. Variation is celebrated with handcrafted products.
Gift these hanging baskets as a vegan housewarming gift since their storage can be helpful in small spaces whether your vegan friend lives in an apartment, townhouse, or studio!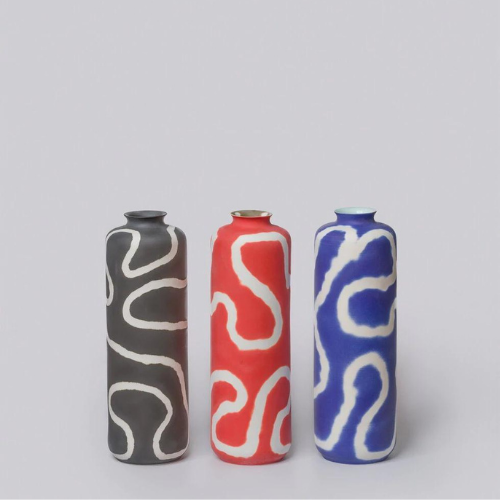 If you're trying to find unique and sensational vegan gifts, these hand-crafted Middle Kingdom vases are the answer.
These vases are made with Memphis-style porcelain and feature a uniquely patterned matte finish. Best of all, these vegan gifts are handcrafted by artisans in the ancient kiln city of Jingdezhen, China.
Middle Kingdom only uses the finest clays, glazes, and colors in their sustainably made pieces and pays all their artisans' well-above-average salaries for their craft. Middle Kingdom is a Women-owned and POC-owned company.
Choosing to give these vases as a vegan gift means supporting sustainable business practices as well as a plant-based future.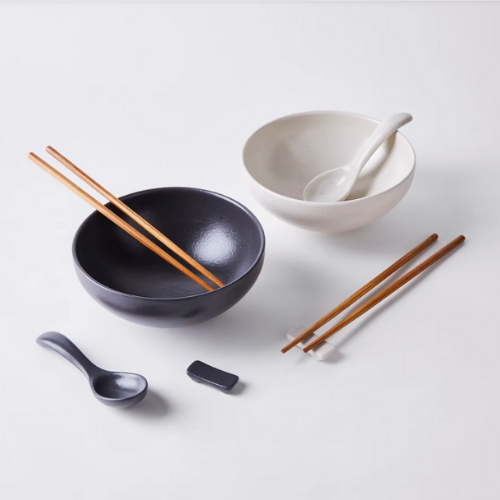 These ceramic ramen bowls are a fantastic vegan gift set a step above a traditional cereal bowl for your vegan friends.
These vegan ramen bowls come with all the makings of a cozy meal—a ceramic soup bowl, a range spoon to give your broth and noodles a lift, plus a pair of chopsticks with a rest to prop them up.
The bowl, spoon, and chopsticks included are stoneware and are microwave and dishwasher safe. The wooden chopsticks should be hand washed and should not be left to soak in water. This is an A+ vegan gift for the ramen lover in your life (even if that person is you!)
Vegan Gifts Over $100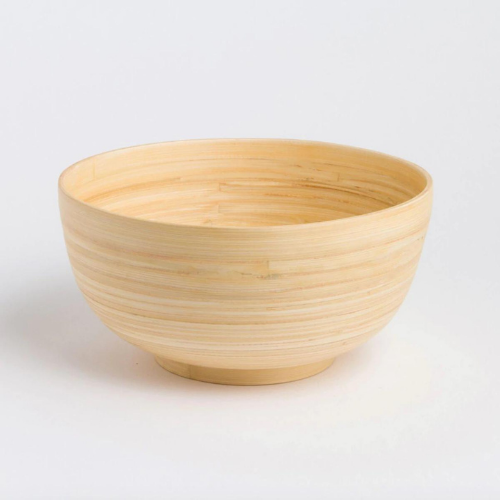 Some sustainable vegan gifts are challenging since they're made to last and are often crafted with breakable materials. Enter this bamboo salad bowl, the best vegan gift for any vegan friends who may be prone to dropping their kitchen wares.
This vegan luxury gift should only be hand washed since the salad bowl is not safe to be microwaved or put in the dishwasher. This bamboo bowl also makes a lovely display bowl for fruit or vegetables.
This vegan gift is handcrafted by skilled artisans in Vietnam and finished with all-natural lacquers and varnishes. Share this beautiful vegan gift with your plant-based friends to enjoy!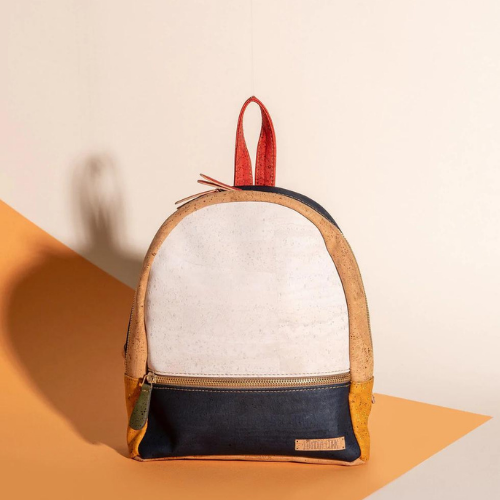 Everybody needs a backpack, but where the heck do you find a vegan backpack? We recommend this brunch backpack as the perfect vegan gift for your brunch-loving vegan friends.
This is a mini-sized backpack with adjustable straps and room for everyday essentials. The brunch pack is lightweight and durable, featuring an accessible exterior pocket, an interior zipped pocket, an interior open pocket to keep all items in-reach and organized.
This vegan gift is made from vegan, hypoallergenic, antimicrobial, waterproof, lightweight, durable, biodegradable, and recyclable natural cork. This brunch pack makes a great vegan Christmas gift for any vegan friend.
This stunning vegan luxury gift is a pot for Tagine, a North African dish named after the earthenware pot in which it is cooked. These pots make an excellent vegan gift for any recipe that requires simmering.
These Tagines can be used directly on the heat or in the oven and on all direct heat sources: gas, electric, or halogen (with an induction disk for induction hobs) and in the range. These Tagines are made from Flame ceramic, designed specifically for slow simmering, which brings out the flavors in the recipe.
The lid has a unique shape, which allows the steam to circulate and helps keep the ingredients tender and moist, making this one of the best vegan gifts for the vegan cook in your life.
An essential appliance for any vegan is, in fact, a blender. This is why any list of best vegan gifts should include one!
We recommend this Vitamix as the best gift for vegans because it can be used to create a vegan soup, sauces, marinades, salsas, juice, and more. The Vitamix 5200 blender features hardened stainless-steel blades, which are designed to handle the most brutal elements, so from the first blend to the last, the consistency stays the same.
Having a powerful blender on hand is the number one suggestion from experienced vegans, so this is a great luxury gift for vegans, whether your friend is a new vegan or vegan-curious.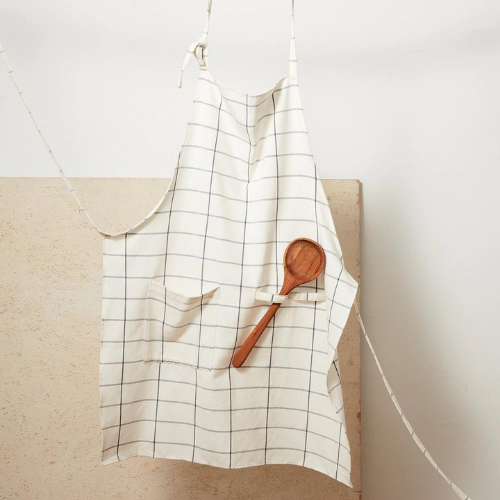 This gorgeous apron is one of the best vegan gifts this season. A kitchen essential, every vegan needs a go-to apron made to last and protect their clothes while making magic in the kitchen.
The cream grid apron features an adjustable loop tie around the neck, a pocket, and two tool loops for spoons, spatulas, or matching tea towels. Handwoven by a family-run cooperative in Chiapas, Mexico, these aprons are made ethically and responsibly.
This is a great vegan gift for friends who may be vegan, sustainably-minded, or perhaps just love to cook!
A kitchen tool essential for any established vegan cook or baker is a cast iron dutch oven. This signature cast iron dutch oven makes an especially exceptional vegan luxury gift and is a staple for any kitchen.
The enameled cast iron delivers superior heat distribution and retention and comes ready to use (AKA it doesn't require any seasoning.) Your vegan friends will love this gift since it's easy to clean, and the durable enamel resists dulling, staining, chipping, and cracking. Best of all, it's dishwasher safe!
Give the gift of love to your vegan friends with this fabulous vegan gift, a seasoned cast iron dutch oven for all their baking needs.
---
This post was all about vegan gifts.
Other posts you may like: