This post may contain affiliate links, which means that I may receive a commission if you make a purchase using these links.
Looking for sustainable pajamas that are good for your sleep and for the Earth? Read on for our comprehensive guide to the best sustainable and ethically-made pajamas.
When it comes to buying clothing, thrifting is usually the most sustainable option.
These days, I'm proud to say I am honestly thrifting most of clothing (and ultimately lowering my consumption overall.)
However, I make an exception for certain types of clothing and tend to buy new; this includes pajamas, athletic wear, and undergarments.
Still, when buying new, we want to make sure we're purchasing the most sustainable and ethical options.
This post is all about sustainable pajamas.
What Do You Mean by Sustainable PJs?
Now, when I say 'pajamas', I don't mean your boyfriends basketball tee from high school. (Or American Eagle boxer shorts that you bought for a sleepover in eighth grade and are just now parting with, prompting this post…cough, cough.)
For the purposes of this post, I mean dedicated sustainable sleepwear that feels slightly elevated and intentional.
Not necessarily fancy, but just pajamas that make you feel like somewhat of an adult with a regular sleep schedule.
Alright, with that out of the way–onto the best in sustainable loungewear!
Where to Buy Sustainable Sleepwear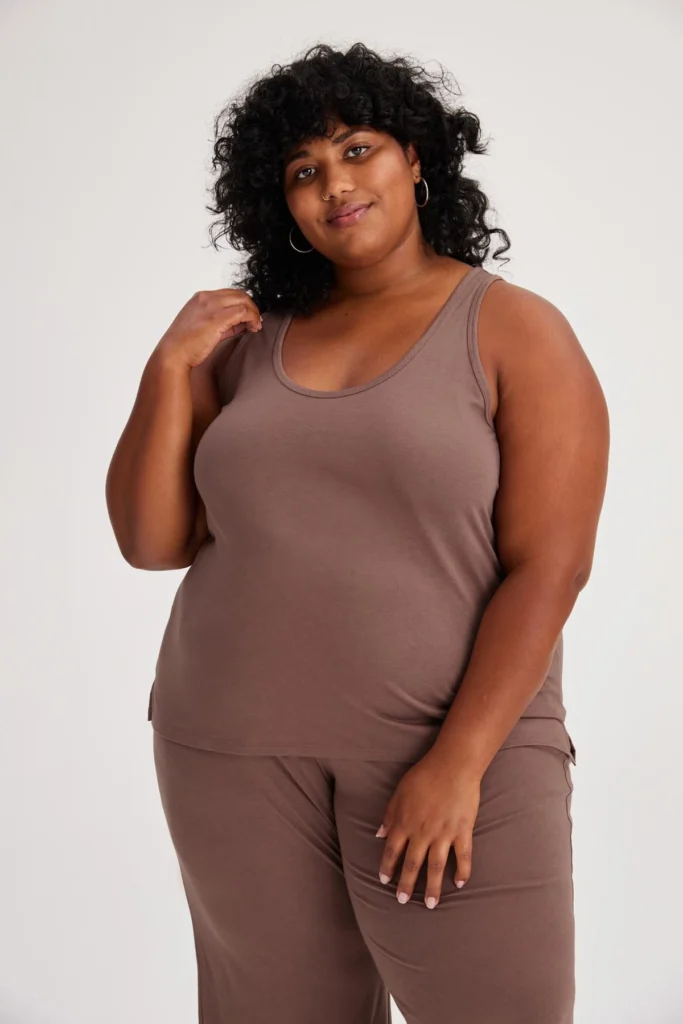 A favorite among influencers, Girlfriend Collective is primarily known for making high-performance athleisure out of recycled materials–namely water bottles and fishing nets. Their sleepwear, however, is of the softer persuasion.
Made from recycled cotton and TENCEL™ Modal, Girlfriend Collective's sleepwear line keeps your warm on cooler nights, but is also light and breezy enough to wear to bed in the hot summer months.
In fact, Girlfriend Collective has you covered for sleeping in all seasons; their collection includes the Snooze Short, Twilight Tank, Cloud Pant, Sleep Long-Sleeve Tee, and even a cotton robe for lounging around the house.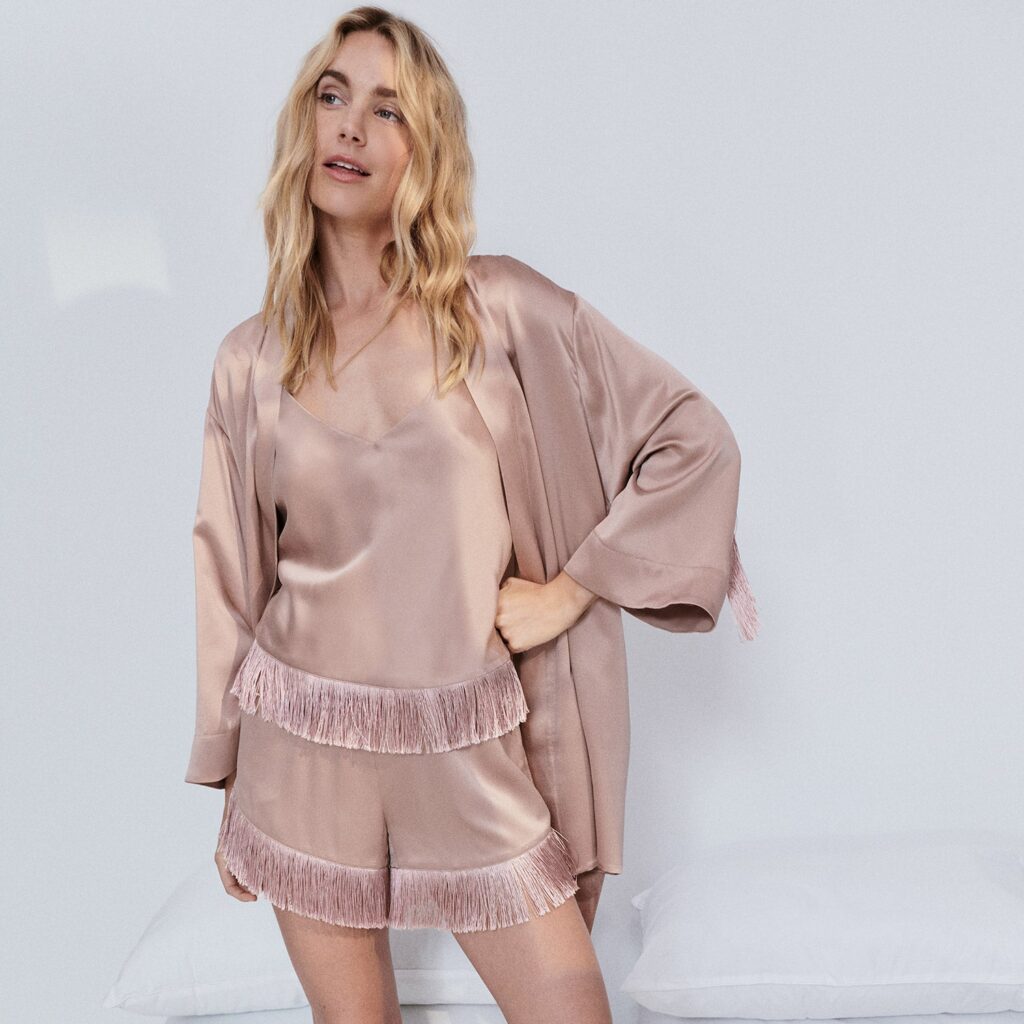 Made famous by their washable silk line, Lunya specializes in loungwear for the modern sleeper.
Plus, the company has an eye toward sustainability by prioritizing natural and organic fibers, utilizing worker-safe dyes, and shopping in completely recycled, plastic-free packaging. You can read more about their commitment to sustainability here.
Our favorite happens to be the bestseller, the washable silk set. Ideal for hot sleepers, this silk tank and shorts set is not your mother's silk–it can easily be thrown in the washing machine without any damage.
Also, can we can a little commotion for this silk fringe set?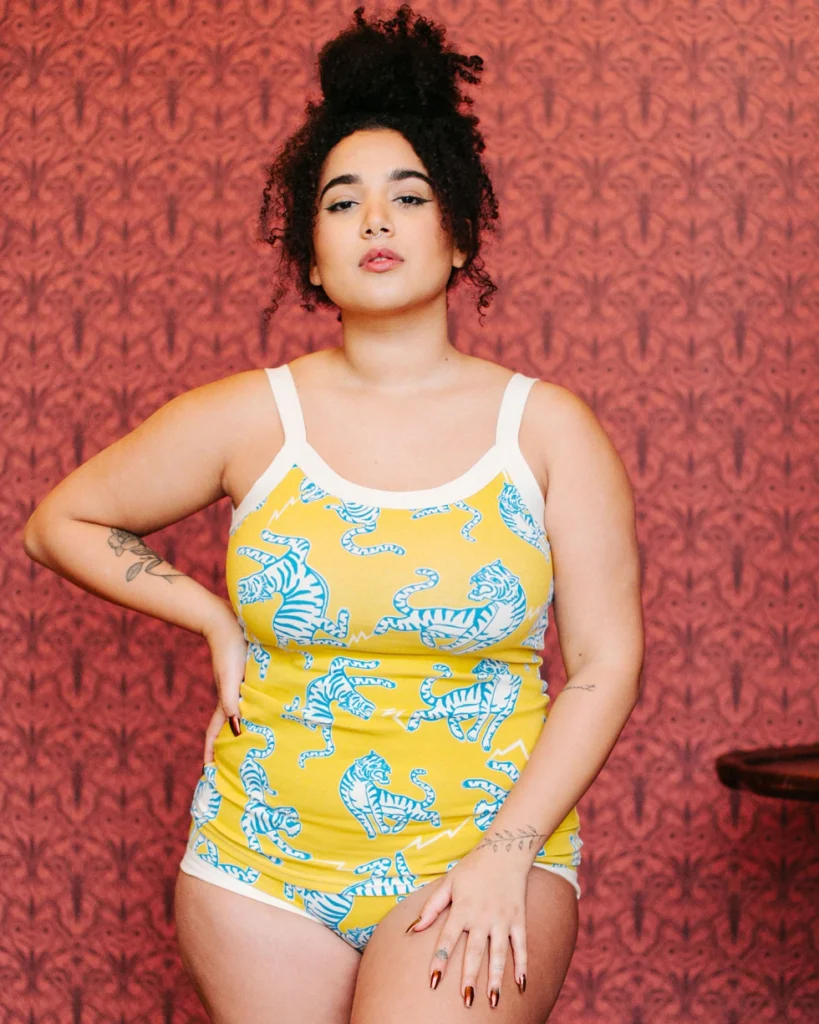 Like a big-box store but for sustainable and ethical goods, Made Trade is the shopping destination for a lot more than just eco-friendly pajamas. But, lucky for us their sustainable loungewear selection is especially enticing.
Made Trade works with multiple brands to offer the best in each category from clothing home goods, so their sleepwear collection encompasses a wide range of fabrics and styles.
Looking for a particular sustainable fabric? Try Tencel, Modal, bamboo, eucalyptus or organic cotton.
If you're looking for something especially funky, I have to shout-out this Easy Tiger Cami and Underwear set.
The Ethical Silk Company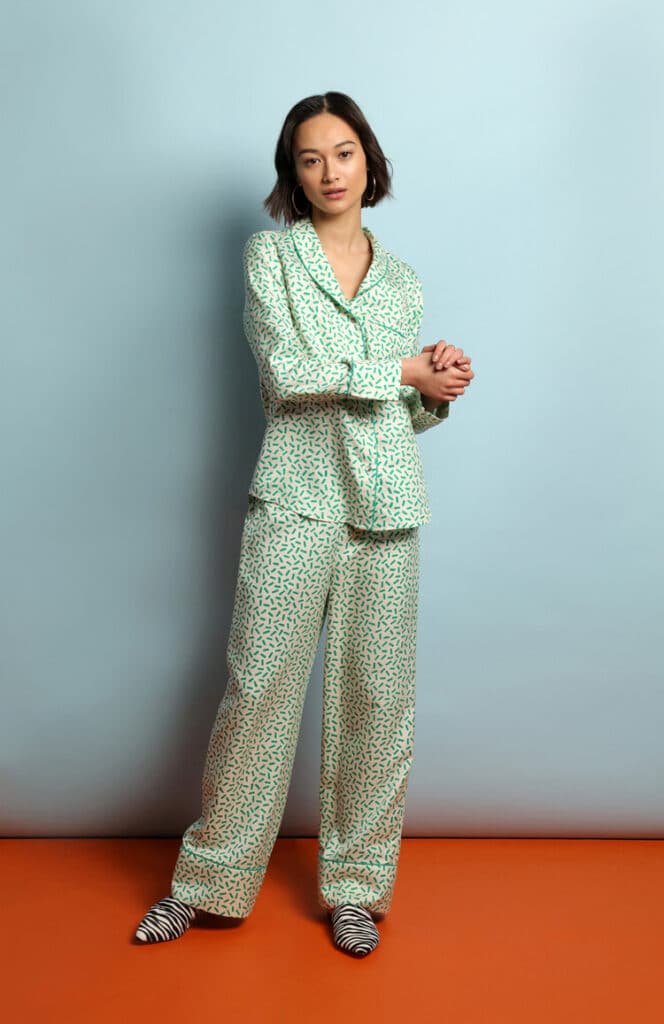 Do you know how silk is made?
Silk comes from the cocoons of the mulberry silk worm. All silk production is farmed through a process called sericulture. Essentially, if it didn't come from an insect it's not silk.
However, our friends at the Ethical Silk Company have developed a kinder way to make silk, waiting for the silkworm to leave the cocoon before harvesting.
From there, their ethical pajamas are made through Fair Trade certified™ practices minimizing waste.
Each unique print is a limited edition and stylish enough to wear outside the bedroom, even for a night out. I mean, look at this stunning green pajama set?
A pajama set from the Ethical Silk Company is something to cherish for a lifetime.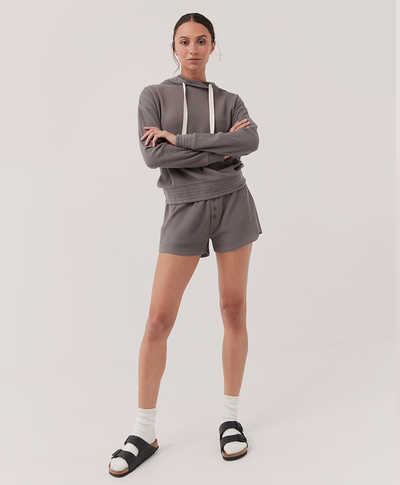 Maybe you're looking for something simple. You know, an everyday kinda pajama that still feels elevated and is good for the planet.
Well, that's where Pact comes in. They make simple, quality sleepwear with 100% GOTS-certified organic cotton in Fair Trade certified™ factories.
Whether you cozy up in the Lite Waffle line of loungewear or chill the eff out in the All Ease Sleep Set, these sustainable pajamas are sure to become your ol' reliables.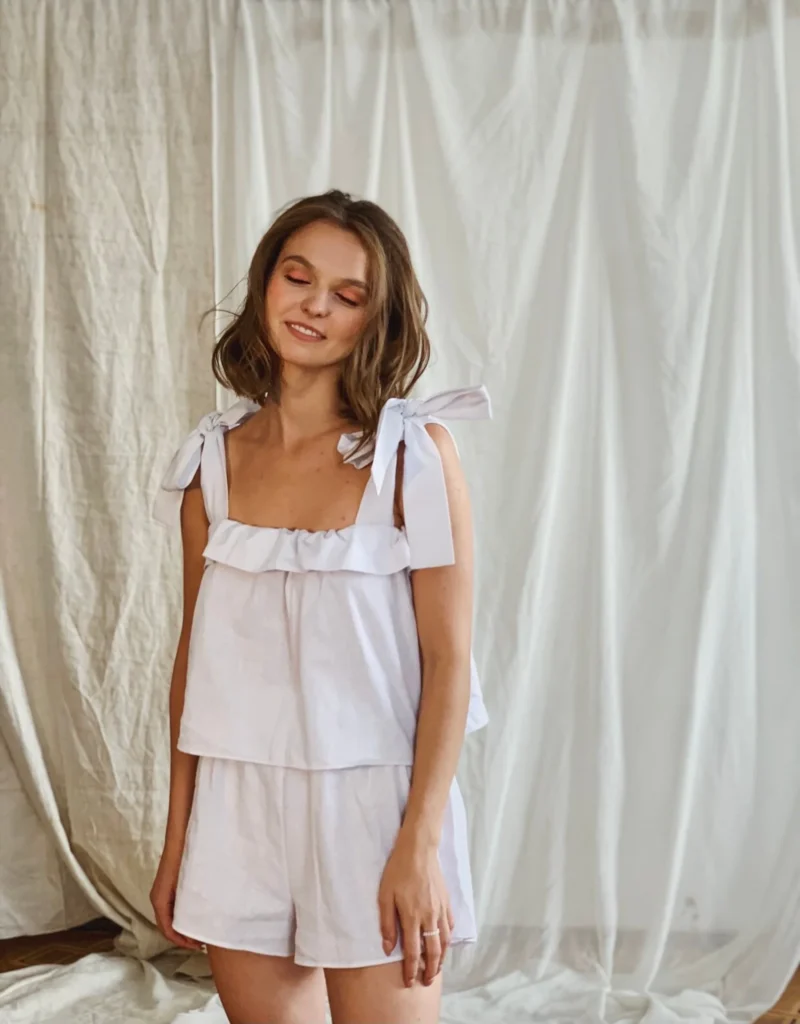 Okay, I'll let you in on a little secret. There are so many hidden sustainable loungewear gems on Etsy, but you really have to dig to find the really quality shops.
Stokrotka Shop is one of those gems. Handmade with natural materials, these romantic PJs elicit fantasies of a morning stroll through the garden. So romantic are these pajamas, the shop actually specializes in personalized wedding and bachelorette party sleep sets.
Plus, most of their sleepwear is made with linen, one of the most sustainable natural fabrics available.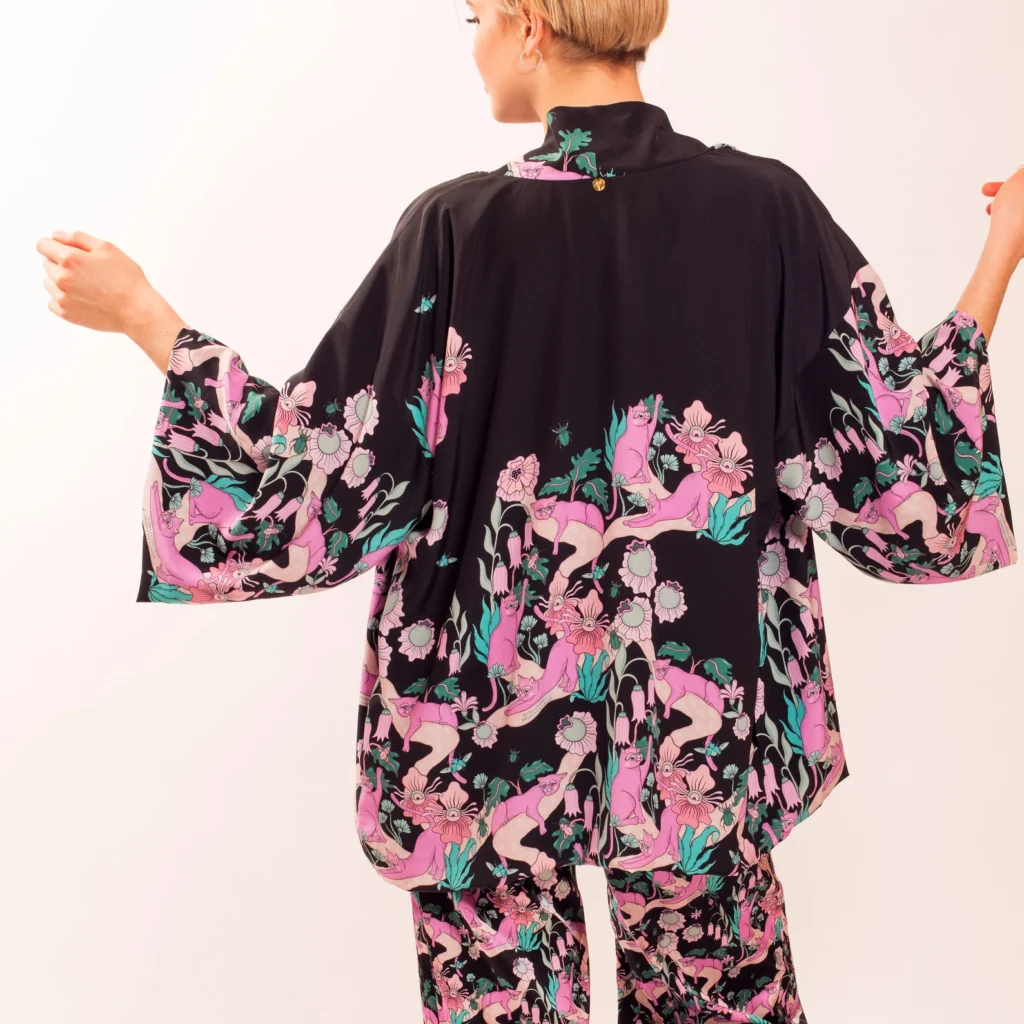 While we're on the subject of amazing Etsy shops, I would be remiss if I didn't shout out this small business making seriously cool handmade silk intimates.
While many of their products are closer to lingerie, Helen Valk-Varavin also creates small-batch sleepwear in out-of-this-world bold prints.
I mean, just check out this Wild Night Cats print silk kimono. Also love the details on this silk pajamas set (the cutout up top and little bow detail?!)
---
This post was all about sustainable pajamas.
Other posts you may like: