This post may contain affiliate links, which means that I may receive a commission if you make a purchase using these links.
Today on my blog, I'm sharing 14 gifts for your girlfriend who loves skincare, specifically, eco-friendly and sustainable skincare products. Eco-friendly beauty has become a lot more popular in recent years, and I'm here for it! The trouble is figuring out what to buy in a sea of options!! In my post today, I'm going to share girlfriend gifts that I would love to get, as well as sharing eco skincare products I personally love.
This blog post is all about eco-friendly skincare gifts for your girlfriend.
Hello, I'm Leslie
My name is Leslie, and I'm the founder of PunkMed! On my blog, I and my team share my info, experiences, and recommendations in the area of sustainability, urban homesteading, and outdoor living. Our goal is to make it less overwhelming for you to live a fun and sustainable life!
In today's post, I'm sharing eco-friendly skincare gifts for your girlfriend. Shopping for a loved one can be a bit stressful, and I hope that my guide helps you choose a thoughtful and fun gift for your girlfriend. To be 100% upfront, I have not personally tried all of the products on this list. I've noted which products I've tried and loved, and which products are next on my "to try" list.
Let's get into it!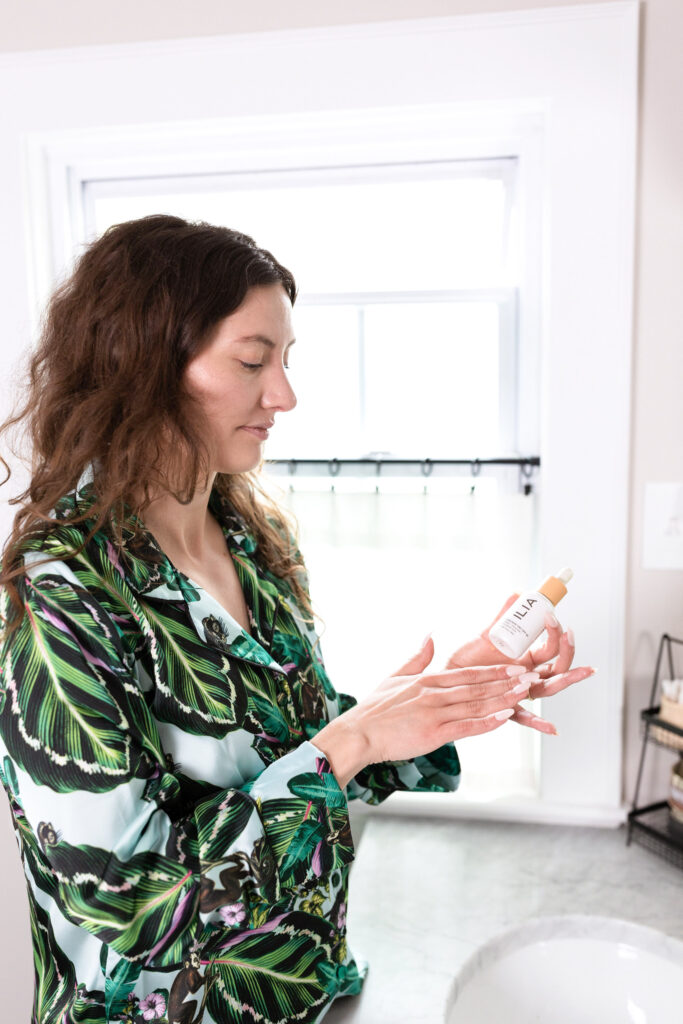 Eco-Friendly Skincare Gifts for Your Girlfriend
Below, I have shared 14 girlfriend gift ideas for you. For each girlfriend gift, I have noted sustainability and eco-friendly information where possible. Whole textbooks and conferences are convened on eco-friendly beauty products, so I have included information to be helpful–but not exhaustive.
For more gift ideas for her, be sure to join my email list here.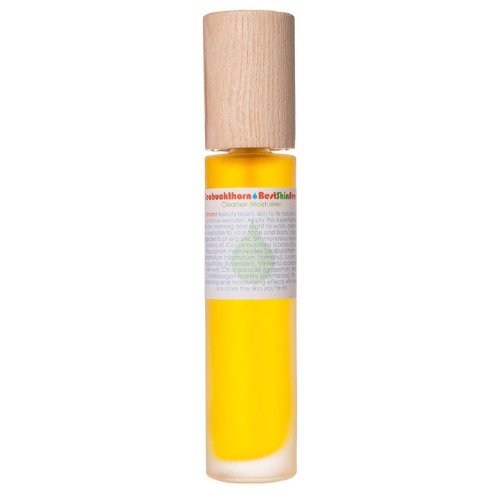 First up on my guide to skincare gifts for your girlfriend, I have to start with Living Libations, one of my absolute favorite beauty brands! Living Libations is considered a leader in the eco skincare space, and one of my favorite products of theirs is "Best Skin Ever – Seabuckthorn."
This is an incredible all-in-one skincare product, acting as both a moisturizer and a cleanser. I love that I can buy refills of this product, which helps to cut down on my carbon footprint.
This double-duty product is made with seabuckthorn oil, which is incredibly nourishing to the skin.
This is a great gift for a girlfriend who loves self-care and clean beauty, but she also doesn't want to clutter up her bathroom with a million different bottles. You can gift her a smaller bottle for her to try out, and then upgrade her in the future once she (and you!) I know that she loves this product.
Get this gift for your girlfriend here!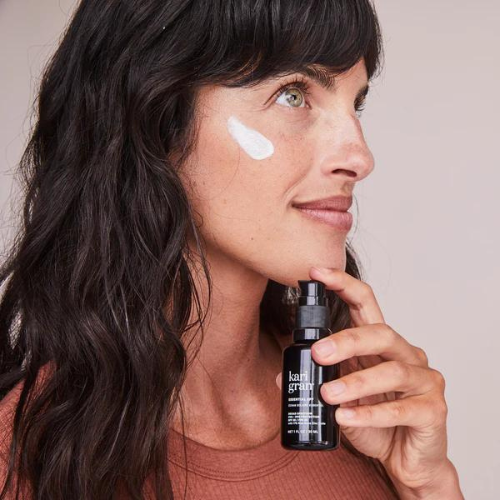 Fun fact: Not all SPF sunscreen is created equal! In fact, some popular sunscreens on the market have been linked to cancer!
I think an incredibly thoughtful gift for your girlfriend, especially if she loves skincare, is this kari gran Essential SPF mineral sunscreen. This sunscreen will protect her skin against UVA and UVB rays, as well as blue light (the light from our electronics). I have used this for years, and I absolutely love it.
This would be a great gift for a girlfriend who loves playing in the sun and is ready to upgrade her SPF experience.
Get this fabulous skincare gift for your girlfriend here!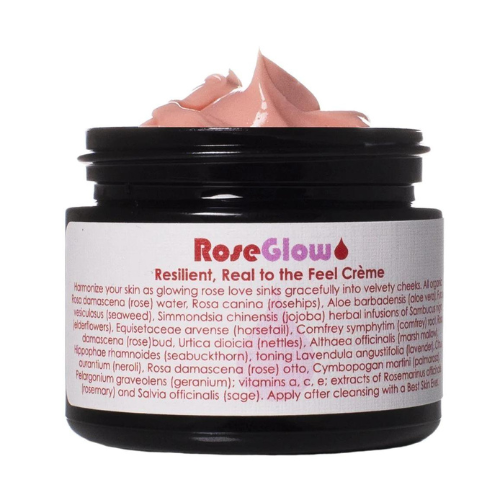 Next, another of my favorite skincare products from Living Libations. This $15 cream is an experience for the senses, and I love to use this product when I'm feeling stressed. The rose scent is lovely–not overwhelming–and I love the fresh dewy look this gives my skin!
This girlfriend gift is great for a woman who has a full plate and could probably use a trip to the spa–if only she had time!! Before giving this gift, I would double check that your lady love enjoys floral scents!
Shop this girlfriend skincare gift here.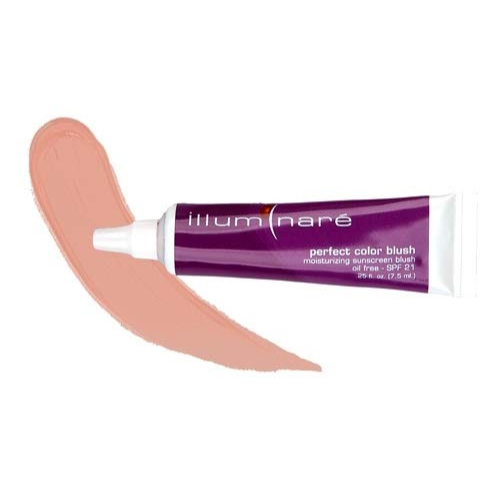 I wrote about Illuminare in this blog post with my clean skincare routine, and I just had to add it to my girlfriend gift guide!
This blush comes in 5 colors, and it's designed to mimic a healthy glow. It can be used as an eyeshadow or lip color as well, making it a 3-in-1 product. I love how easily this product blends into my skin, and it also comes with SPF 20–packing in a bit of extra sun protection.
This girlfriend gift would be perfect for a woman who enjoys putting on a bit of makeup during her daily routine, and prefers to keep her face a bit more natural.
Get this girlfriend makeup gift here!
Okay, I've shared a number of products thus far on my guide, and now I'd like to talk about a few tools that make great skincare gifts. This is a gift that I think every girlfriend will love, especially those who care about clean beauty and eco-friendly skincare!
The "MakeUp Eraser" came out a few years ago, and it has taken the beauty world by storm. This handy facial cloth makes it easier to remove one's makeup from the day, without using a bunch of single-use makeup wipes. This is a great and thoughtful gift to snag for your girlfriend that will make her life a bit easier, as well as making the planet a bit of a better place!
Purchase this gift for your girlfriend here!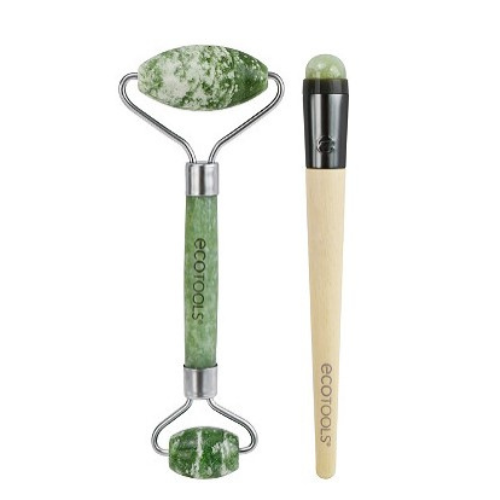 It's time to get a bit trendy! Let's talk about the jade roller, which is a popular skincare gift in 2022. Using a jade roller is a popular beauty trend that has a history that goes back centuries. When doing research for my blog post, I couldn't find a jade roller that was made only with eco-friendly materials, so I've linked a jade roller from EcoTools, a beauty brand that endeavors to be more sustainable.
I've found that using a jade roller is a sort of meditation for me, and I use mine to wind down before going to bed. This is a great gift for a girlfriend who values mindfulness and is working to build in moments of self-reflection into her day.
Get this skincare gift for your girlfriend here!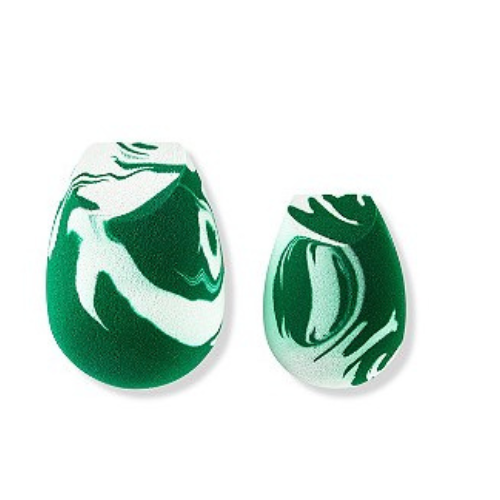 This next skincare gift has confused more than one boyfriend, so get ready to learn, my friend!
This next gift for your girlfriend who loves skincare is really only a fit for women who love putting on a full face of makeup. Women and other makeup lovers often use sponges like this one to put on foundation. These sponges can have pretty gnarly chemicals in them (I've purchased a sponge that leaked dye all over my sink!), so it's important to find an eco-friendly option, like this makeup sponge from EcoTools.
This is a beauty tool that a makeup lover will use almost every day, and she'll think of you every time she picks up her makeup sponge.
Get this eco-friendly gift for your girlfriend here!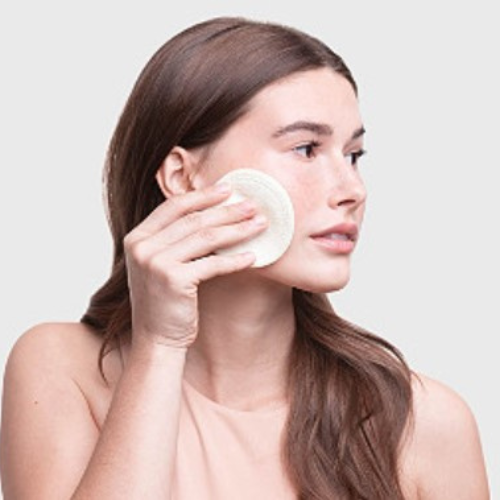 Earlier, we talked about how useful the MakeUp Eraser is for removing makeup–and how using it can reduce one's waste.
Along similar lines, we have these reusable mini face rounds that your girlfriend can use during her skincare routine to apply toners, essences and serums (don't worry if you don't know what these terms mean, just trust me, this is a good girlfriend gift!) She can use these to put her product on, replacing disposable cotton rounds and balls!
This is a great gift for your girlfriend if she loves caring for her face and the planet!
Get this skincare gift here.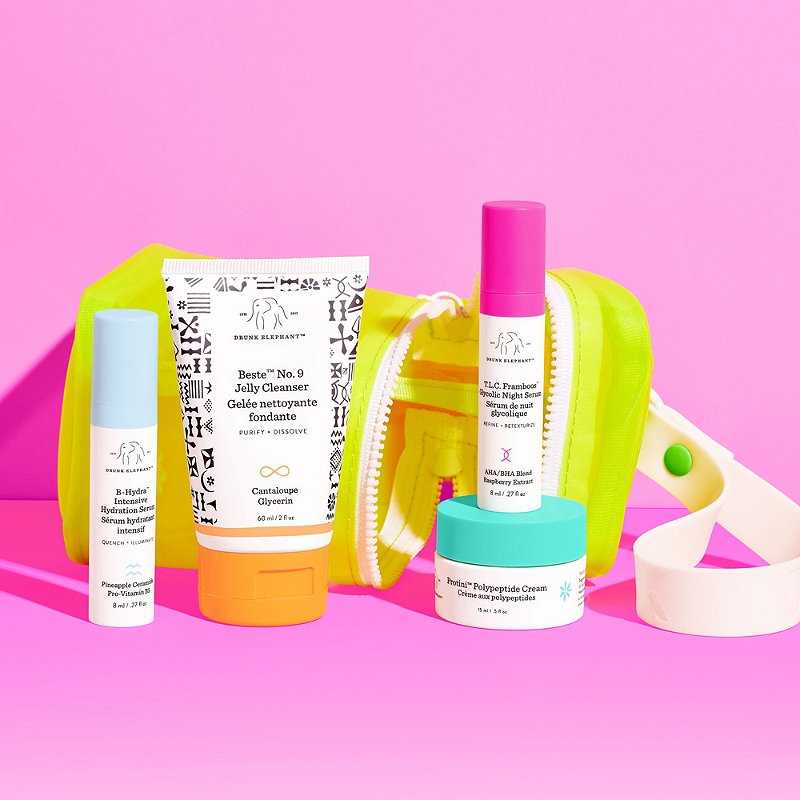 Ok, so buying a skincare gift for your girlfriend can be intimidating! Many women spend a lot of time researching products before purchasing, and you might feel overwhelmed trying to do a bit of your own research. One brand that I've had my own eye on is Drunk Elephant, a vegan and cruelty-free beauty brand! This eco-friendly brand is beloved by many beauty bloggers, and I am intrigued!
When trying a new beauty or skincare brand, I like to get a small travel set of their products–as a sort of test. If your girlfriend also loves testing new products (for example, if she gets a subscription box with skincare options!), then "The Little Nights Out" set from Drunk Elephant may make a great gift. Your girlfriend will be able to try a new product without investing in full-sized products.
Get this skincare set for your girlfriend here!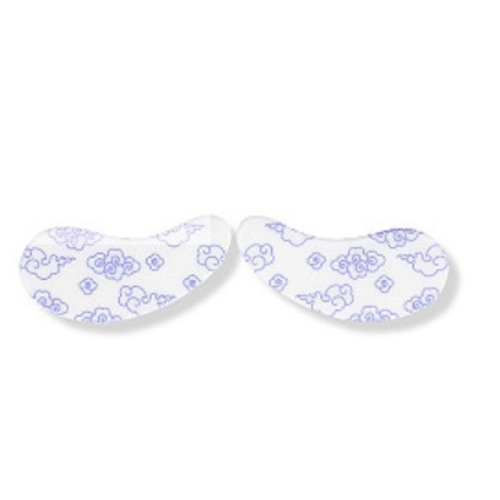 If your girlfriend loves face sheets and under eye masks, then you have to get this reusable under eye mask from Pacifica. Most under eye masks can be used once and then are thrown away, which isn't great for the environment!
Your girlfriend uses these under eye masks with her favorite eye serum or under eye moisturizer. The under eye mask acts as a sort of light vacuum seal, helping her favorite products penetrate her skin.
I often use under eye masks as part of my evening routine, and I am stoked to have found a more eco-friendly option!
Get this eco skincare gift for your girlfriend here!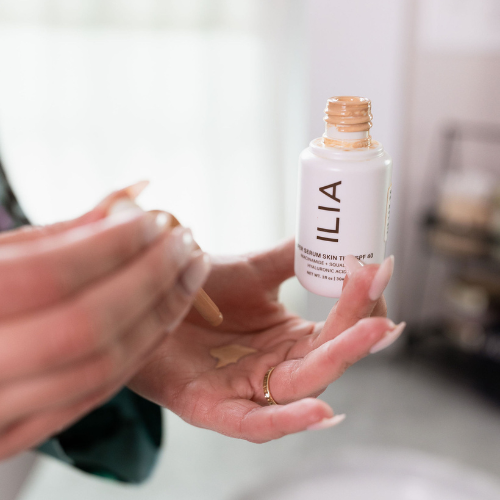 This next product is one I can't stop talking about! I love it so much I used it in a marketing photoshoot for PunkMed! The ILIA Super Serum Skin Tint is a product that serves a variety of purposes.
I don't want to overwhelm you with details, so here's an overview:
Provides a bit of coverage to even out one's complexion
SPF to protect against UVA and UVB rays, as well as blue light
Contains ingredients that plump skin, even tone, etc
Honestly, this is one of those products I would bring if I was going to be stuck on a desert island. It's that good!
Get this skincare and makeup gift for your girlfriend here!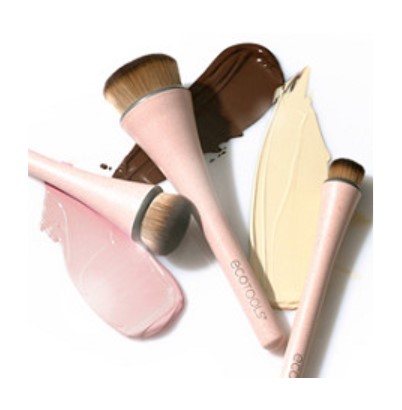 As a sustainability and eco blogger, I have tried a lot of different skincare and beauty products. A few years ago, I realized that I also needed to invest in high quality and eco-friendly beauty tools. After all, what good is having clean beauty or eco skincare products if I'm using toxic brushes and tools to put those products on my face?
Think of it like cooking! If you spend a lot of money on organic produce and food, but you use low quality and toxic pans and cooking tools to make your organic food… you're probably not benefitting nearly as much from your organic food!
I've slowly started to swap in eco and sustainable beauty tools into my own routine, and I've had my eyes on this EcoTools brush kit for a while. These brushes are made using recycled materials, and are vegan and cruelty-free.
This would be a great gift for your girlfriend if she enjoys getting ready for date night and wears a good amount of makeup.
Get this thoughtful gift for your girlfriend here!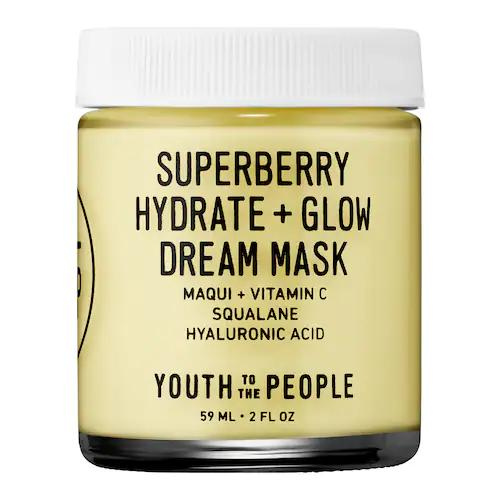 This next girlfriend gift is one I've had my eyes on for some time. Over the last few years, I've gotten more into face masks, as they're fun to put on (just being honest!) and can have pretty great results.
This award-winning mask from Youth To The People is a popular product at Sephora, and it's part of their "Clean + Planet Positive at Sephora" program, meaning "this brand's products are formulated without certain ingredients that are potentially harmful to human health and environment."
Maybe get one for yourself too for a fun date night in!
Get this fun gift for your girlfriend here!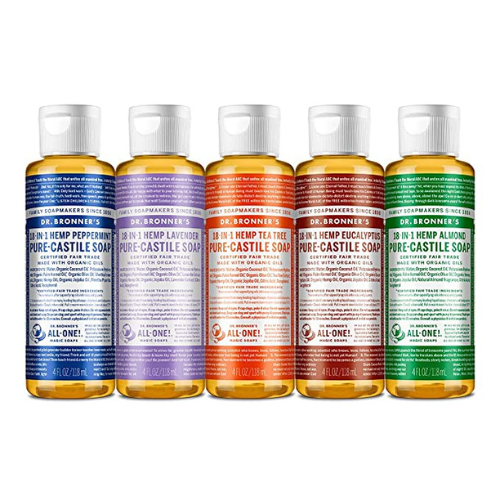 Skincare isn't just about your face! Every clean beauty routine also includes one's body, as well as one's hair and scalp!
Dr. Bronner is an OG brand when it comes to clean beauty and eco skincare, offering eco products before it was considered cool! I've been using this brand for YEARS and never tire of reading the bottles in the shower. (Again, they are kinda wacky and an OG hippie brand.)
From the brand: "Dr. Bronner's liquid soaps are fully biodegradable and use all-natural, vegan ingredients that pose no threat to the environment. Our products and ingredients are never tested on animals and are cruelty-free."
This is a great gift to give to your girlfriend who might be new to clean beauty or eco-friendly products, who is a little overwhelmed with options1 I think it's a good idea to snag her this set of 5 scents from Dr. Bronner's, so she can see which one she likes best!
Get this eco-friendly girlfriend gift here!
---
This blog post was all about eco-friendly skincare gifts for your girlfriend.
Read these girlfriend gift guides next:
Looking for more helpful eco-friendly gifts? Below, I've shared a number of posts I've written on gifts for girlfriends, moms and women:
Join Me on Pinterest
Pinterest is a great platform for planning gifts and finding new skincare! Join me on Pinterest here, to get all of my gift guides and sustainable skincare tips.