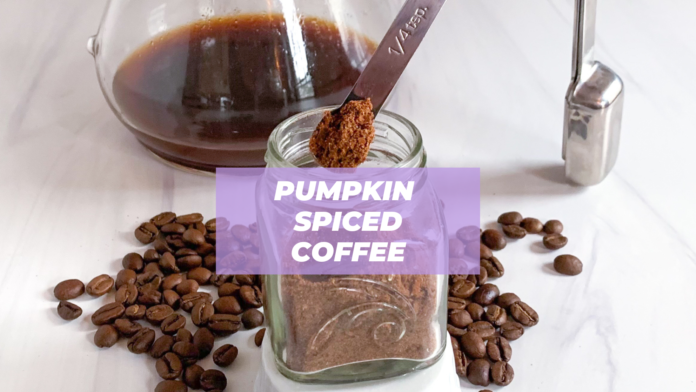 This post may contain affiliate links, which means that I may receive a commission if you make a purchase using these links.
Craving that warming, cozy pumpkin spice flavor without going to the drive-thru? Add this easy pumpkin spiced coffee to your fall morning routine.
Listen, I love a PSL (that's pumpkin-spice latte for the uninitiated) as much as the next gal, but I don't have the time, energy or the espresso machine to be recreating those fancy drinks at home. I'm definitely NEVER going to make any of those flavored syrups, creams or foams!
Instead, when developing this recipe I was looking to incorporate the pumpkin spice flavors easily into my daily coffee (especially as the weather starts to get colder.)
I'm a drip or pour over coffee girl on the day-to-day. I think most Americans are.
Luckily, this pumpkin spiced coffee blend can be easily added to your ground coffee for your French press, pour over, or drip coffee maker. After blending the spices as described below, just add to your ground beans, press, pour, or turn on your drip coffee machine as you normally would, sip, and relish those autumnal flavors!
Why Use Whole Spices for Your Pumpkin Spiced Coffee
You'll notice below that I recommend using whole spices and grinding those down wherever possible. For example, I recommend using whole cinnamon sticks instead of cinnamon powder. (The same goes for whole clove, cardamon, etc.)
The reason you want to emphasize whole spices its they have the biggest bang for your buck in terms of flavor. Powders spices lose their flavor really quickly.
It's important to maintain those powerful flavors when making pumpkin spice coffee in a drip coffee machine or pour over because the hot water is just hitting the spices and grounds for a few seconds. You want it to be able to extract as much flavor in the shortest amount of time possible.
I like Mountain Rose Herbs for buying organic whole spices in bulk.
This post is all about pumpkin spiced coffee.
Hello, I'm Leslie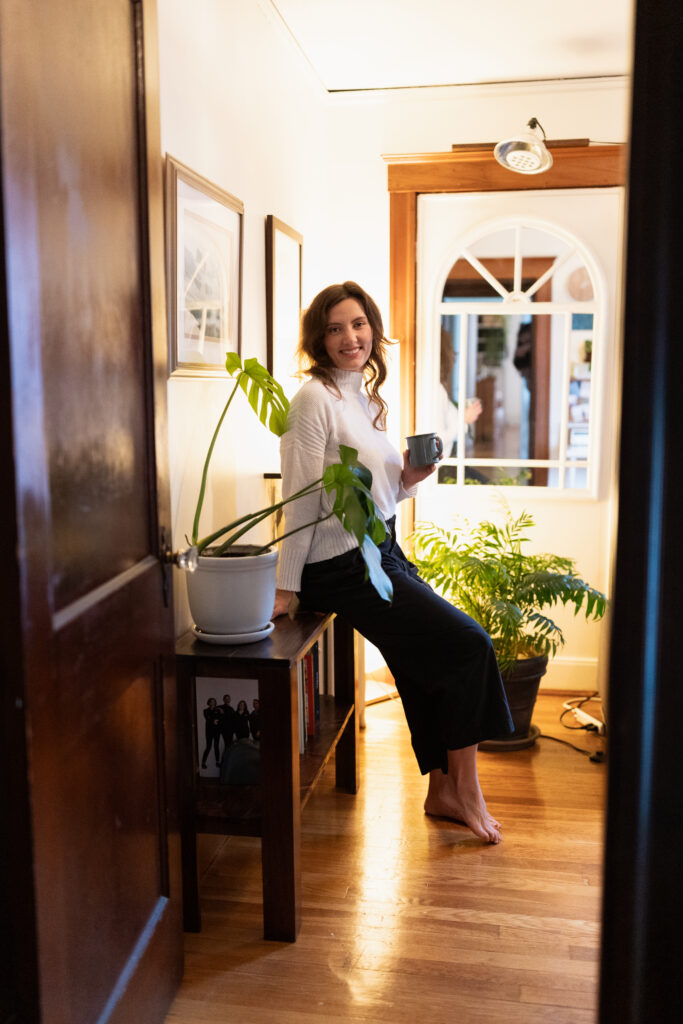 My name is Leslie, and I'm the founder of PunkMed! On my blog, I and my team share my info, experiences, and recommendations in the area of sustainability, urban homesteading, and the occasional recipe. Our goal is to slow down and savor the small joys in life through sustainable practices.
In today's post, I'm sharing my favorite pumpkin spiced coffee recipe for drip or pour over coffee. I pretty much drink this every day throughout the fall and winter here in New England!
Let's get into it!
Pumpkin Spiced Coffee Recipe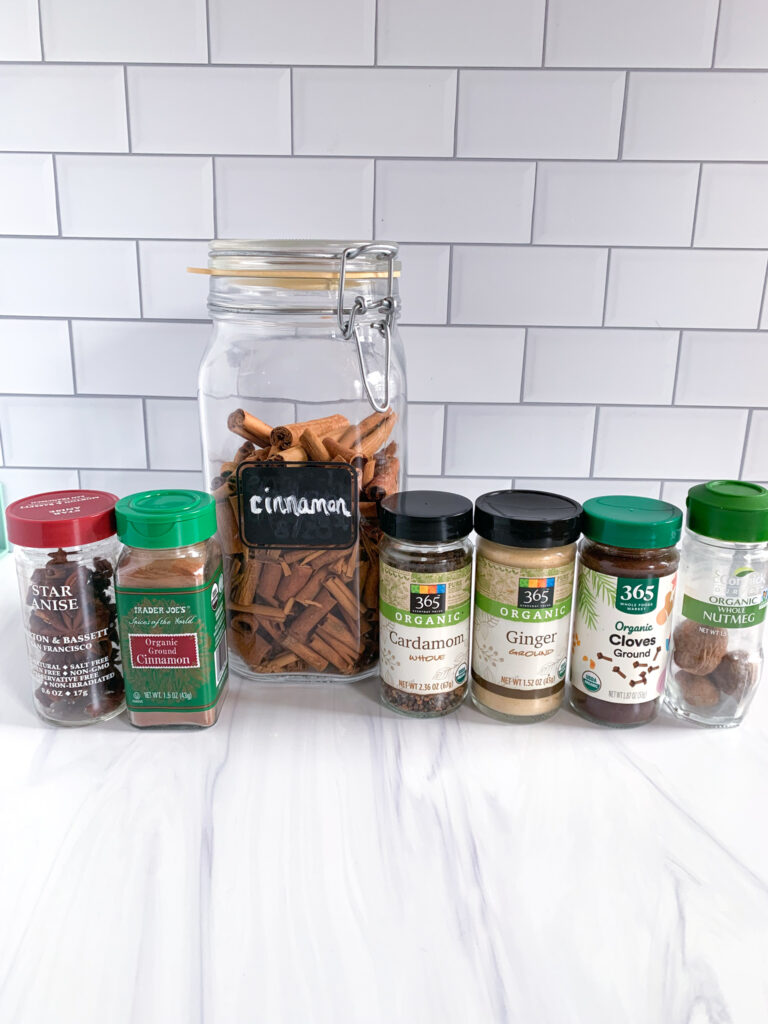 For the spice blend:
3 tablespoons cinnamon
2 teaspoons ginger
1 teaspoon nutmeg
1 teaspoon clove
1 teaspoon cardamom
1 teaspoon star anise
Materials:
Spice grinder or mortar and pestle (if using whole spices)
For the coffee:
Makes two servings of coffee.
4 tablespoons ground coffee
1/4 teaspoon spice blend
Spiced Pumpkin Coffee Recipe Steps
Grind the whole spices in a spice grinder, coffee grinder, or mortar and pestle. Grind until you reach a medium grind. Note: I like to keep a separate second coffee grinder just for grinding spices so my coffee grinder isn't contaminated.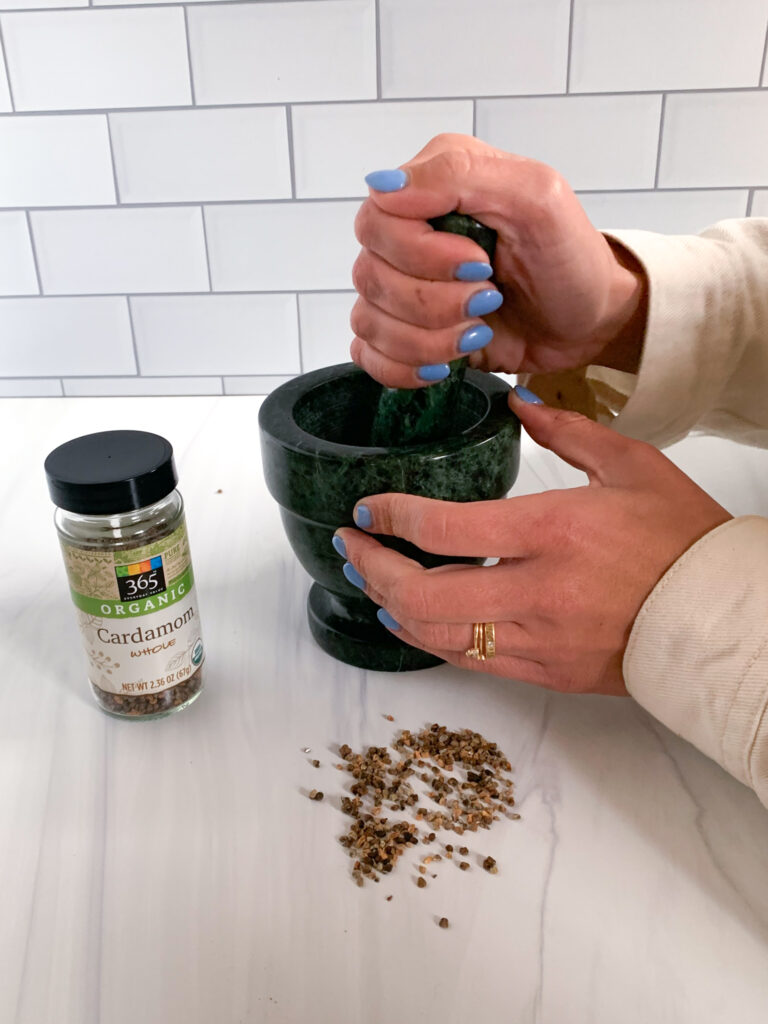 Add 1/4 teaspoon of the spice blend to about four tablespoons of coffee grounds for two servings (cups) of coffee. Adjust ratios to the amount of coffee you are making or your strength preferences. For example, one and 1/2 teaspoon of spice blend should be enough for your average full pot of drip coffee.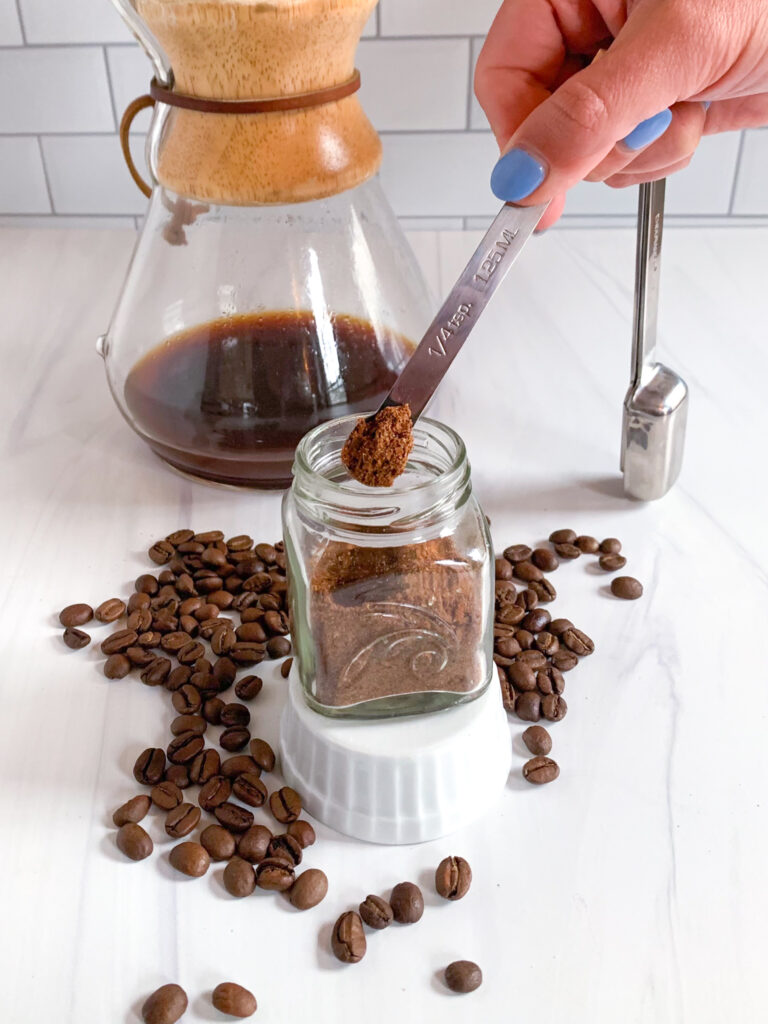 Make your coffee as normal depending on your method. Remember, this spice blend works with pour over, drip coffee and French press.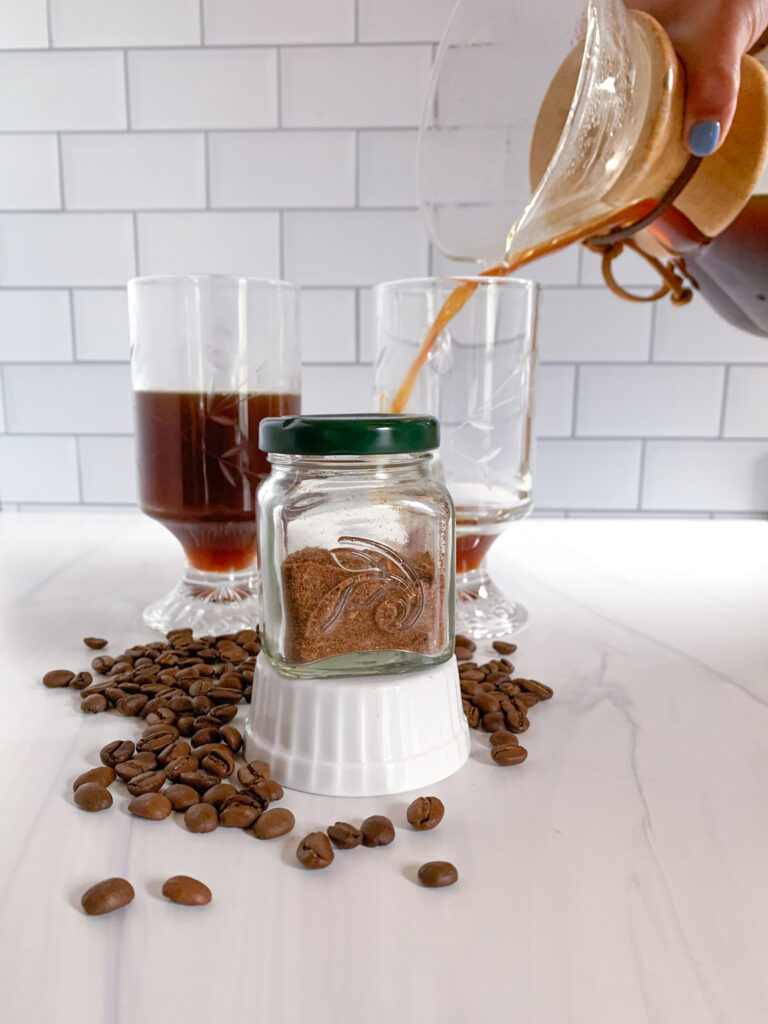 Optional: Add your choice of milk and/or sweetener and enjoy! Note: I don't typically sweeten my coffee but I find the bold spices in this coffee do well with a little sweetener.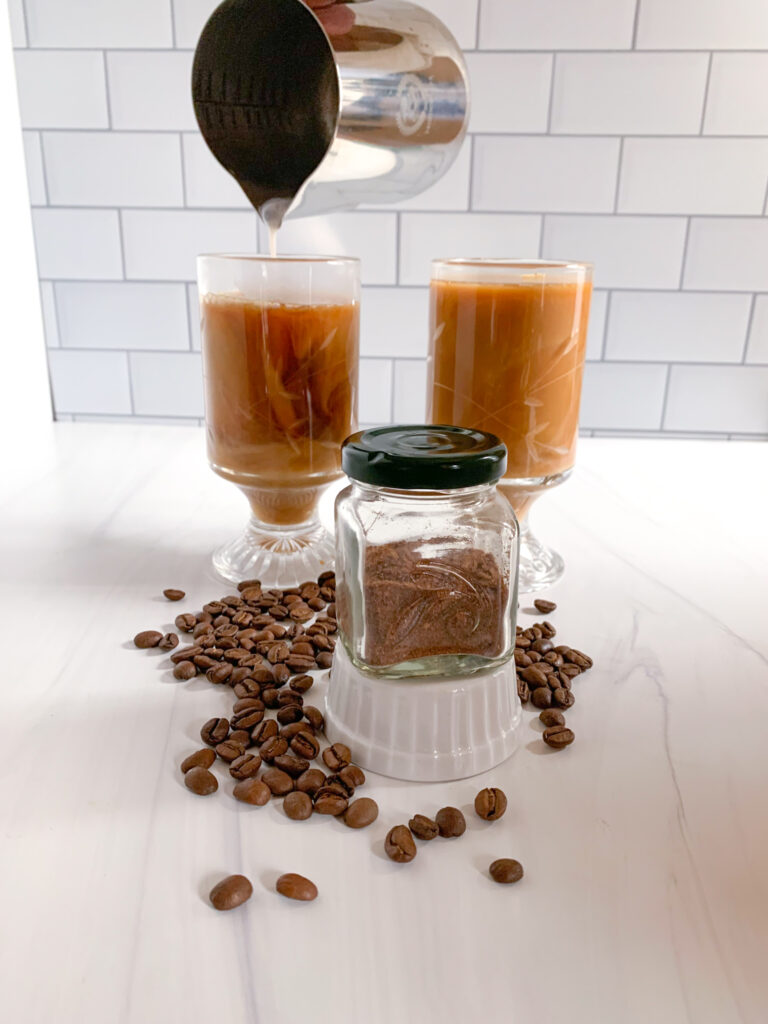 That's it's, let me know if you try this pumpkin spiced coffee recipe!
---
This post was all about pumpkin spiced coffee.
Read these sustainable gift guides next:
Looking for more homesteading-friendly recipes? Below, I've shared a number of recipe posts and how-to guides:
Join Me on Pinterest
Pinterest is a great platform for finding new recipes! Join me on Pinterest here, to get all of my recipes, garden to table cooking adventures, and homesteading tips.