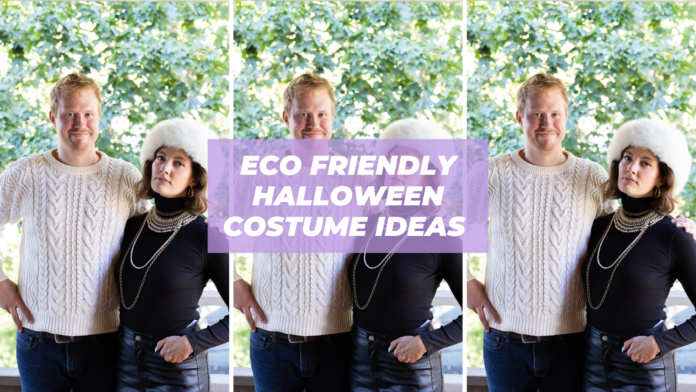 This post may contain affiliate links, which means that I may receive a commission if you make a purchase using these links.
Hello there! Let's talk ALL things eco friendly Halloween costume ideas! I'm a BIG fan of Halloween and Halloween costumes, but as someone who cares about the environment, Halloween can be ROUGH!
To celebrate one of my favorite holidays, I wanted to share tips and info on where to shop for eco-friendly Halloween costumes. This post is especially for people who don't want to thrift their eco friendly Halloween costumes, because that can take a LOT of time!!!
So, in today's post, I'm sharing my hot takes and tips on where to shop for sustainable costumes, as well as tips on how to put together a more eco-friendly Halloween costume! Below, you'll find my costume recs!
This blog post is all about eco friendly Halloween costumes.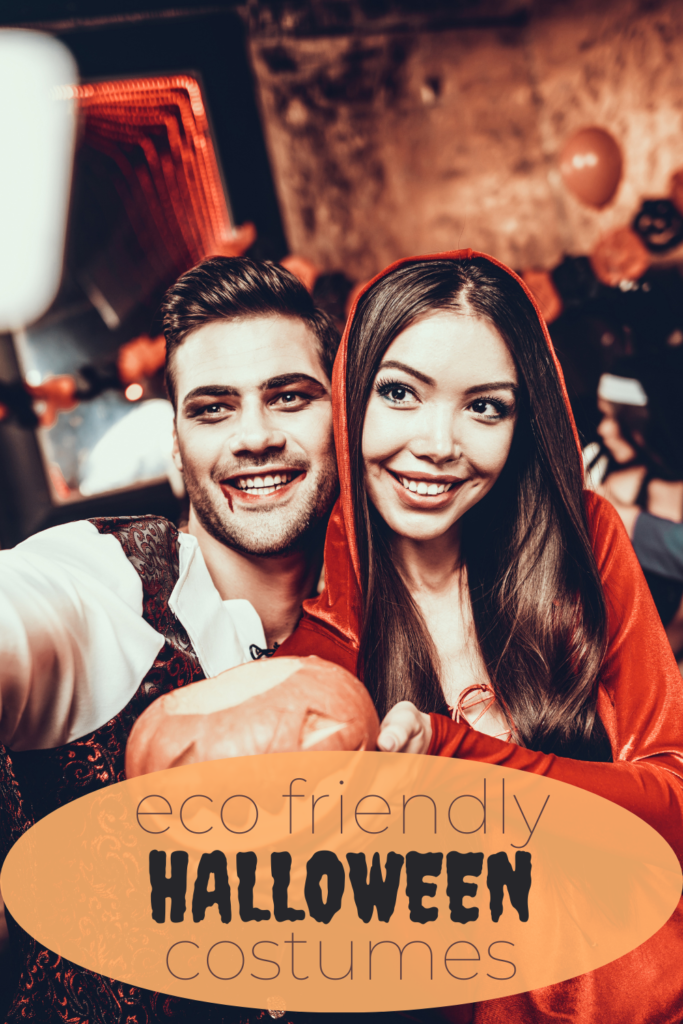 Eco Friendly Halloween Costume Ideas
While thrifting for DIY Halloween costumes is a great idea (I've linked my ideas for DIY thrift Halloween costumes at the end of this post!), I think there's a whole idea that the eco friendly and sustainability community is forgetting about:
Investing in a high quality and ethically made costume you'll wear for YEARS to come.
One of the hardest parts about buying a Halloween costume is that it's fast-fast-FAST fashion! That is to say, the whole point is to wear your costume for one, maybe two, nights!
That is NOT sustainable at ALL! It's like amped up fast fashion, basically!
Instead of doing that, I wanted to share some of my favorite places to INVEST in a HIGH QUALITY Halloween costume. I've done my best to focus on costumes made in the USA, ethical labor practices, etc. Since most costumes use fabric that isn't sustainably made, you can also request that the maker utilize deadstock fabric in your costume!
Ready to get going?!
Let's do this!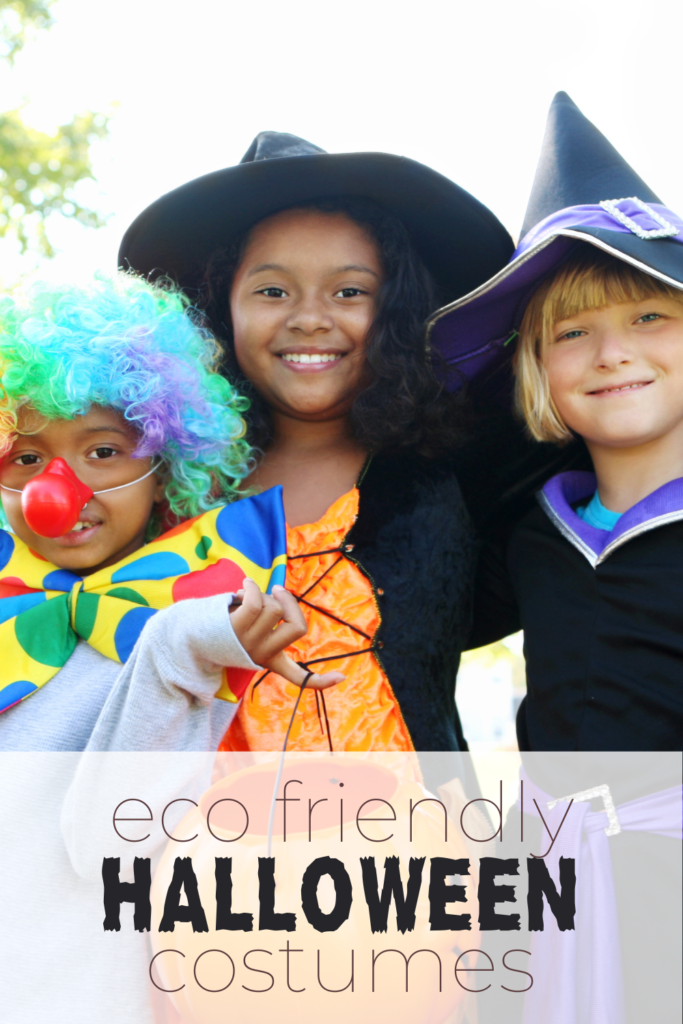 This slow fashion eco friendly costume company is based in Barcelona, Spain. They have a variety of costumes for all genders, and they focus more on the whimsical and magical (witch's costumes, royalty costumes, etc), They also have SUPER fun butterfly cloaks that can be used for a variety of sustainable costume ideas.
Shop this eco friendly Halloween costume brand here!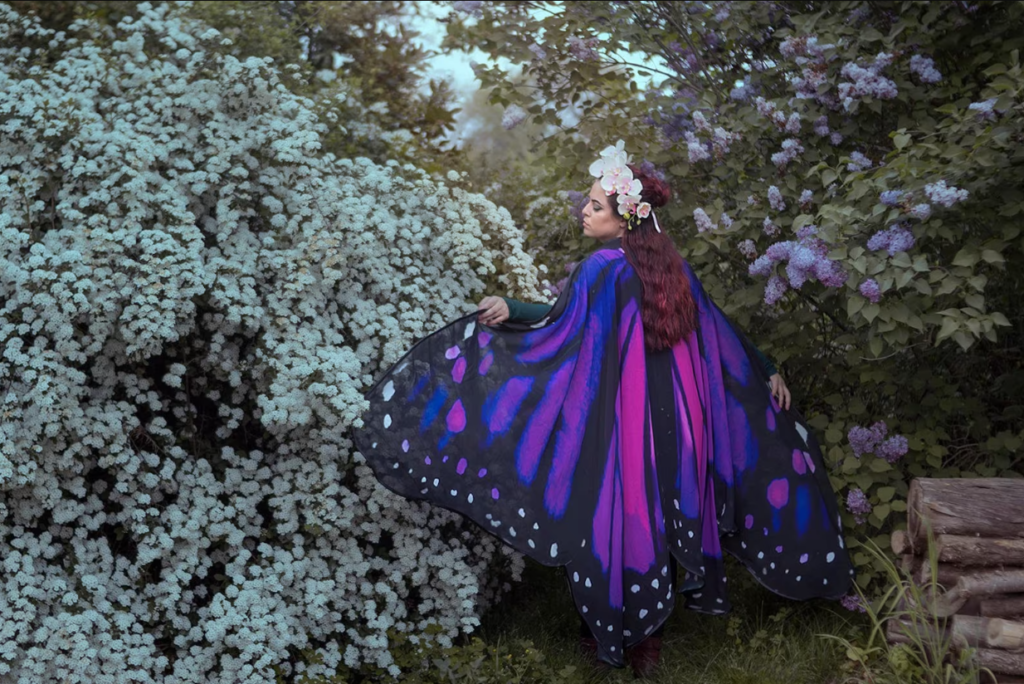 ---
I am so impressed by SilverLeaf Costumes! This brand has a much more inclusive size chart than other options out there. I also love that their pieces are incredibly well-made, and they can be used for different costume ideas (a corset or cape can be used in a variety of ways)!
Their costume range includes:
Steampunk
Superheroes // Comicbook Heroes
Pirate Costumes
Fairies
Reimagined Disney Princesses
Check out eco-friendly luxury Halloween costumes here!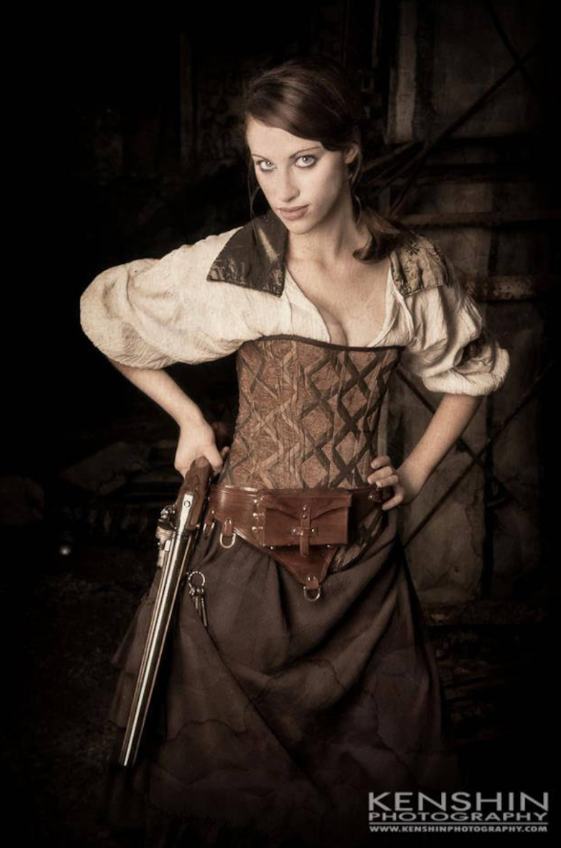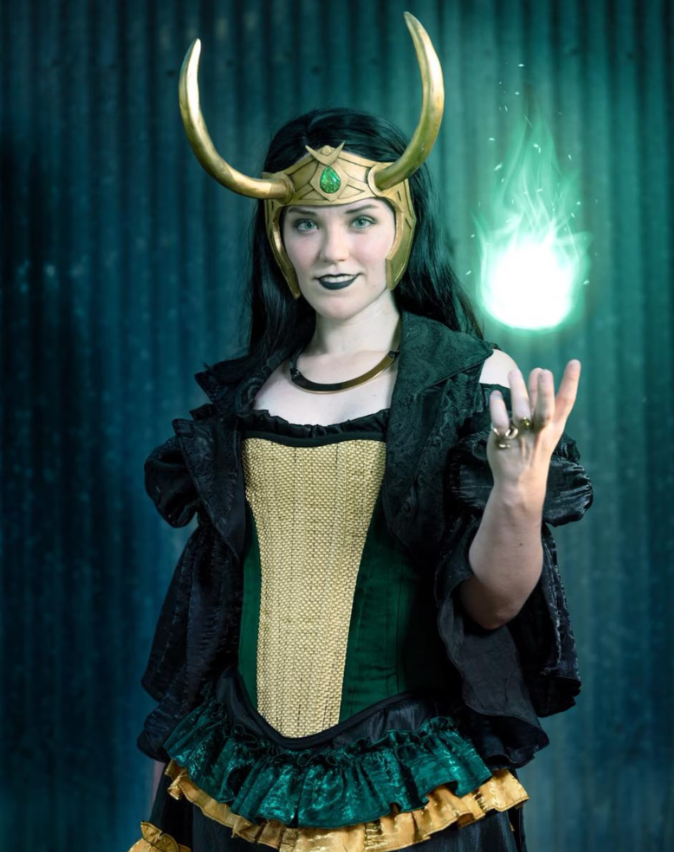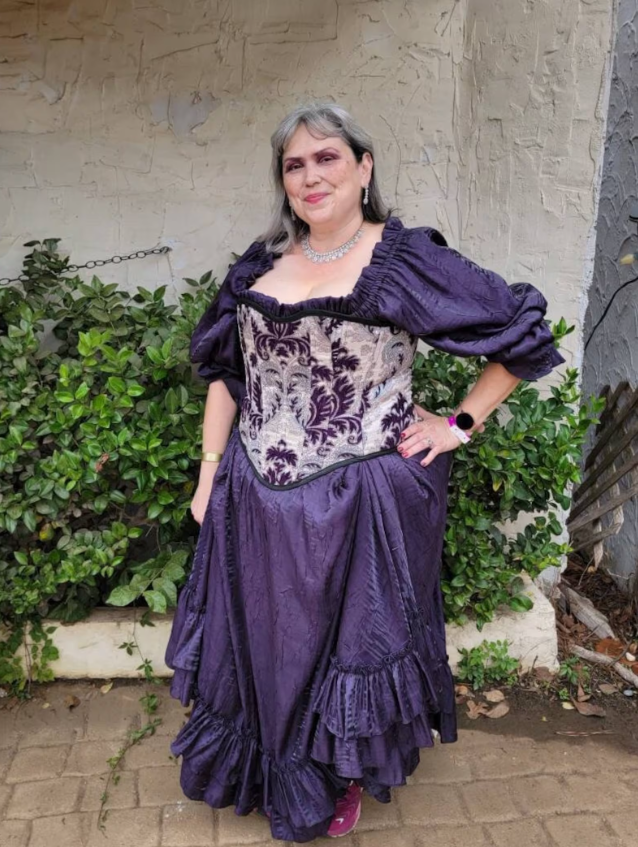 ---
This brand limits their offering to the "women's" section, which is kind of a bummer! They have period costumes from the 18th and 19th century. I also love that their sizing is more inclusive than other brands I've researched, as they include sizes XS to 4X!
From the brand: "Recollections grew as a cottage industry. Operations moved to Hawks, a tiny picturesque community less than 10 miles from the shore of Lake Huron in Northeast Michigan. The company opened in the former Bismarck Township Hall, where operations continue to this day."
Shop this eco-friendly Halloween costume brand here!
---
Looking for a more sustainable Halloween costume for your kiddos? I was so excited to find Kidsly Shop on Etsy! This brand makes kid costumes from 9 months to 8 years old.
The brand is based in Mexico and has higher quality versions of costumes kids love! From Ninja Turtles to Dragon Ball Z to Wonder Woman!
Shop eco-friendly Halloween costumes here!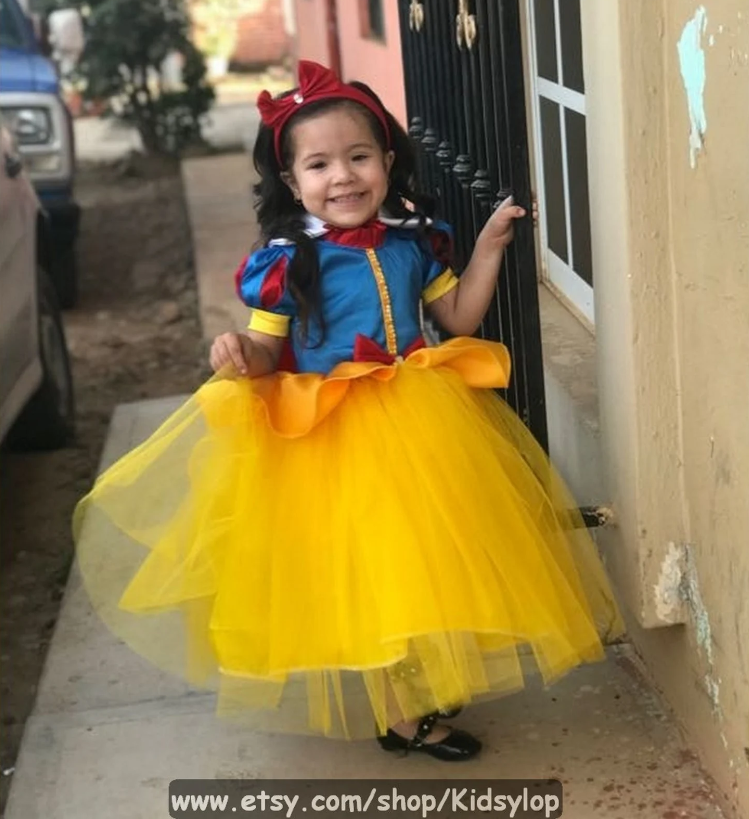 ---
Another option to find an eco-friendly Halloween costume is to sew your own, or pay someone in your community to sew it for you!
Here's how I would go about this:
Call around to local theater companies in August, asking for recommendations for local costumers (FB groups may also have recs!)
Reach out and ask if the costumers are taking private clients.
Get an idea of pricing.
Select your costume using Simplicity Patterns at your local JoAnns.
Confirm pattern selection with the costume designer, discuss fabrics (they may already have fabrics from their own stock)
Order deadstock fabric online or go to a local reuse store (bed sheets and curtains can also be used for a surprising number of costumes)
Wear your costume for years to come!
You can also ask your seamstress to include a corset backing or more seam allowance or fasteners, so you can continue to wear your costume if your body changes in the coming years!

Shop Simplicity Patterns here!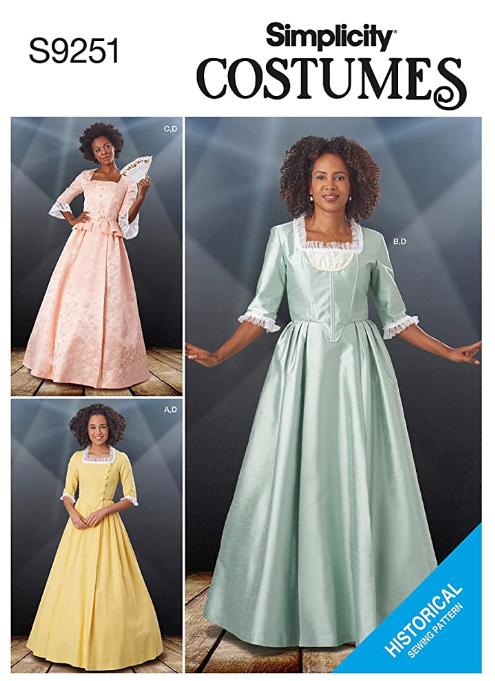 ---
There are a lot of different fashion resale and thrift websites out there, but I think eBay is one of the best – especially for niche costumes. You can search eBay for a specific item you need for your costume that's been gently used, or find high quality costumes.
Shop eco-friendly Halloween costumes here!
---
#7: Rent Costumes from Your Local Theater Company
Finally, I wanted to share an idea that may or may not work! Many local theater companies rent out their costumes as a sort of fundraiser during Halloween. To find a more sustainable Halloween costume, you could rent an existing high end (or even luxury!) Halloween costume. If this idea is of interest, I recommend calling your local theater company and asking to be connected to the costume department!
Bonus Tip: Use Clothing Rental Subscription Services
If renting from a local theater doesn't work, or you still need to supplement your costume with additional pieces, I also use clothing rental subscriptions like Nuuly and Rent the Runway to source clothing for Halloween without the commitment.
This blog post was all about eco friendly Halloween costumes.
---
Hi, I'm Leslie!
Hello Halloween costume loving friend! I'm so glad that you stopped by my blog today. I had a blast sharing 7+ eco friendly Halloween costume ideas with you, from comic book heroes to princesses! If you're into eco-friendly holidays, gardening, urban homesteading, or living a more sustainable life–stick around! Be sure to join my email list, or come hang out on Instagram!
More Eco-Friendly Halloween & Holiday Ideas