Looking for the best gifts for eco friendly people? These are our favorite sustainable gifts that are sure to meet the standards of the most earthy-crunchy person on your list.
I often face a conundrum when writing these sustainable gift guides.
Truth be told, the most eco-friendly gifts is always going to be one that doesn't extract resources from the earth and create waste, whether that be during the manufacturing, shipping or disposal process.
Disclaimer: the only way to truly achieve this is to gift experiences, not things!
That being said, there will be circumstances when you want or need to gift physical items. Think, the office Secret Santa gift exchange, and you picked your colleague that's always droning on about reusable cutlery (hi, it's me!)
These gifts will actually help the eco friendly people in your life achieve their goals of being more sustainable.
To put together this list, we focused on everyday items that are sustainably-made and reusable with the thought that these items could help the recipient practice their values.
Actually, we think there is something for everyone on your shopping list!
This post is all about gifts for eco friendly people.
Hello, I'm Leslie
My name is Leslie, and I'm the founder of PunkMed! On my blog, I and my team share my info, experiences, and recommendations in the area of sustainability, urban homesteading, and outdoor living. Our goal is to make it less overwhelming for you to live a fun and sustainable life!
In today's post, I'm sharing gift ideas for eco friendly people. To be 100% upfront, I have not personally tried all of the products on this list (that would be way too much stuff, and not super eco-friendly!) I've noted which products I've tried and loved, and which products are next on my "To Try" list.
Let's get into it!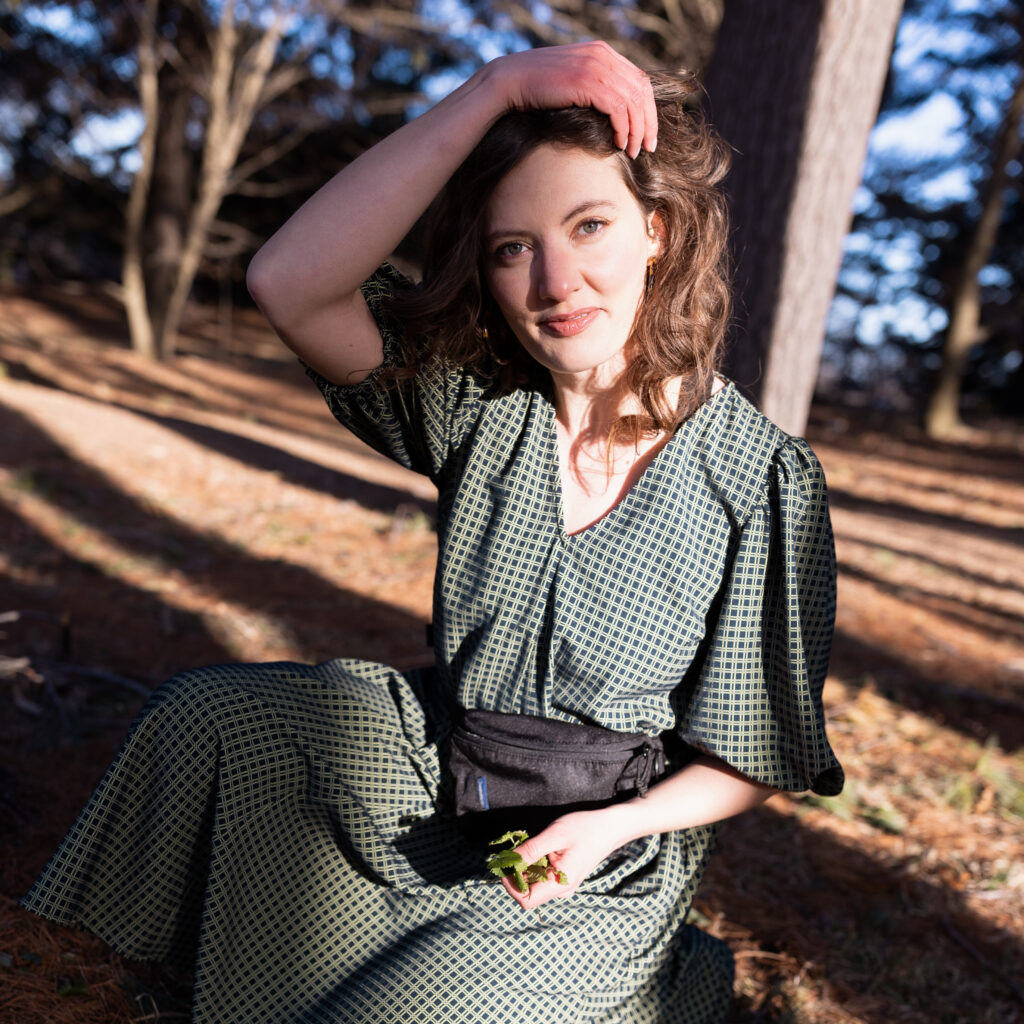 Cheap eco friendly gifts under $25
First on our list of eco-friendly gifts are these cups made with biodegradable bamboo fiber, a highly renewable natural resource, with a 100% food-grade melamine binder. These sustainable gifts come in two sizes and a variety of colors so everyone can have their own personal cup or choose one color to decorate your kitchen.
Switching to these recycled cups is an easy exchange to make from plastic tumblers made with harmful phthalates and BPA.
These cute eco friendly gifts are durable and perfect for everyday use. Great for kids and adults alike, although not microwaveable and are recommended to be washed by hand to ensure longevity.
This cute eco-friendly gift is a sustainable alternative to plastic sandwich bags, which are often discarded after a single use. Aplat reusable pouches are the best solution for keeping sandwiches, crackers, nuts, small fruits, vegetables, grains, garlic, herbs and other small produce fresh.
Packing a lunch everyday or snacks for the park doesn't have to create more waste, which is why these adorable eco-friendly gifts are a wonderful sustainable solution for parents, babysitters and people who enjoy spending time outdoors.
We love them for transporting everyday lunches and snacks since they can be tossed into the wash and dried alongside your usual kitchen towels and reusable paper towels.
A fresh take on food storage, these uniquely designed reusable beeswax food wraps eliminate single use plastic and keep food fresh. These sustainable gifts are an eco-friendly alternative to using plastic wrap or plastic baggies to store food or leftovers.
Beeswrap comes in three sizes, making them suitable for every container or plate of leftovers you want to slide into the fridge.
From prepping meals and storing leftovers in the kitchen, to packing lunches and snacks on the go, Beeswrap keeps food fresh and safe in storage. That's why we love these sustainable gifts for eco-friendly people as an easy, yet thoughtful gift for holidays, housewarmings, dinner parties and potlucks.
This Tequilero shot cup is one of our favorite gifts for someone who is eco-friendly. Tall and lanky, the Tequilero shot cup is inspired by the traditional 'Caballito,' meaning 'little horse,' the tall and thin shot cup for shooting your favorite tequila.
Using recycled copper reduces the amount of plastic waste contributing to landfills on the planet and ensures you have the best looking shot cup at the minibar. This gift doesn't have to be expensive, making it one of our favorite cheap eco friendly gifts for sustainably minded people.
At the party, pull these elegant tiny cups from the ice bucket for a smooth chilled experience with tequila or any fine spirit. Hold them in your hand and let copper's conductivity release the flavors and aromas of your favorite spirit as it warms up to body temperature.
These adoorable silicone based food-protectors, AKA food huggers, make super cute eco-friendly gifts! These round silicone sleeves stretch to fit common fruit and vegetable leftovers of any size. No more breakable parts and pieces, missing container lids, zip top bags, foil or plastic wrap!
A variety of sizes allows for a perfect air tight seal to slow browning and keep food fresher longer. Seal in onion, tomato, cucumber, apple, lemon, cheese, zucchini, and banana to keep them fresh without worrying about mold or leftovers drying out in the refrigerator.
Choose from multiple color options and stock up the kitchen of someone who is environmentally friendly with these cute gifts!
We're all about sustainable solutions for the everyday eco-friendly individual. That's why we love this adorable portable cutlery as the perfect eco-friendly gift! Choose from a variety of colors to personalize each set as a unique gift for people who are eco-friendly in your life.
This cutlery set is made of high quality natural organic wheat straw fiber, BPA free, NON-toxic, odorless and environmentally friendly.
The set is a great choice for parties, camping, picnic, travel and going to school or the office every day. These eco-friendly gifts are easy to carry with their efficient portable design as well as an excellent locking mechanism to prevent them coming loose and falling out. Grab a set for every member of your next road trip or hiking crew and enjoy gifting the sustainable gift that keeps on giving!
Compression socks, but make them eco-friendly gifts! We love the fun colors as well as the mission behind the Girlfriend Collective's recycled water bottle crew socks. Each sock is made with up to 90% recycled plastic bottles with 10% spandex for that extra stretch.
These sustainable socks have a compressive stitch that helps to increase circulation and reduce swelling.They also have a tighter fit to reduce friction at pressure points without restricting airflow.
Even better, these socks make fabulous gifts for eco-friendly people because once they're worn through, just recycle with ReGirlfriend without contributing to landfill or clothing waste.
Cute eco friendly gifts under $50
'Zigna' means 'To Twist' in Tumbuka, the language of Northern Malawi. The Zinga Hoop Earrings make beautiful gifts for eco-friendly people, and this pair features a classic twist design that will suit any style and elevate any outfit.
Yewo's jewelry is made of copper and zinc and is nickel free. Yewo's earring posts are made from hypoallergenic sterling silver and the backs are silver-plated brass that contains no nickel or plastic.
We recommend these gorgeous sustainable earrings as luxury eco-friendly gifts for that special someone in your life. Sustainable jewelry is not always a priority in gift giving, and we hope you enjoy these affordable eco-friendly designs!
Taking a turn from your classic tupperware, these food storage bags and containers are exactly what to get someone who is environmentally friendly and interested in plastic-free alternatives.
These cute containers are made in the USA with 100% pure non-toxic platinum silicone that is completely free of BPA, lead, PVC, latex and phthalates.
They won't leach harmful chemicals into your stored food, like plastics can. These sustainable gifts are user-friendly and no mess guaranteed because they can stand up and stay open completely hands-free.
Zip Top containers are food grade and safe for use in the dishwasher (bottom rack too), freezer and microwave. Use Zip Top containers for food prep, cooking, lunches, left overs, snacks on the go, travel, food storage, crafting and just about anything you can imagine.
As the eco-friendly people in your life know, produce storage can be challenging. Many leafy greens and fresh vegetables are prone to wilting and fading in the dry refrigerator air.That's why we recommend these organic cotton produce bags as one of our favorite eco-friendly gifts.
The multipurpose produce bags are stepping in for the single-use plastic versions you find in grocery stores or green markets. In two versatile weaves and three sizes, they hold everything from fruits and veggies to nuts and freshly-baked loaves—and work as extra helpers around the house, too.
Consider them your shopping sidekicks, all-around fridge organizers, snack chauffeurs, and pantry declutterers. They're washable, reusable, and ultra-sturdy—faithful eco-friends for today, tomorrow, and beyond.
'Bentu' means 'almost full' in Tumbuka, the language of Northern Malawi. The Bentu Necklace is a minimal, elegant necklace that adds a subtle textural element to any outfit. The Bentu necklace makes shopping for stunning luxury eco-friendly gifts look easy!
This necklace is one of our favorite gifts for someone who is eco-friendly, as we encourage choosing jewelry that is made by hand from recycled materials to help reduce waste and unethical practices in jewelry making.
Yewo's jewelry is made of copper and zinc and is nickel free. We recommend these sustainable jewelry pieces for anyone interested in eco-friendly alternatives in accessories.
Have you seen these reusable pot scrubbers? They make wonderful gifts for eco-friendly people. A reusable kitchen staple that comes in a variety of colors is sure to impress your eco-friendly friends!
There are some stains and stubborn pots that require some serious elbow grease— for those, we've always used steel wool. But our steel wool tends to sit about getting grimy and unsightly over time. It can also deteriorate and eventually has to be tossed out.
Instead, try these scrubber pads, designed for everyday us and handmade by Dot and Army. Available in gray or navy, you can throw them in the washing machine when they get dirty, so you can use them again and again. Plus, they've got a new and improved design so there's never been a better time to fall in love with these kitchen helpers.
Gifts for eco friendly people under $100
We love luxurious gift sets for eco-friendly people, especially these recycled glass carafe and tumbler sets! Recycled glass is a wonderful way to add a unique touch to your glassware without contributing to harmful waste in the form of single-use paper and plastic products.
This is one of our favorite eco-friendly gift sets because the vessels are handcrafted via mouth-blown processes to repurpose the glass.
These will make a lovely addition to any nightstand, dinner table or even your refrigerator as well (although why would you want to hide this beautiful set away?!) These sets make wonderful luxury eco friendly gifts for eco friendly people!
Looking for exceptional gifts for eco-friendly people? We love these recycled leggings with POCKETS for everyday wear and running errands.
These recycled leggings are versatile and always classic, with Wolven's signature black being the ultimate staple. The newest basic legging features a high waistband, deep side pockets, and ultra-soft and breathable fabric.
Dyed with vibrant colors so you can rest assured they are never see-through and sure to last through many washes. We love these leggings as gifts for eco-friendly people!
These hand-stitched hoodies are a versatile weight designed to keep wearers cozy throughout the year. Did you know they're also upcycled? These hoodies are exactly what to get someone who is environmentally friendly and always cold!
With brand ONE432's signature red 'Twill & Cross' hand embroidery accentuates the details, while reinforced, double bound seams ensure durability and luxury. Choose from a selection of colors or give these as eco friendly gift sets to a friend!
Designed to be universal in its fit, you can be sure to keep your eco-friendly pals warm and cozy and looking stylish in these upcycled hoodies.
Have we mentioned how much we love recycled glass as gifts for eco-friendly people? These recycled glass champagne flutes are elegant and a simple yet luxurious way to show your appreciation for friends and celebrate their accomplishments.
These champagne flutes have a funky silhouette and wavy detailing to keep the party going. No two are exactly alike due to the mouth-blown, hand crafted nature of each individual recycled design.
Exact coloring, size and shape are all prone to vary given the process of recycling the glass, but knowing you're contributing to prolonging the cycle of reusable materials on our planet makes them even more beautiful!
Luxury eco friendly gifts over $100
We love finding beautiful gift sets for eco-friendly people, and this recycled copper mixologist set is no exception! Perfect for the amateur or experienced mixologist, this beautiful set is made to last.
These beautiful and durable pieces will elevate any home bar, especially for anyone going for the vintage aesthetic. Plus, copper is an inherently clean material with strong natural antimicrobial, antibacterial and antifungal properties.
Use this set to give luxury gifts to eco-friendly people who love to mix their own drinks or are seeking to elevate their home bar situation, and enjoy!
As a purveyor of luxury eco-friendly gifts, this reclaimed wood end grain cutting board is an exceptional find. We love the rich tones and dynamic styling used to craft this beautiful piece of kitchenware.
A solid cutting board can help prevent accidents in the kitchen and provide a firm resting place for any seared meats and vegetables.
Each cutting board is made with 100% reclaimed wood and finished solely with mineral oil leaving it food safe and designed to last. A whopping 9lbs, this cutting board is an essential staple in any heavy duty kitchen.This excellent reclaimed wood cutting board is truly one of the best gifts for eco-friendly people.
Handcrafted using sustainable materials, this vegan alternative backpack is one of many excellent luxury gifts for eco-friendly people. Cork is one of our favorite materials,as harvesting from the cork tree is inherently sustainable. (Fun fact: the cork tree can completely regenerate itself!)
Classic, well designed and reliable, this modern backpack might just be what any capsule wardrobe needs. Large enough to hold all the essentials for work, school, or a day out without compromising on style.
At a tall eleven inches and ten inches wide, this backpack won't hold a large laptop, but is perfect for carrying snacks, cameras, notebooks and more while you may be walking around the city or visiting a friend.
A beautiful recycled blanket can make an excellent gift for eco-friendly people and keep abric out of landfills.
Circo Massimo was the large oval track the Romans used for chariot races. With a dynamic spin on a classic pattern this throw makes a winning statement without overwhelming the subtlety of its neutral color palette.
Beautifully balanced and made in the USA from 100% recycled thread from Spain,the color inverts on either side and stays cozy no matter what. Choose sustainability with this beautiful recycled throw blanket.
Another lovely vegan alternative, these apple leather wallets are one of the best gifts for eco friendly people. That's right, this wallet is made from apples!This wallet utilizes apple scraps produced by the juice industry, among other plant-based materials recycled from farms and industries.
This large wallet has separate zipped and slip pockets as well as eight card slots and four note slots.
Each product varies slightly due to the use of natural materials in craftsmanship, making each individual wallet unique and a special eco-friendly gift.
---
This post was all about gifts for eco friendly people.
Read these sustainable gift guides next:
Looking for more gifts for eco friendly people? Below, I've shared a number of posts I've written on gifts for the earthy-crunchy person in your life:
Join Me on Pinterest
Pinterest is a great platform for planning gifts and finding new eco-friendly products! Join me on Pinterest here, to get all of my gift guides and sustainable tips.