Looking for sustainable cooking gifts for your sous chef? These are our favorite gifts for the home cook who is mindful about the products they're using and how they may impact the planet.
I love cooking at home (it's often the cheaper and healthier option, plus I find it enjoyable) but I am alway surprised at how much waste one simple recipe can create.
During the cooking process you're throwing away parchment paper, baking cups, and aluminum foil. Then you have to store your leftovers with plastic wrap, which is going in the trash after one night in the fridge!
Luckily, there are eco-friendly products available to replace all these single-use materials that making their way from our kitchen waste bins to the landfill.
These are some of our favorite sustainable cooking tools and other goodies for the eco-friendly foodie in your life (maybe that's you!)
This post is all about sustainable cooking gifts.
Hello, I'm Leslie
My name is Leslie, and I'm the founder of PunkMed! On my blog, I and my team share my info, experiences, and recommendations in the area of sustainability (like kitchenware), urban homesteading, and outdoor living. Our goal is to make it less overwhelming for you to live a fun and sustainable life!
In today's post, I'm sharing sustainable cooking tools and gifts. To be 100% upfront, I have not personally tried all of the products on this list (that would be too much for my tiny apartment kitchen!) I've noted which products I've tried and loved, and which products are next on my "To Try" list.
Let's get into it!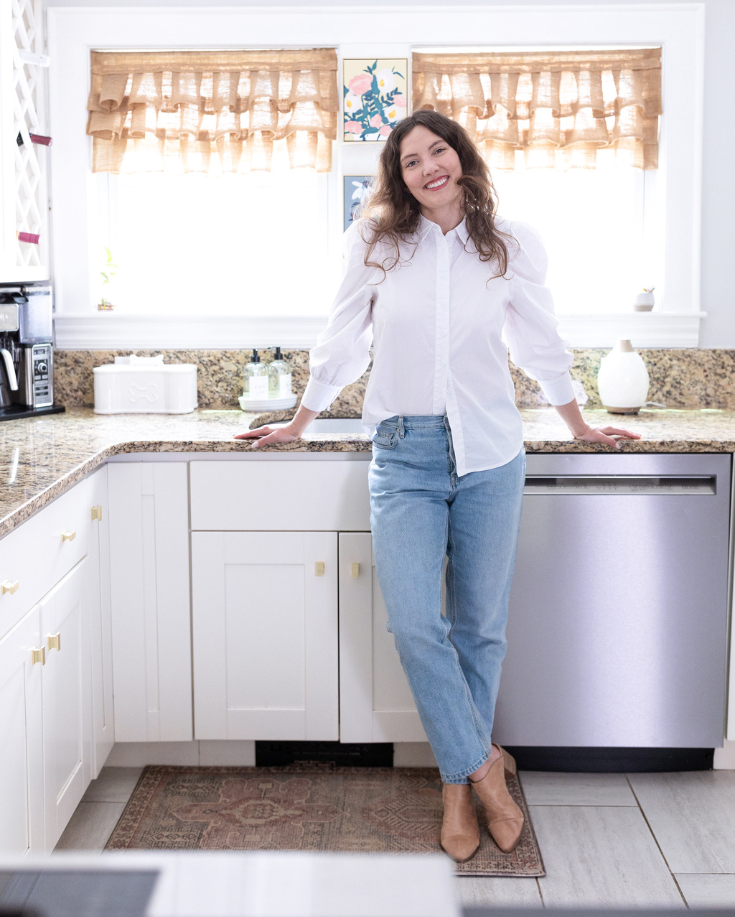 These zero-waste sandwich bags are the alternative to plastic sandwich bags.
Aplat reusable pouches are the best sustainable kitchen solution for keeping sandwiches, crackers, nuts, small fruits, vegetables, grains, garlic, herbs, and other produce fresh.
Swap out aluminum foil, plastic wrap, or plastic sandwich bags for these eco-friendly bags that help support a more sustainable cooking journey.
Want to have organic veggies on hand without hitting the grocery store?
Try using this organic mushroom grow kit as a unique, sustainable kitchen gift! These mushrooms are not genetically modified and can be tossed in with salads, grilled with kabobs, or more.
This mushroom grow kit acts as a built-in greenhouse where you can continue to harvest mushrooms all year.
If you have a friend who's looking to start a kitchen herb garden, why not give them this reusable cilantro garden jar?
Modern Sprout specializes in creating sustainable hydroponic solutions making this garden jar easy to maintain, start and care for.
Grow herbs in an eco-friendly, reusable container and cut down on waste and plastic packaging.
If you want to get in on the sourdough community, this high-quality and healthy starter is the perfect place to begin.
It's a great sustainable kitchen gift that keeps giving, feeding families for years with sourdough pizza dough, muffins, pancakes, pasta, cakes, and more.
With proper care, an heirloom sourdough starter can be reused indefinitely to leaven baked goods, making it easy for you to create delicious bread repeatedly. Now that's an eco-friendly kitchen gift!
This sustainable cooking gift for the foodie in your life offers a fresh take on food storage.
These uniquely designed reusable beeswax wraps eliminate single-use plastic and keep food fresh. Use this gift for prepping meals, storing leftovers in the kitchen, and packing lunches and snacks on the go.
This is a sustainable, accessible, thoughtful gift for holidays, housewarmings, dinner parties, and potlucks.
Have someone in your life that loves to bake but hates throwing away paper baking cups?
We recommend these reusable cupcake liners, made with a platinum-grade silicone that is nonstick and dishwasher safe.
With newly added pull tabs, baked goods pop out easily, and a subtle texture change indicates the fill line for just-right-sized cupcakes and muffins.
Why do we love these Food Huggers so much?
They're dishwasher safe, reusable, use less refrigerator space, eliminate single-use plastic, and are a great foodie or housewarming gift for eco-friendly people who love kitchen gadgets and hate waste.
Food Huggers have a variety of sizes allowing for a perfect air-tight seal to slow browning and keep food fresher longer. Seal onion, tomato, cucumber, apple, lemon, cheese, zucchini, and banana to keep them fresh. Eliminate single-use plastics in your kitchen and start hugging food leftovers today!
Speaking of eco-friendly kitchen gifts, these 100% pure, non-toxic platinum silicone food bags are free of BPA, lead, PVC, latex, and phthalates, andwon't leach harmful chemicals. We recommend using Zip Top containers for food prep.
Best of all, these food storage bags are designed for easy use and cleaning. Made with single-piece construction with no glue or plastic sliders, Zip Top is the most durable and easy-to-use reusable container.
Swap these reusable silicone food storage bags and containers and move to a more sustainable solution to food storage!
One eco-friendly kitchen solution is to prepare broths ahead of time for easy meal prep.
We love these Souper Cubes as a reusable alternative to plastic ice cube trays because they're designed with meal prep in mind.
These handy dandy tools make it easy to freeze food in perfect portions,great for bone broth servings, recipes, meal prep, and portion-controlled meals.
If your kitchen is looking for a sustainable pastry solution for decorating, why not try these de Buyer reusable pastry bags!
They're made from sturdy-yet-supple nylon, and since they can handle hot and cold foods, they'll tackle everything from frosting and chocolate to dough and deviled eggs. They come in two go-to sizes—18 inches and 13.75 inches—and just so happen to work with all kinds of tips and nozzles (like this handy-dandy set).
The icing on the cake? Every sustainable nylon bag is a snap to clean since it's dishwasher-safe—and thanks to that lil' loop on the end, you can hang it up for no-fuss drying. So give these pastry bags as an eco-friendly kitchen gift!
This handcrafted decanter is a perfect eco-friendly kitchen gift, designed to store olive oil, vinegar, or even soy sauce.
It includes a cork pourer that fits snugly on the top and keeps oils fresh byblocking out sunlight and keeping things cool.
The bottle is 6.5″ tall (to the top of the bottle, not the spout) and holds approximately 24 ounces. As a sustainable alternative to cheap plastic, why not choose this specially crafted decanter as an eco kitchen gift!
Made from 100% organic cotton, these multipurpose produce bags are stepping in for the single-use plastic versions you find in grocery stores..
In two versatile weaves and three sizes, they hold everything from fruits and veggies to nuts and freshly-baked loaves—and work as extra helpers around the house, too.
Consider them your shopping sidekicks, all-around fridge organizers, snack chauffeurs, and pantry declutterers. They're washable, reusable, and ultra-sturdy—faithful eco-friends for today, tomorrow, and beyond.
Kitchen cleaning supplies can be a popular area for waste and single-use products. We recommend these reusable pot scrubbers to prolong your pots and pans and reduce waste!
Some stains and stubborn pots require serious elbow grease. But steel wool tends to get grimy and unsightly over time.
Available in gray or navy, you can throw them in the washing machine when they get dirty, so you can use them again and again. Plus, they've got a new and improved design, so there's never been a better time to fall in love with these eco-friendly kitchen gifts.
Are you looking for a unique, sustainable kitchen gift? Maldon salt is a prestigious and unique product known for its flavor and quality and sought after by the health-conscious and gourmets alike.
Maldon salt is perfect for elevating your steak, classic cocktail, or even a chocolate chip cookie.
These soft, crunchy sea salt flakes have a fresh intensity and clean taste containing the perfect balance of natural minerals to enhance any dish, making it a great long-term sustainable solution to single-use seasoning container waste in the kitchen.
Forget a bouquet of flowers; why not give the delicious gift of this "bouquet" of incredibly tasty gourmet salami, delivered straight to a loved one's door wrapped up in a festive, ribbon-tied arrangement.
Select this eco-friendly gift and stock a lover's kitchen with delicious salami!
One of our favorite sustainable kitchen gifts is this recycled glass carafe and tumbler set.
This tumbler set is made with sustainable glass that's been repurposed, helping to diminish the number of single-use plastics and glass sent to landfills.
This set includes one carafe and two tumblers which are dishwasher safe and made from recycled, mouth-blown glass. This set makes an exceptional sustainable kitchen gift with a unique human touch.
We love this multi-purpose ramen set designed for long-term use and a sustainable solution to plastic and single-use containers.
It comes with all the makings of a cozy meal—a ceramic soup bowl, a soup-expert renge spoon to give your broth and noodles a lift, plus a pair of chopsticks with a little rest to prop 'em up.
What's more, the whole kit and caboodle is dishwasher and microwave friendly, making it the perfect eco-friendly gift to the ramen lover in your life.
We love a durable placemat moment. Use this recycled rubber placemat to protect your table from scuffs and damage while still having a beautiful aesthetic to your decor.
These recycled placemats are eco-friendly,heat resistant, and made in the United States.
Designed to last, use these mats to provide extra grip to dishes and utensils at the table or protect from crafts or projects. This set is a multipurpose tool in your eco kitchen!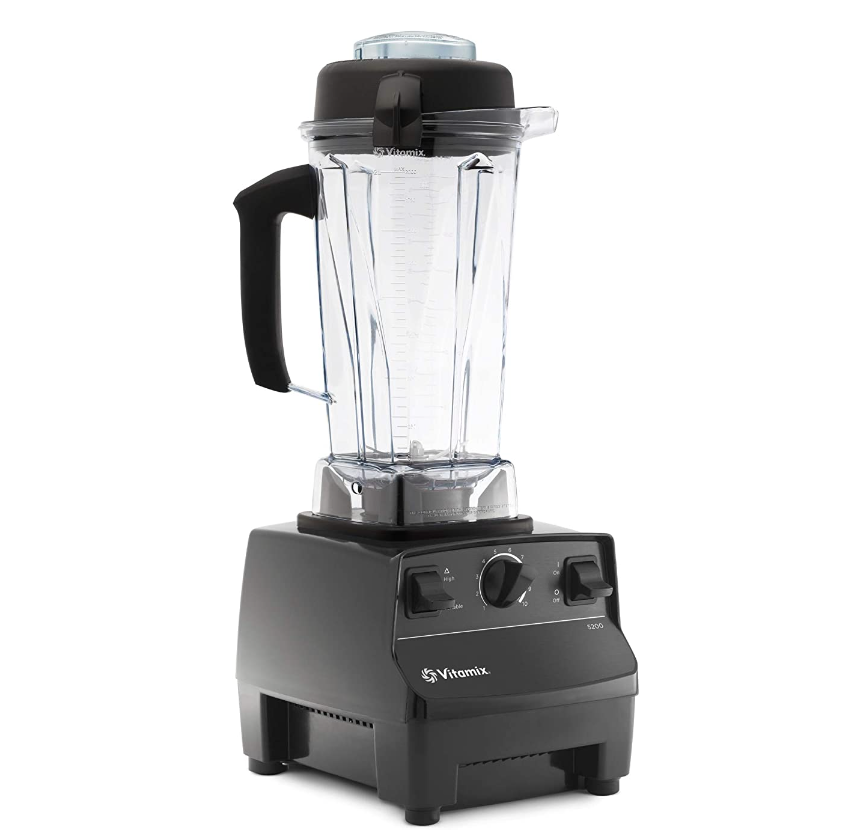 Having a powerful blender in your eco kitchen is a sure move toward sustainability, helping create large batches of soups, smoothies, and sauces,eliminating additional waste with plastic packaging and single-use products.
This Vitamix has a variety of speed controls and can make up to 64-ounce batches. You can even reheat soup or transform ingredients from a chill to a piping hot soup mix in less than 7 minutes. Grab this eco-friendly kitchen tool as a gift!
Essential gift set of bar tools for the sustainable mixologist.
These beautiful and durable pieces will elevate any bar, whether at home for fun or entertaining house guests.
Copper is an inherently clean material with strong natural antimicrobial, antibacterial and antifungal properties, making this mixologist set an eco-friendly, sustainable kitchen gift for any amateur mixologist.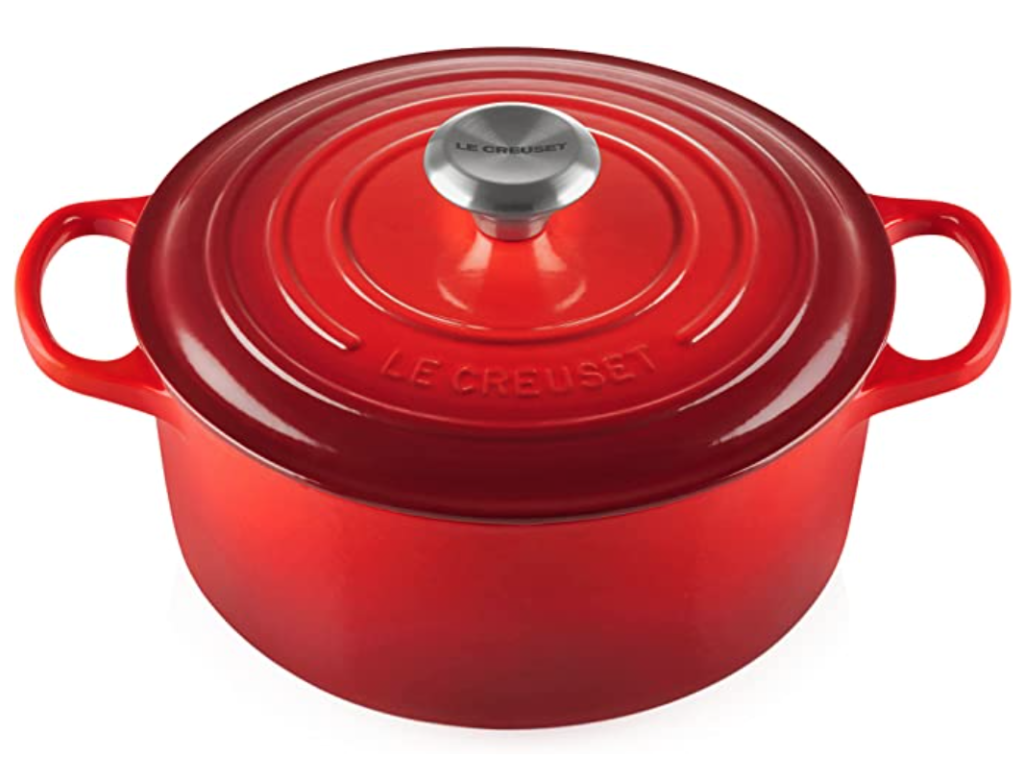 No kitchen is complete without a dutch oven, designed for long and slow roasts.
This sustainable Le Creuset Enameled cast iron dutch oven is a wonderful eco-friendly kitchen gift as it's made to last and can replace plastic or rubber materials that may tarnish or become damaged after a few uses.
In addition, these dutch ovens are hardy and heat resistant, meaning they will outlast many of your household pots and pans through the years. The enamel protection allows for even heat distribution.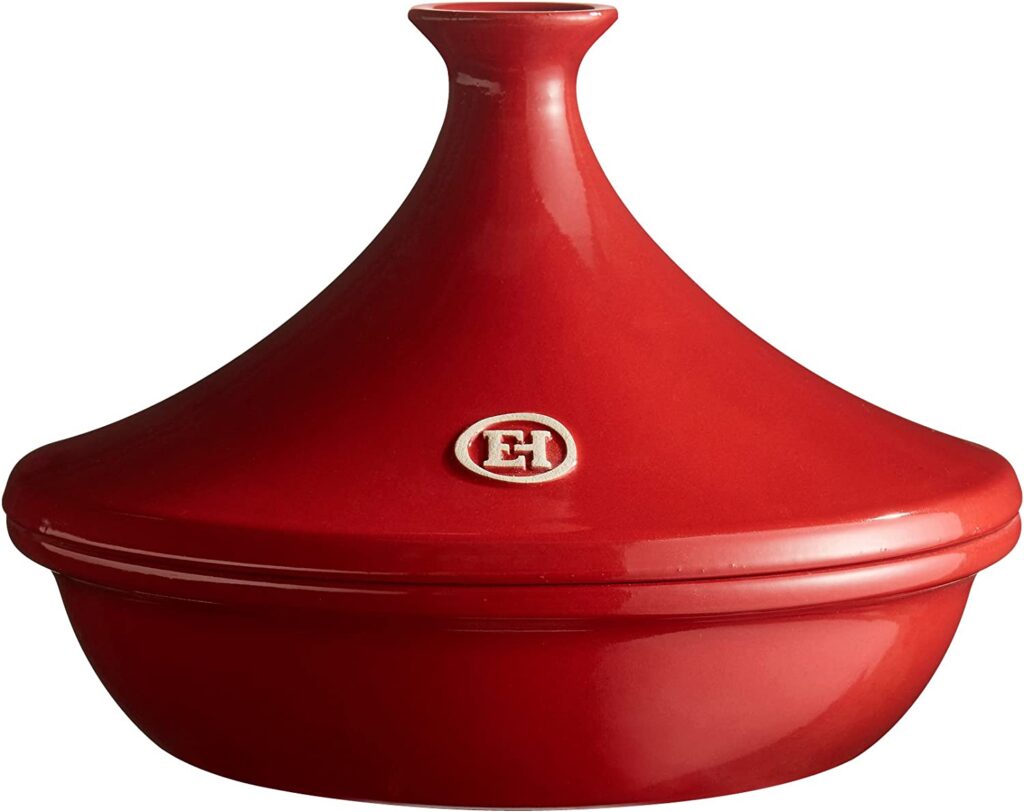 Made from Flame Ceramic, this sustainable tagine can be used directly on the heat or in the oven.
Make delicious tagines, stews, and any recipe that requires simmering.
This eco-friendly kitchen gift can be used on all direct heat sources: gas, electric, or halogen (with an induction disk for induction hobs) and in the oven. This Flame ceramic has been designed specifically for slow simmering, which brings out the flavors in the recipe, and is guaranteed to last for years.
Artisans in Vietnam handcraft this one-of-a kind salad bowl.
Finished with all-natural lacquers and varnishes, this sustainable kitchen gift is made to last and replace single-use salad containers.
This handcrafted product is not microwave or dishwasher safe and, but with proper care, will last a while as an attractive and unique storage solution for all your leafy green needs.
---
This post was all about sustainable cooking gifts.
Read these sustainable gift guides next:
Looking for more helpful eco-friendly gifts? Below, I've shared a number of posts I've written on gifts for girlfriends, moms and women:
Join Me on Pinterest
Pinterest is a great platform for planning gifts and finding new eco-friendly products! Join me on Pinterest here, to get all of my gift guides and sustainable tips.