Looking for gifts for nature lovers? These gift ideas are perfect for the person in your life who rather be outside.
I feel like I'm the easiest person in the world to shop for because my interests are niche and I'm very vocal about them. (I literally have a whole blog about them!)
Sometimes I feel like you could pick anything up off the shelf at your local REI for me and it would be a winning gift in my book.
But, what I sometimes forget is that shopping for nature lovers can be a daunting task for the non-outdoorsy people! It can be hard to shop for the hiker, camper, or birder in your life when you couldn't be paid to sleep outside and don't know the difference between a blue bird and a blue jay!
I got you, friend!
These are the best gifts for nature lovers, as vetted by me, a certified nature lover.
This post is all about gifts for nature lovers.
Hello, I'm Leslie
My name is Leslie, and I'm the founder of PunkMed! On my blog, I and my team share my info, experiences, and recommendations in the area of sustainability, urban homesteading, and outdoor living. Our goal is to make it less overwhelming for you to live a fun and sustainable life!
In today's post, I'm sharing gift ideas for nature lovers. To be 100% upfront, I have not personally tried all of the products on this list YET (that would be way too much, and not super sustainable!) I've noted which products I've tried and loved, and which products are next on my "To Try" list.
Let's get into it!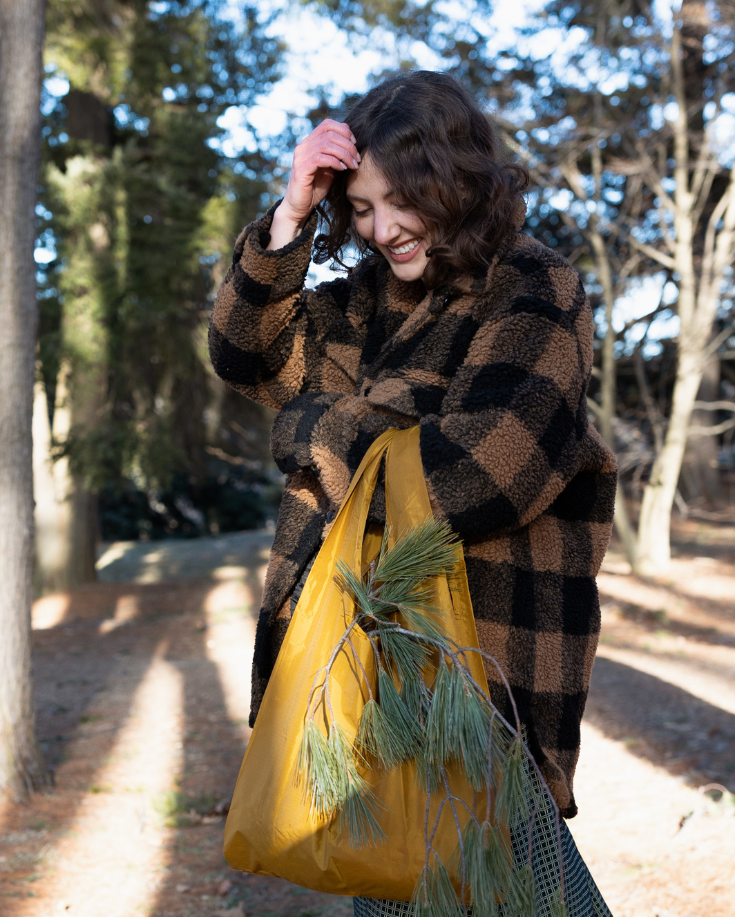 #1 Gift for Nature Lovers – Tree Finder: A Manual for Identification of Trees by their Leaves
First up on our list of birthday gifts for nature lovers is this tree identification guide! This essential guide by celebrated ecologist May Theilgaard Watts helps readers identify native (and some widely introduced) trees of the United States and Canada, east of the Rocky Mountains.
This guide for nature lovers includes 161 species accompanied by line drawing illustrations to help you identify trees while out in the field. Designed to be compact, this book is only six by four inches making it a handy tool easy to store in back pockets or backpacks.
With this handy, easy-to-use guide, nature lovers everywhere will be able to enjoy identifying trees while traveling. Consider this one of the best gifts for nature lovers!
Up next in our list of cool gifts for nature lovers, a personal water filtration device!
The microfiltration membrane removes waterborne bacteria (including E. coli and salmonella), and parasites (including giardia and cryptosporidium). It also removes the smallest microplastics found in the environment (down to 1 micron), and reduces turbidity down to 0.2 microns.
LifeStraw understands the importance of their environmental impact, which means for each personal water filter purchased, they're providing safe drinking water for a school child up to an entire year. Talk about unique gifts for nature lovers that are sure to leave an impact!
This hiking log book, especially designed for tracking adventures, is one of our favorite cool gifts for nature lovers. A sturdy and durable hardcover book with 160 pages of preprinted space to record each hike with space to journal about the experience.
Eachentry provides two pages for documenting each hike, along with an inside pocket for trail maps or mementos. Plus it easily fits in your backpack and measures 8.25″ x 6.25″.
Gifting this hiking logbook is a great way to ensure your nature loving friends are able to enjoy the hike as well as the memories while documenting their trip.
#4 Best Gift for Nature Lovers – Backyard Foraging: 65 Familiar Plants You Didn't Know You Could Eat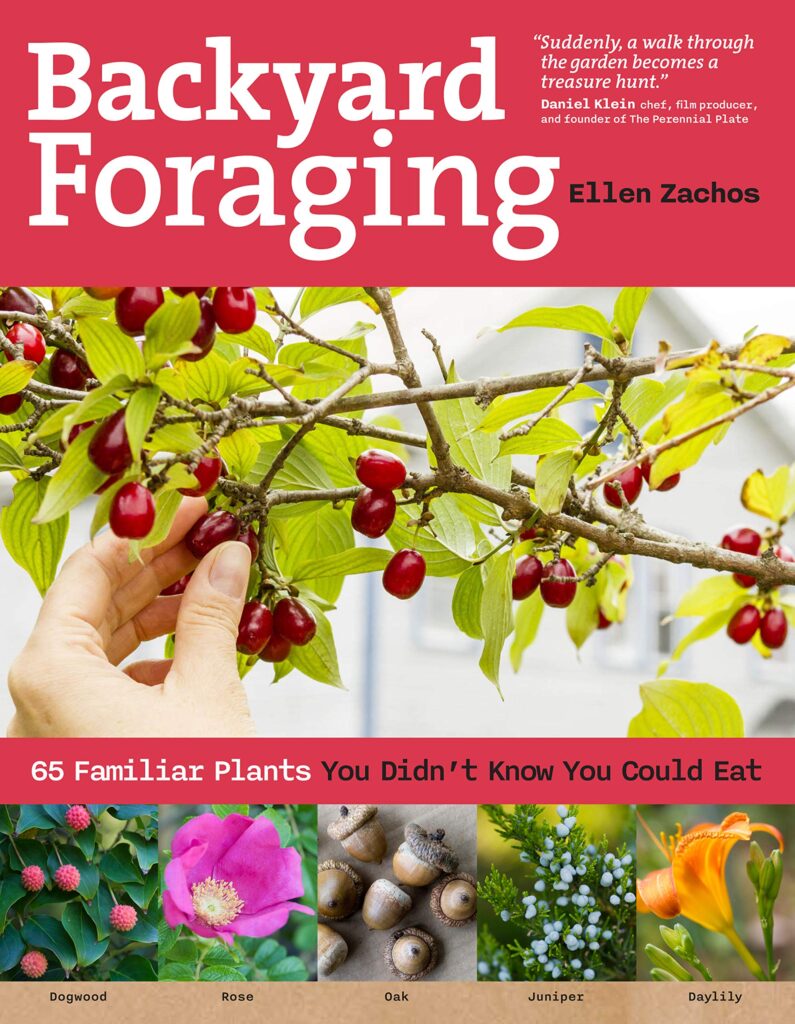 Are you looking for the perfect gift for the nature lover in your life? We'd like to suggest this backyard foraging guide, designed for new and experienced foragers alike.
This book features 70 edible weeds, flowers, mushrooms, and ornamental plants typically found in urban and suburban neighborhoods. Sparing no details, nature lovers can carry this guide with them while out adventuring or simply exploring local flora in their backyard.
Full-color photographs make identification easy, while tips on common plant locations, pesticides, pollution, and dangerous flora make foraging as safe and simple as stepping into the backyard to discover something new and delicious.
The Rambler 10 oz wine tumbler is made from durable stainless steel with double-wall vacuum insulation to protect hot or cold beverages at all costs, making it one of the best birthday gifts for nature lovers that enjoy wine on the go!
Nature lovers have no reason to fear for leaks or spilled beverages on the trails with this secure and compact tumbler. These Ramblers come standard with the YETI MagSlider Lid, the only drink lid that uses the power of magnets to keep drinks on lock. Keep in mind, wine tumblers can be used for ANY beverage, so these are great gifts for sober friends wanting to enjoy a nice seltzer or crisp lemonade at the campsite.
Yeti tumblers are BPA free and dishwasher safe, no special treatment needed here to enjoy a good time.
If you grew up with a map of the United States to collect state quarter designs, you might just need this national park checklist! These designs are such unique gifts for nature lovers because they offer a simple and understated way to track their travels.
This sustainable gift is made with reclaimed wood and shipped with 100% recyclable material, so your environmentally-minded friends will thank you.
This minimalist wall hanging is a wonderful way for the nature-loving person in your life to commemorate adventures to national parks, or just get them inspired to hit the trails!
#7 Gifts for Nature Lovers – Coleman Camping Chair with Built-in 4 Can Cooler
Have a cold drink at hand at the campsite, BBQ or picnic with a Coleman Cooler Quad Chair. This isn't a basic camping chair, this chair comes with a built-in cooler, making it one of the best gifts for nature lovers who know the value of having a cool beverage on hand in the summer heat.
The cooler built into the armrest holds up to 4 cans and provides easy access to a fresh, cold drink once the one in your mesh cup holder is empty. The fully cushioned seat and back only adds to the comfort and relaxation.
If you want your hands free, the side pockets work nicely to store your phone, book or some snacks. When the fun is done, the chair easily folds up into a carry bag for easy transport and storage.
A bonfire and s'mores make the perfect pair! This is one of the most unique gifts for nature lovers we found because you can personalize the roasting stick handles (perhaps with your recipient's name?!)
Roast a perfect marshmallow, every time. Thisgift set comes equipped with four telescoping roasting sticks and even includes a step-by-step guide for making these irresistible treats.
Get ready for a night of fun and relaxation with friends and family with this beautifully packaged s'mores roasting set.
These giant bath towels are excellent birthday gifts for nature lovers who enjoy tanning on the beach and sustainable products made to last!
Each towel is a soft, reversible style made from organic cotton to provide a comfortable and fast-drying experience. These towels measure 60″ × 30″ making them the perfect length for stretching out or drying off after a dip in nature.
These towels are such perfect gifts for nature lovers since they're simply no fuss, just machine wash when dirty and hang to dry or dry by machine if needed. The unique styles are sure to stand out in a crowd!
Wanting to level up your beach attire? This umbrella shelter is such a great way to enjoy the outdoors while being protected from harmful UV rays.
The nine foot umbrella canopy features UPF 50+sun and weather protection for the beach, camping, sporting events, concerts and festivals!
The oversized auger bit with an integrated twist handle easily and securely anchors the umbrella in sand, grass, and dirt, while the included stakes offer extra security. And the best part? This unique gift comes in a variety of colors making it one of the best gifts for nature lovers!
Finding the best gifts for nature lovers is challenging because we want to make the most sustainable choices. We love the apparel sold by our friends Valley Cruise Press because they believe in making sustainable, small-batch clothing locally!
Valley Cruise Press was founded as a small business in 2014 with the mission to bring the work of illustrators to life. Now, eight years later, they've expanded their mission to encompass the belief that small businesses can do good.
For every purchase from their website, they donate 1% to organizations that value sustainability and social justice. Valley Cruise Press is committed to reducing their carbon footprint each year, choosing to manufacture their products in the US and support the local economy when possible, making their products some of the best birthday gifts for nature lovers and more!
Choosing the perfect birthday gifts for nature lovers doesn't have to be hard– like this super soft puffy camping blanket; that's a no brainer! This is the best gift to keep nature lovers warm and insulated outside when temperatures drop.
This puffy blanket is ultra-lightweight (it weighs less than a pound!) and is easy to pack along for trips where space is limited.
This down-alternative blanket is made from 100% post-consumer NanoLoft insulation technology that mimics down for the best warmth to weight ratio when camping, hiking, or backpacking.
#13 Gift for Nature Lovers – Picnic Backpack with Cooler, Insulated Wine Holder & Blanket
Sure, we all know about picnic baskets, but have you ever seen a picnic backpack?
The backpack comes fully equipped with a blanket, convenient detachable wine holder, as well as an insulated cooler compartment to keep food and drink at the perfect temperature.
This pack also includes all the makings for a romantic wine and cheese tasting in the park: a hardwood cutting board, cheese knife, salt and pepper shakers, acrylic wine glasses, nine inch melamine plates, stainless steel flatware, and napkins. All the essentials for a nature lover's picnic!
We love getting cozy in the woods, which is why we love this 3-person tent as one of the best birthday gifts for nature lovers! Get comfortable with this spacious tent design made from recycled materials.
Whether trekking solo or backpacking with a friend, camp comfortably on the next expedition with plenty of space for storage and to stretch out at night. Two doors give each sleeper quick in/out access while two generous vestibules hold each camper's gear.
What makes these tents such exceptionally unique gifts for nature lovers? These tents are made from fully recycled, durable materials including a polyester ripstop rainfly and a recycled floor and canopy that are built to last.
Sure, everyone got a tent for camping, but did anyone bring the campfire? If you're looking for a unique gift for nature lovers, this solo portable fire pit is sure to wow anyone!
The Bonfire is not only easy to clean up, but won't leave a group smelling like campfire smoke. The Bonfire burns wood, but produces almost no smoke and leaves only fine ash leftovers!
Portable fire pits help protect forests from forest fires and promote the National Parks saying "leave it better than when you came."
Keep the lights on for your nature loving friends with this gorgeous rechargeable LED camping lantern. This lantern will light up any space with its soft glow, from the campsite to the bedroom. It is the perfect addition to any setting of everyday life or on the trails.
This lantern is adjustable to be bright enough to read by, or subdued enough to serve as an overnight night light in the tent.
The light source is hidden at the top so that it does not shine directly into the eyes making it the perfect addition to any camping supplies.
#17 Unique Gift for Nature Lovers – The North Face Eco Trail Down 20F / -7C Backpacking Sleeping Bag
Next up on our list of unique gifts for nature lovers, we recommend this North Face sleeping bag optimized for temperatures as low as twenty degrees fahrenheit.
The eco-down material is created from 100% recycled fabrics that are durable and dry quickly in the event they become damp. No cold feet in this tent, just warm and cozy adventurers!
These sleeping bags make excellent birthday gifts for nature lovers who need their sleep on the trails!
Last but not least on our list of gifts for nature lovers, I had to recommend this mini propane grill that I personally use both in the backyard and at the campsite.
The Weber Q1200 Red Gas Grill features an 8500 BTU, durable split porcelain enameled cast iron grates, an accommodating cooking space, built-in thermometer, large grip handle and control knob with ergonomic side handle. We love easy-to-use gifts for nature lovers!
This mini grill has quickly become one of my favorite appliances to take on the road when car camping, or when just whipping up a few burgers at home. We're sure the nature lover in your life will appreciate the ability to cook outdoors on the fly!
---
This post was all about gifts for nature lovers.
Read these eco-friendly gift guides next:
Looking for more gifts for nature lovers? Below, I've shared a number of posts I've written on gifts for the outdoorsy person in your life:
Join Me on Pinterest
Pinterest is a great platform for planning gifts and finding new eco-friendly products! Join me on Pinterest here, to get all of my gift guides and outdoor living tips.