This post may contain affiliate links, which means that I may receive a commission if you make a purchase using these links.
Looking for the perfect outdoorsy gifts for dad? If loves to hike, camp, fish, or just spend some quality time outdoors, these gifts are sure to make him feel up to the adventure.
Shopping for dads can be tough.
This is probably why we usually default to boring tropes and played-out gifts. How many novelty ties can one man own?!
Even if your dad has a super specific outdoorsy hobby you can mine for gift ideas, it can be difficult as a layperson to know what to buy.
If your dad's idea of bonding time was a family camping trip (while you rather be in a hotel with running water) we have the gift guide for you!
Read on for the best outdoor gift ideas for dad.
This post is all about outdoorsy gifts for dad.
Table of Contents – Best Outdoorsy Gifts for Dad
Outdoorsy Gifts for Dad Under $25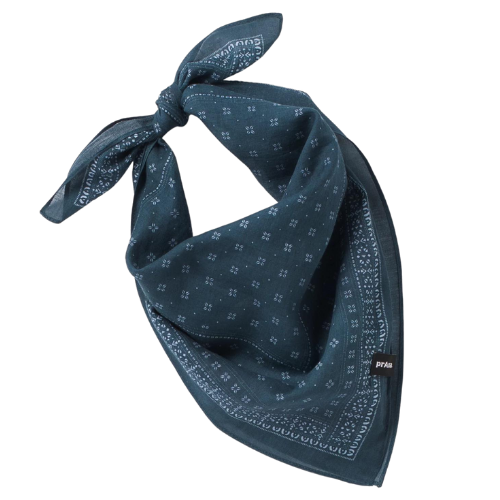 This bandana is perfect if you're looking for a chic gift for a seriously stylish outdoorsy dad!
This bandana is made from sustainable crepe and is seriously versatile. With more than 101 uses from fashionable accessory to practical hiking gift, any dad will appreciate this stylish bandana!
Choose from various colors that will match most earth tone hiking or camping gear and complete your outdoorsy aesthetic with this beautiful sustainable bandana.
These reusable beeswax food wraps eliminate single-use plastic and keep food fresh, making the perfect camping gift for dad (or honestly every day use!)
From prepping meals and storing leftovers in the kitchen to packing lunches and snacks on the go, Bee's Wrap has you covered. Plastic-free and silicone-free with various sizes means gifting this wrap will go a long way in protecting food–sustainably.
These wraps are an easy yet thoughtful gift for the outdoorsy dad committed to sustainability in their hiking and camping activities!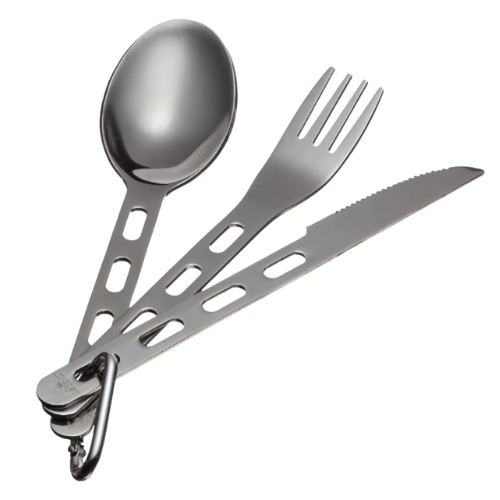 This steel cutlery set is ready to go with your outdoorsy dad anywhere.
This cutlery set includes a knife, fork, and spoon and is made from durable, lightweight 18/8 stainless steel. Since every piece is washable, you're keeping single use plastic forks from the trash with every use.
The Ascend 3 Piece Stainless Steel Cutlery Set is a smart choice for backpackers, campers, hunters, or fishermen. Stand out with one of our favorite hiking gifts for dad!
Does your dad love to hike, but complains of lack of energy, sore muscles and dehydration?
The Nuun Sport Electrolyte-Rich Sports Drink Tablets are the perfect gift for active dads, enhanced with electrolytes and bursting with a natural, low-calorie fruity flavor.
Keep a tube in your hiking pack, gym bag, or anywhere you'll want to mix up a healthy, replenishing drink. These tablets are so easy to use–simply mix drop in water anytime you need a replenishing beverage.
These tablets make a tremendous outdoorsy gift for dad because keeping them on hand will improve any dad's experience while out in the woods or on the water.
If you don't have a bucket hat, are you even a camping dad?
This comfortable and trendy fishing hat is the perfect gift for any dad that loves to spend time outdoors but may need a little extra sun protection. These bucket hats come with more than seven color options and an adjustable chin strap, making them a great camping gift for dad.
Bucket hats are a classic outdoor gift idea for dad, and we think this one rules!
Insect repellent is one thing no dad likes to forget while adventuring in the great outdoors.
This plant-based insect repellent is an outdoorsy tool that provides you with protection during adventures in the backyard and on the go, lasting up to 6 hours.
Most insect repellents carry a medicinal, gross smell and leave you feeling sticky and grumpy. Instead, this plant-based, lemony fresh spray absorbs quickly into the skin without leaving anyone feeling greasy.
Gift this sustainable plant-based insect repellent as a camping gift for dad and help protect them against winged pests.
Outdoorsy Gifts for Dad Under $50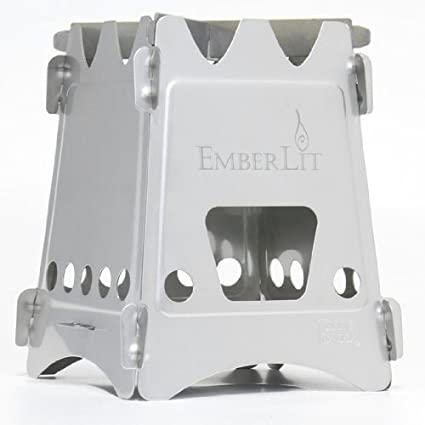 This is an excellent stove for backpackers and generally outdoorsy dads.
Made of strong stainless steel panels, this lightweight wood stove consists of 4 panels that come together in seconds to give you a robust wood-burning platform. Weighing less than 11.3 oz., this renewable fuel stove holds pots and pans securely without any wobble while cooking and then packs flat for easy transport.
This outdoorsy gift for dads is great for campouts, backpack adventures, survival kits, and emergency kits, all while saving the space and weight of a traditional backpack stove and fuel canister.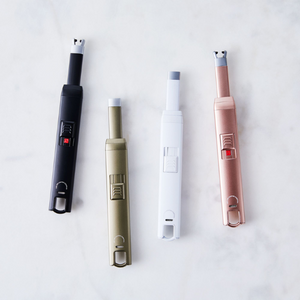 All dads love a cool tech moment, so this flame-free lighter is one of our favorite camping gifts for dads! Plus it also comes in handy for candles, incense, birthdays, etc.
Thanks to its electric superpowers, this rechargeable lighter will give you up to 300 uses on a single charge from your USB port, all without a lick of butane, so you don't have to fuss with messy and harmful liquids.
Of course, it doesn't hurt that the USB Lighter Company's clever design is slim, elegant, easy to slip into a drawer or a pocket, and comes in five charming colors.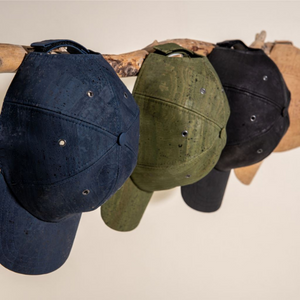 The Day In Day Out hat is the ideal outdoorsy Father's Day gift.
It's waterproof, adjustable, and durable for years of dependable wear. No more worrying about getting your hat to hold shape, catching some rain, or looking worn down after a long day on the lake.
Plus, unlike other common hat materials, cork is vegan, hypoallergenic, antimicrobial, waterproof, lightweight, durable, biodegradable, and recyclable!
A reusable stainless steel water bottle is meant to last through some roughhousing while hiking, fishing, and camping, making it a great outdoor gift idea for dad.
This stainless steel and BPA Free Hydro Flask keeps cold drinks icy cold and hot drinks piping hot for hydration any time, anywhere. They feature a slip-free powder coating that doesn't sweat and is dishwasher safe for easy cleaning and convenience.
We love Hydro Flasks as an outdoorsy gift for the dad who may be prone to slips and spills because this durable water bottle is up to the challenge.
What's better than a camping chair for Father's Day? Maybe a camping chair that comes with a built-in cooler that can hold up to four cans?!
The Coleman camping chair has a cooler built into the armrest that holds up to a four-pack, providing easy access to a cold drink without leaving your spot!
Make sure a cold drink is always within reach at the campsite, BBQ, or picnic with this rad hiking gift for dad.
Does your dad have trouble staying hydrated while they're out adventuring?
The Oasis1100 by TETON Sports is an 18-Liter backpack with a leakproof 2-Liter hydration bladder and is thoughtfully designed with plenty of room for all the gear you want to keep handy. In addition, you can adjust the shoulder, chest, and waist straps to get a custom fit.
It comes in various colors and includes features generally seen on more expensive packs, meaning this is a great bargain camping gift for dad!
Outdoorsy Gifts for Dad Under $100
We know comfort can be a challenge for dads when camping in rocky or uneven terrain.
This self-inflating sleeping pad will let you sleep almost anywhere. It needs little space, weighs less than nothing, and is sustainably made by a manufacturer committed to eliminating their carbon footprint.
A well-rested dad means longer trips and more fun to be had while out adventuring, so be sure to give this gift for Father's Day (or simply before his next backpacking trip)!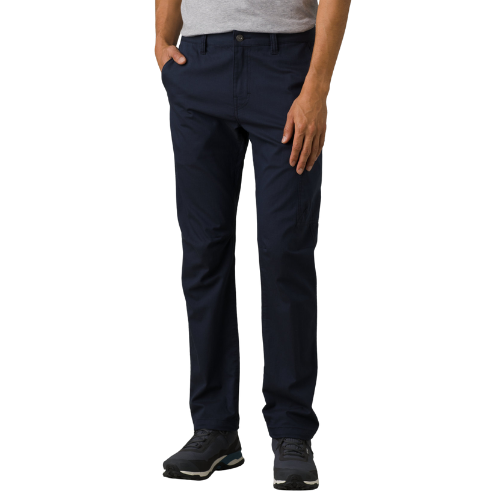 We've given a lot of great gift suggestions for accessories and tools for the outdoorsy dad, but what about CLOTHING? We recommend this camping gift for dad since everyone needs good durable pants. Climb, rest, eat, repeat.
The Four Corners Pant is engineered with stretch and plenty of front and back pockets to stash all your essentials, making it ideal for climbing.
Not a climber? Not a worry, because this 32" inseam has a clean, slim-fit profile that makes it ideal for pretty much all outdoor activities. And with 57% organic cotton construction, these pants are made to last through the most challenging terrain.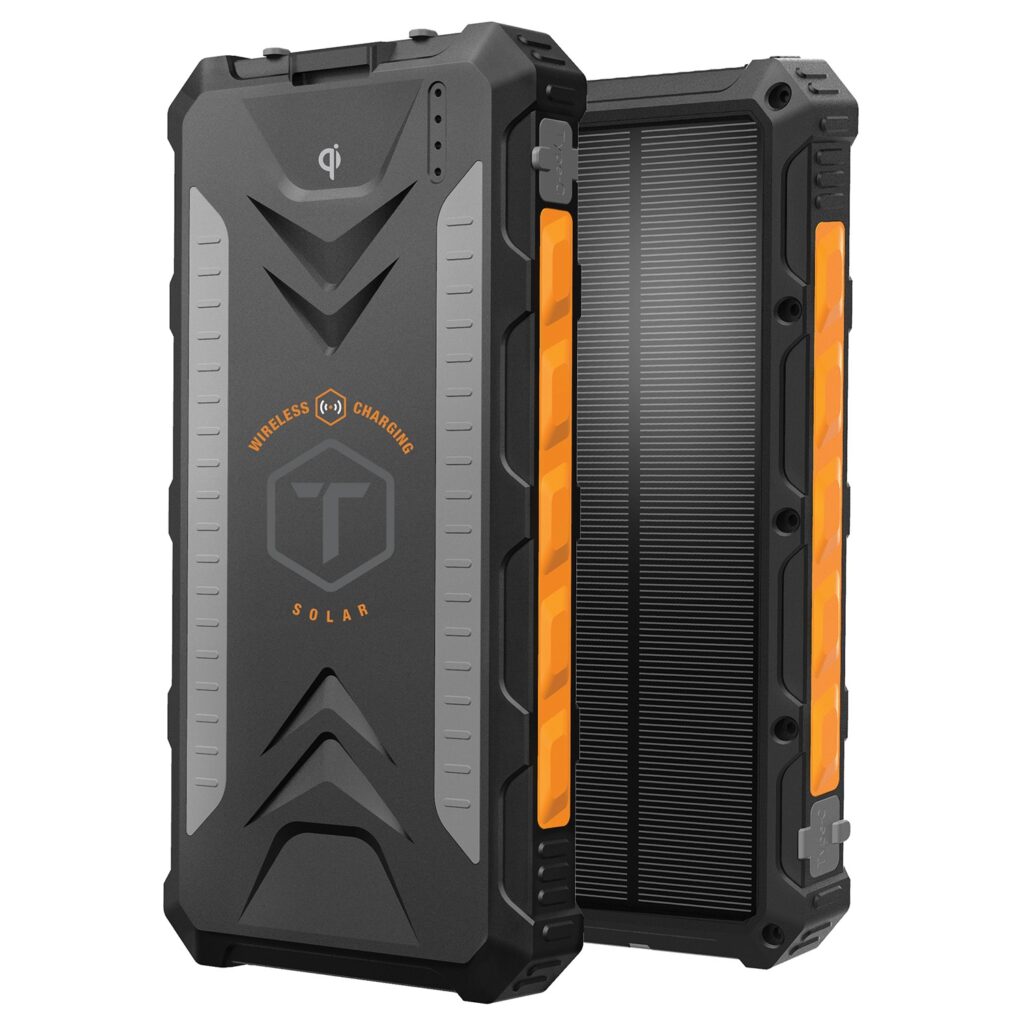 We're all about cool tech here at PunkMed, so we love this solar wireless phone charger as a great hiking gift for dad. Nothing comes in handy faster when your battery is nearing 0%, and there's no plug-in for miles.
Dads can rely on the ToughTested® ROC Waterproof 10,000mAh Solar Wireless Charger to keep their devices powered. It's a dual powerhouse with a QI wireless charger on one side and a 280mA solar charger.
The built-in power bank provides up to 4 total charges, while 2 USB ports and 1 USB-C port, which supports QI wireless charging, giving dad plenty of charging options. In addition, a built-in LED flashlight delivers reliable illumination if he's in a pinch.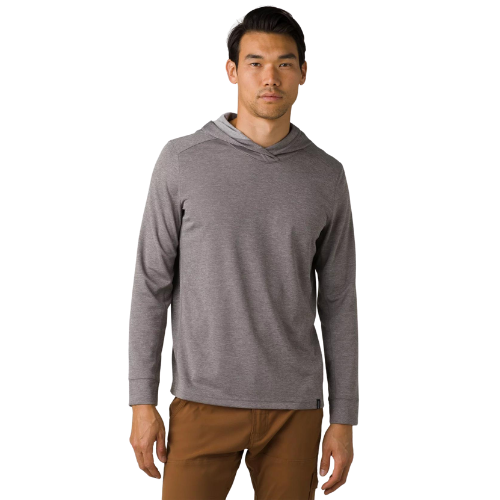 We love a hoodie that can take on the outdoors, and the Sol Defender Hoodie fits the bill perfectly.
Dad will love the moisture-wicking properties this versatile men's style delivers as he explores his next trail, and the UPF protection is an added bonus in the elements.
But if exploring his local neighborhood is more his kind of day trip, this sustainable hoodie will also fit right in. With a clean profile and modern slim fit, this hoodie looks good just about anywhere–perfect for dad.
This rough and tumble blanket makes a cozy outdoorsy gift for dad this Father's Day.
The ultimate outdoor down-alternative blanket is water-resistant, odor-resistant, and stain-resistant. This blanket stops dirt, sand, spilled drinks, pet hair, and most everything you throw at it!
If the Tough Mudder marathon could take on the form of a blanket, it would be this one! Built to last and keep dads warm everywhere, this is one of our favorite outdoor gift ideas for dads.
Looking for that catch-all gift for dad who loves the outdoors yet is a romantic at heart? This is it! The picnic backpack with a cooler and blanket!
This portable picnic backpack comes with everything he'll need for a romantic night out on the go, including a cozy blanket, wine corkscrew, hardwood cutting board, cheese knife, wood salt & pepper shakers with non-spill tops, and acrylic wine glasses, plates, stainless steel flatware, and napkins.
Plus, this fully equipped picnic backpack come wth a convenient detachable wine holder, and thermal shield insulated cooler compartment to keep food and drink at the perfect temperature. Just add wine and cheese!
Outdoorsy Gifts for Dad Over $100
Snag this North Face camping tent as a great camping gift for dad on Father's Day!
The Eco Trail 3 is a spacious and durable tent ready for any adventure: easy to assemble, light to carry, and eco-conscious to boot. Whether trekking solo or backpacking with a friend, your dad will definitely camp comfortably on his next expedition with this tent.
Plus, dad can sleep with a clean conscience, knowing this tent is made from fully recycled, durable materials, including a polyester ripstop rainfly and a recycled floor and canopy that are built to last.
For our pyro-loving camping dads, this solo stove portable bonfire pit is an exciting tool to accompany camping and hiking trips and impress the crew.
The camping stove has a double-wall design that maximizes airflow and the burning process. Bottom vent holes allow oxygen to feed the fire from below while simultaneously channeling warm oxygen up between the walls of the stove and back into the fire.
A complete burn means the top vents burn up the tiny particles that would have been smoke. It also means no more half-burned logs to deal with; we know outdoorsy gifts can sometimes make a mess!
Ensure all their outdoorsy adventures are well-lit with the BALMUDA Rechargeable LED Lantern this Father's Day.
This latern is the perfect addition to any outdoor campfire setting or boating trip on the water at dusk. Beyond camping and hiking, it is also the perfect companion for outdoor dining or a peaceful evening stroll.
Keep Father's Day well-lit with this enchanting lantern at your site.
This Father's Day, consider the backpacking sleeping bag set to keep you warm and bundled up down to 20 degrees Fahrenheit.
This sleeping bag's insulation dries faster than traditional down for better performance in adverse conditions. In addition, natural down has a great warmth to weight ratio and can be easily packed into a stuff sack.
This is one of the most adventurous outdoorsy gifts for dad on this list!
If you're looking for a gift for a dad who may enjoy cross country bicycling or off-road biking, these pannier bike bags are made from 100% PVC-free materials. In addition, they have been waterproofed to last against harsh weather conditions and challenging terrains.
This bag is an excellent outdoor Father's Day gift for many reasons, including the fact that the material of each cycling bag features welded waterproofing to keep all of your belongings completely dry and free from water damage.
Plus, this bag features excellent storage options, including pockets and durable zippers to keep belongings protected and dry while on the road.
Gift them an insulated hooded jacket for Father's Day this year!
Made of post-consumer materials, this eco-friendly ThermoBall Eco Hoodie with a non-PFC DWR finish is a must-have winter-ready piece from The North Face. This light, packable jacket features ample insulation for any adventure.
This utility camping jacket is a wonderful Father's Day camping gift for dads!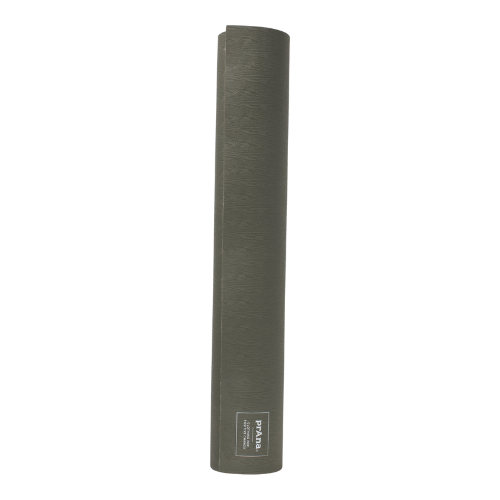 For Father's Day, give the gift of comfort eases to dad by with this anti-slip yoga mat.
The Verde Large Yoga Mat is anti-slip, comfortable, and eco-friendly.
It has an organic cotton scrim that helps to keep the mat from stretching over time: a perfect combination of performance and sustainability that will surely satisfy any outdoorsy yogi dad needing a stretch after a long day on the trails.
We're all about utility for outdoorsy dads here at PunkMed, so we recommend this 52 quart cooler for any serious campers or fishers looking for insulated storage to keep food protected while traveling outdoors.
This cooler has all the perks of a premium hard-sided cooler while staying 30% lighter, thanks to the latest cutting-edge technology and innovative injected molded design.
This cooler is up for many tasks since it is light enough to be carried by one person and doubles as a step stool, tabletop, or cutting board while preparing a meal while out in the woods.
---
This post was all about outdoorsy gifts for dad.
Other posts you may like: