This post may contain affiliate links, which means that I may receive a commission if you make a purchase using these links.
You know that one friend who is always going on about paper straws and reusable bags? (Hi, it's me). Well, now she's pregnant and you want to shower her and her baby with all the certified organic and eco-friendly goodies you can find.
Or, perhaps you or your partner are pregnant and you're looking into the most sustainable baby products on the market. (Congrats by the way!)
You've come to the right place! We've rounded up the best eco-friendly baby shower gifts for the expecting parent that loves sustainable products. All our recommended gifts are either reusable, made of natural materials or organic fabrics, and are completely baby-safe.
A Note on Truly Sustainable Baby Gifts – Eco-Friendly Baby Shower Gift Ideas
Remember the old sustainability adage–reduce, reuse, recycle. Notably, the first tenant is to "reduce." It's easy to go crazy shopping for the new infant in your life but remember the most sustainable option is not always to buy a bunch of new things.
What About the Registry? – Eco-Friendly Baby Shower Gift Ideas
When buying gifts for a baby shower, it's important to stick to the registry if there is one. This is not only to ensure the expectant parent gets what they asked for, but to ensure that you are not buying items they have already stocked up on themselves. This kind of overconsumption creates waste and can burden new parents.
If you're buying for someone else, check-in with the new parent to see if they are okay with you buying outside of the registry.
Some parents may even be okay with you buying more sustainable (or even used) versions of items they have on the registry. Just always check in!
You might also want to check in before buying items that involve a major commitment, like cloth diapers.
Give Your Time – Eco-Friendly Baby Shower Gift Ideas
Finally, perhaps the most sustainable gift idea doesn't involve new products at all. Try organizing a meal train or offering help with chores during the postpartum period.
PunkMed's Recommendations for Eco-Friendly Baby Shower Gift Ideas
Burt's Bees Baby 100% Organic Cotton One-Piece Romper
These simple rompers from Burt's Bee's Baby line are great for sleep and play. Made from 100% organic cotton, these PJs come in a variety of prints.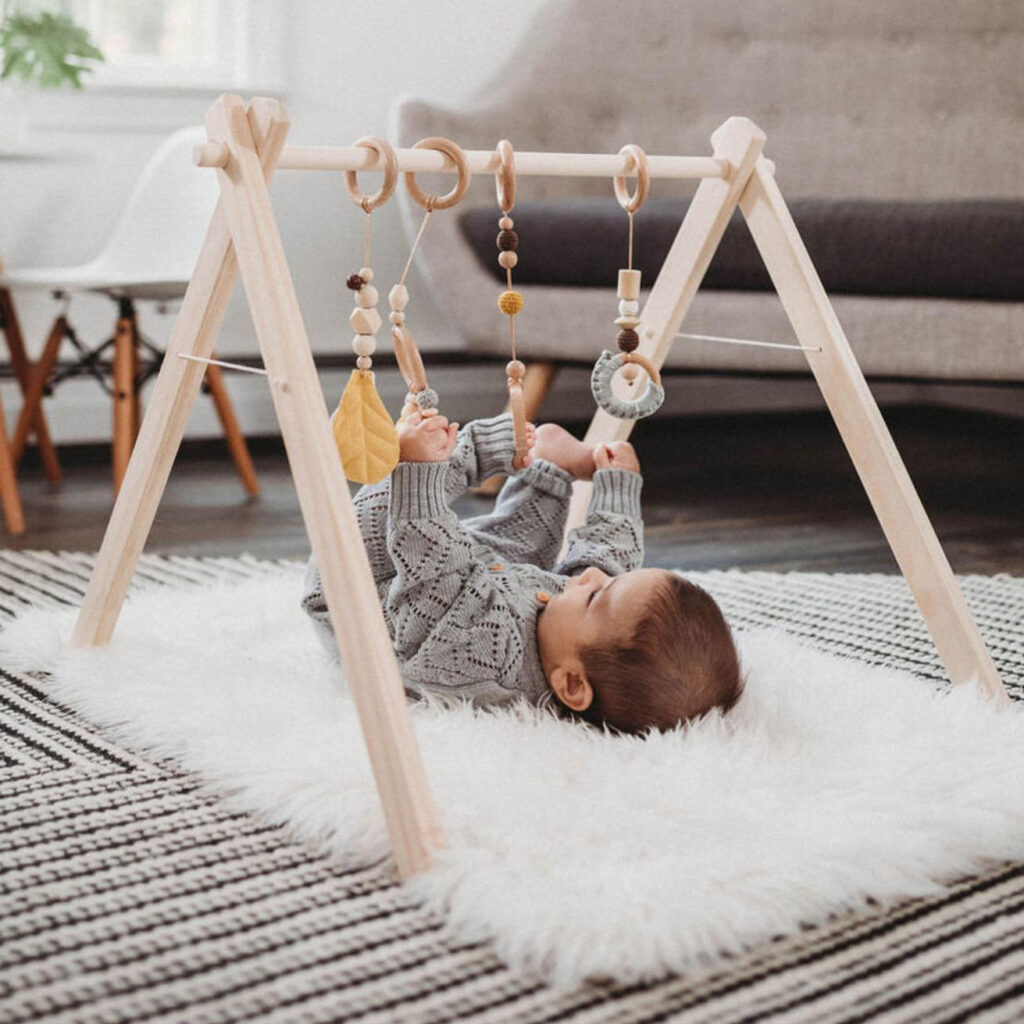 A baby play gym will likely be one of baby's first toys while they are still on their back. A wooden playset is durable and the natural materials mean it won't last forever in a landfill when baby grows up!
Gerber 5 Count Organic Birdseye Prefold Cloth Diaper, White
More power to the parents that are so committed to sustainability that they can withstand the cloth diaper lifestyle. We thank them for their service, considering according to PR Newswire an estimated 20 billion disposable diapers are added to landfills throughout the country each year.
Organic Baby Wooden Teether Toy
Skip the plastic teethers and instead try this wooden and knit fabric teether set, made with maple and beech wood and treated with organic olive oil. These teethers are certified BPA, phthalate, lead, and cadmium free.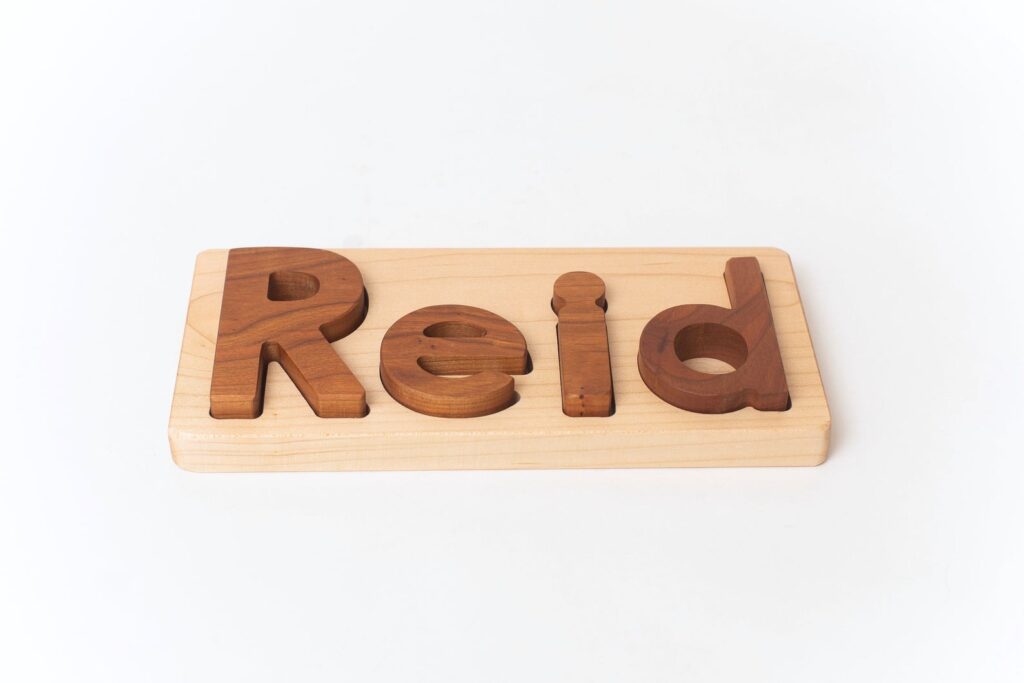 Personalized Wooden Name Puzzle
Everyone loves a personalized baby shower gift. This personalized wooden puzzle makes a cute decoration for baby's room until the toddler stage when they can start playing with the pieces themselves.
Organic Cotton Baby Protective Pillow
This GOTS-certified organic cotton pillow is the perfect headrest for baby while breastfeeding, in the bassinet or on the playmat. The pillow comes in a number of designs (from bunny rabbits to baby elephants) if you want to go the extra mile to match the baby's nursery theme.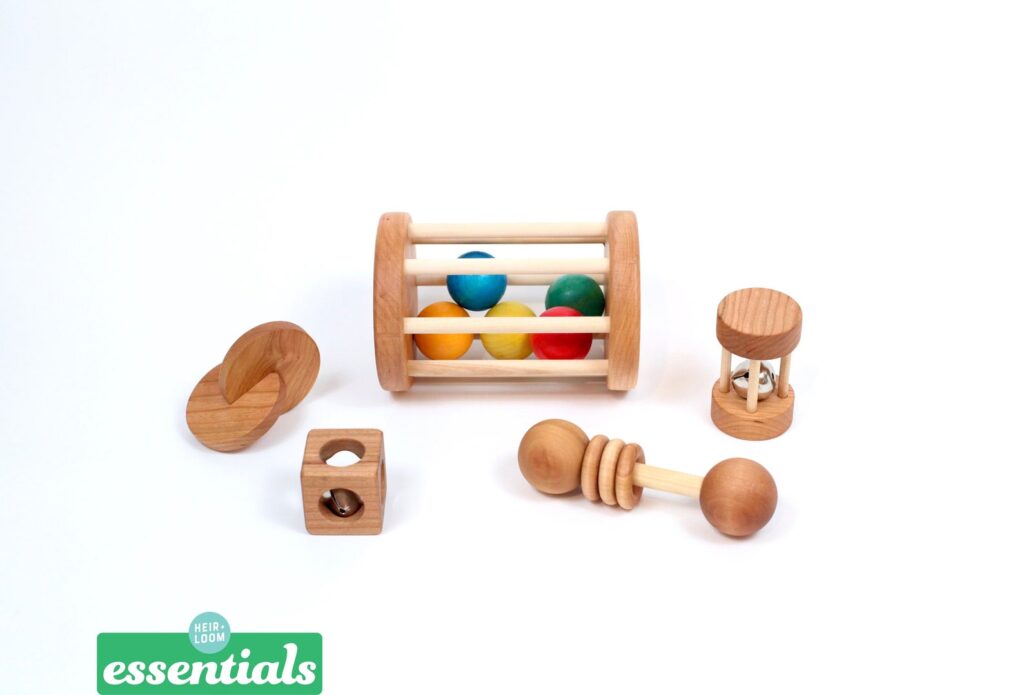 Wooden Set of 5 Toys for Babies 4-8 Months
This set of wooden toys is perfect for the 4 to 8 month stage in babies where they are developing their fine motor skill and learning to reach and grab things. All five toys are made with non-toxic materials.
This set of three fabric rattles is adorable (puppies and bunnies, oh my!) and is made with organic materials so no need to worry when baby inevitably puts them in their mouth.
Gerber Unisex Organic Short Sleeve Onesies
A new parent cannot have enough infant onesies. Blow-outs and messes happen, so it helps to have a stack of fresh onesies on-deck without having to think too much. These onesies happen to be made of soft, organic cotton.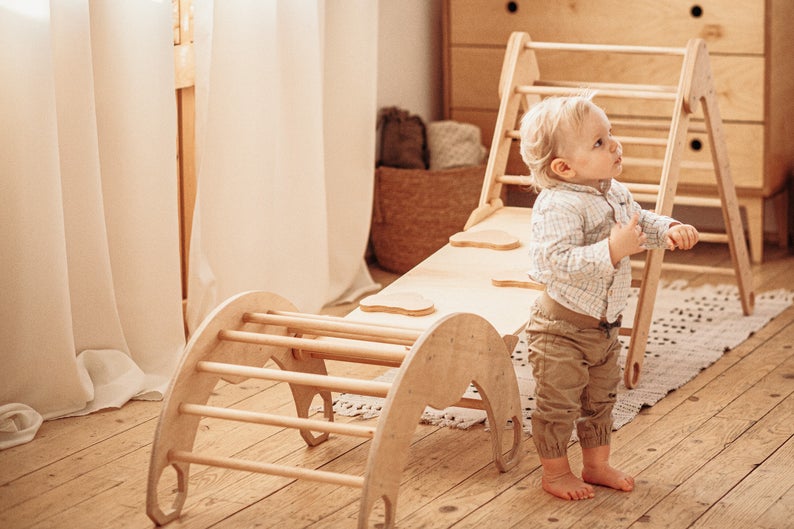 Wooden Climbing Arch + Foldable Triangle + Climbing ladder/slide
It's easy to just buy infant gear for a baby shower, but don't dismiss shopping for later stages in the baby's life. The infant months go by so fast. Your expectant parent will thank you that you had the foresight to shop for the later years. This wooden playset is a cute aesthetic addition to a minimalist nursery that becomes a practical indoor jungle gym when baby turns one or so.